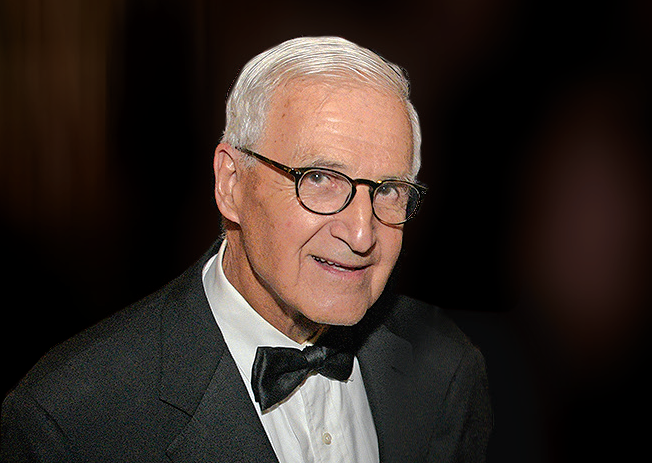 Lester Eber passed away peacefully on April 5, 2020 at the age of 82 from complications of Covid-19.
A lifetime resident of Rochester, New York, Lester Eber began his career in the wine and spirits distribution business in 1960 upon graduating from The Wharton School of the University of Pennsylvania. For the next 60 years, he worked passionately and tirelessly for his family business in New York and Connecticut.
He was deeply committed to the success of his company, his employees and the suppliers, some of whom he had known for up to six decades, when he began in the business working for his father at Eber Brothers. Lester approached every opportunity and every challenge with vigor, and held himself and the companies that he led to the highest standards. He was talented, blunt and tenacious, with an intense and never-ending desire to do well for the company.
For more than a decade he also worked for Southern Glazer's Wine & Spirits as a lobbyist in Albany and served as a Governmental Affairs and Compliance Administrator. He was very active in the Rochester community, serving for decades on the board of Rochester Management, a not-for-profit that provides affordable housing for seniors and families. He also served on the boards of both the Jewish Home for the Aged of Rochester and the Allendale Columbia School.
Lester enjoyed golf, tennis, and summer swims in the St. Lawrence River in Canada. He attended many home and away games of the Buffalo Bills, and was also a basketball fan. His father sponsored a local basketball team, Eber-Seagram, that eventually became the Rochester Royals, and later the Sacramento Kings. He also loved watching his grandchildren participate in sports.
He is survived by his beloved wife, Ellen, of 58 years; loving children David and Wendy (Eric); grandchildren Georgina, Henry, and Brice; and step grandchildren Alexis and Ethan. Lester was a devoted husband, loving father and caring grandfather and will be missed deeply by his family and friends.
Memorials in Lester's memory may be made to the University of Rochester's Strong Memorial Hospital, 601 Elmwood Ave. Rochester, NY 14642.