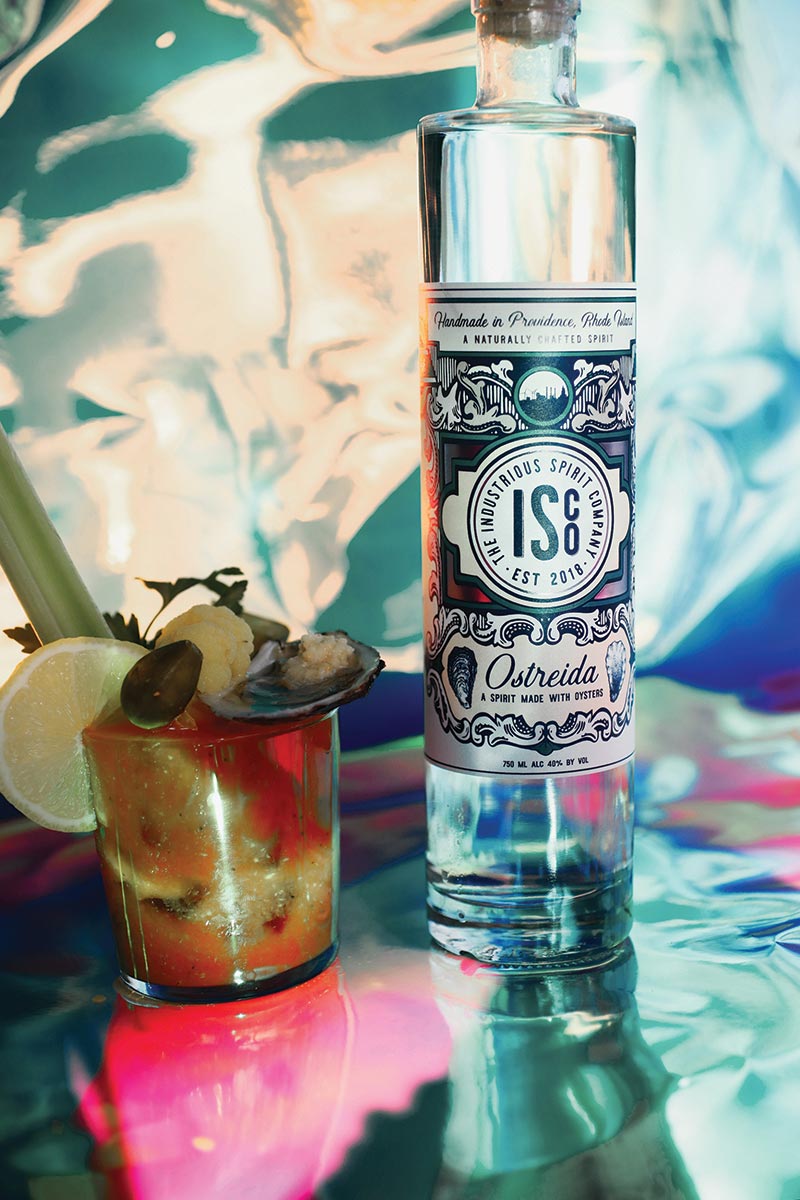 Providence's the Industrious Spirit Company (ISCO) announced the release of a new spirits offering set for Jan. 20: Ostreida, the first ever Oyster Vodka made in the United States. Founder Manya Rubinstein said, "Access to incredible, sustainably grown, super fresh oysters are one of the best perks of living in the Ocean State. The Industrious Spirit Company prides itself on making every product from scratch, giving us the latitude to be creative and try new things." To create Ostreida, ISCO performs a distillation using their 100% organic corn neutral spirit and "just-hauled-from-the-sea oysters," which release their "liquor" into the pot of the still as they steam. As the vapors continue to pass up and through, the spirit picks up hints of minerality and complex oyster aromas. The resulting distillate rests so the flavors can meld, with the team gingerly bringing the proof down to 80. Ostreida Oyster Vodka captures the spirit of the ocean with notes of salty seacoast and savory minerality with a subtle hint of "bivalve bouquet on the nose mixed sublimely with the spirits' signature creamy texture." ISCO produces sustainably sourced vodka, gins and bourbons at Providence's first distillery since Prohibition. The ISCO line is distributed in Rhode Island by Horizon Beverage Co.
New from Industrious Spirit Company, Ostreida, an oyster vodka made from Rhode Island fresh oysters. Shown showcased in a Bloody Mary, made with ISCO's house-made Bloody Mary mix.
A cocktail, The Pearl, showcases Ostreida with a hint of wine vinegar mignonette, toasted cracked peppercorn, and is garnished with cocktail onions, made at the Industrious Spirit Company tasting room in Providence.