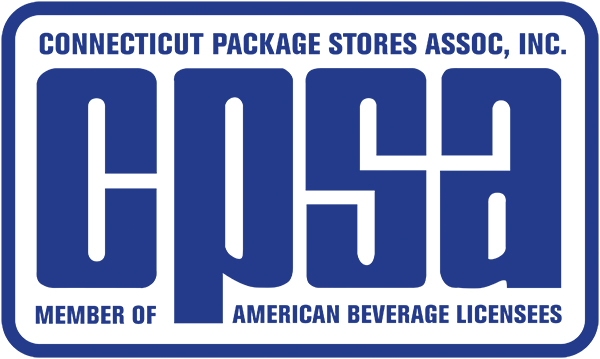 By Carroll J. Hughes, Executive Director, Connecticut Package Store Association
Legislative Action Alert
The Governor has again proposed elimination of the single bottle determining the selling price of alcohol. This will mean the price of a single bottle will be based on the case price, allowing the single bottle to be sold at cost. This also means that some parties could annually purchase a year's worth of product at the lowest price of the year and then sell it, for a year or more, at their cost, despite increases to all of you throughout that same year.
State officials have said the cost of a bottle will drop at least two to three dollars or more. We estimate the following will happen: 600 stores will close; 2,100 jobs will be lost; the sales tax lost to the state will equal over $10 million; losses from the 600 stores will equal another $18 million in indirect cost of mortgages; leases, and other payouts; the loss in state income and other taxes will be over $20 million; wholesaler losses in fleet purchase will exceed $10 million; the loss of 600 stores will reduce the total number of stores to 550. The public hearing is February 23.
New Staff Joins Hughes & Cronin
Kathleen C. Roberts has joined Hughes and Cronin as Director of Programs and Services. Roberts, who most recently was a manager of special events at Wesleyan University, has a BA and an MA degree, and has extensive experience in computer management and database systems. She also has experience in conference and event planning, administration, research and preparation of communications, and she has extensive interpersonal skills. She replaces Carol Williams, who has retired. Roberts' new position will occasionally require work at the legislature as well as field operations for grassroots and function management.
Department of Consumer Protection Legislative Liaison Joins Lobby Firm
Gary Berner, a former Republican legislator from East Hartford and the long time legislative liaison and lobbyist for the Department of Consumer Protection, has joined the firm of Rome, Smith, Lutz as of February 1. The firm represents Total Wine and a medical marijuana manufacturer company among others. A replacement for Berner at Department of Consumer Protection has not yet been announced.
CPSA Golf Outing Slated for June 15th
The CPSA Annual Golf Outing is set for Wednesday, June
15, 2016 at the Whitney Farms Golf Club in Monroe. The past few years have been an outstanding success for the CPSA Golf Outing, with a sellout crowd of golfers. This year will be no different and CPSA encourages members and industry people to make their reservations with the CPSA office. Kathleen Roberts will manage the event. We ask each store owner to pass on the information about the date of the event to their suppliers and salespeople, and to encourage sponsorships.
Benefits of Membership
Using the most up-to-date list CPSA has, all non-member stores will be asked to become members in February at the beginning of the legislative session. CPSA is looking forward to a stronger, broader and more diverse membership base.
As part of staff enhancement, CPSA will be able to coordinate regional meetings in the field with local members to attract prospective members. CPSA encourages this activity in the following areas: Hartford, Waterbury, Central Connecticut, Eastern Connecticut, Stamford and New Haven. CPSA has sent out dues invoices to all stores that have previously been members within the past three years. It is expected that many of these stores will rejoin. To make the renewal more economically favorable, CPSA will allow payment in installments — the first half of dues, $175.00, payable now and the second $175.00 to be paid in June.
CPSA stores have proven to be significant employers, with their industry partners in the wholesale and manufacturing sectors, employing well over 6,000 persons (3,500 retail, 80 manufacturing, 1,700 wholesale) in the state.
Why is Connecticut Such a Good Market?
Connecticut continues to be a good alcohol beverage retail market due to many factors. Having the highest per capita income in the country currently is a major factor. In addition, Connecticut's share of off premium sales is over 65 percent. New products are constantly being introduced and many manufacturers of beer, spirits, and wine use the Connecticut marketplace as a proving ground to sell its products.
The major factor for robust sales is due to the fact that the 1,150 Connecticut package stores give the consumer unrestricted access and convenient availability of all products. The stores in Connecticut and the wholesalers who deliver the products make every possible brand or size available to the public. It is a buyer-friendly system that exists in few states.
Possible Issues in 2016
In the past month, the Legislative Office of Legislative Research has been very busy, as legislators access many research reports to develop bills for submission to committees. CPSA members should take note that the most requested reports are those concerning the bottle bill, taxes on soft drinks and soda, candy taxes and banning plastic bags. Added to this is the fact that the Environment Committee plans to introduce legislation to reduce excess packaging. Various alcohol beverage issues are certain to be raised for a public hearing as well.
Visit us for more information on any of these topics and more, at www.CTPSA.com.