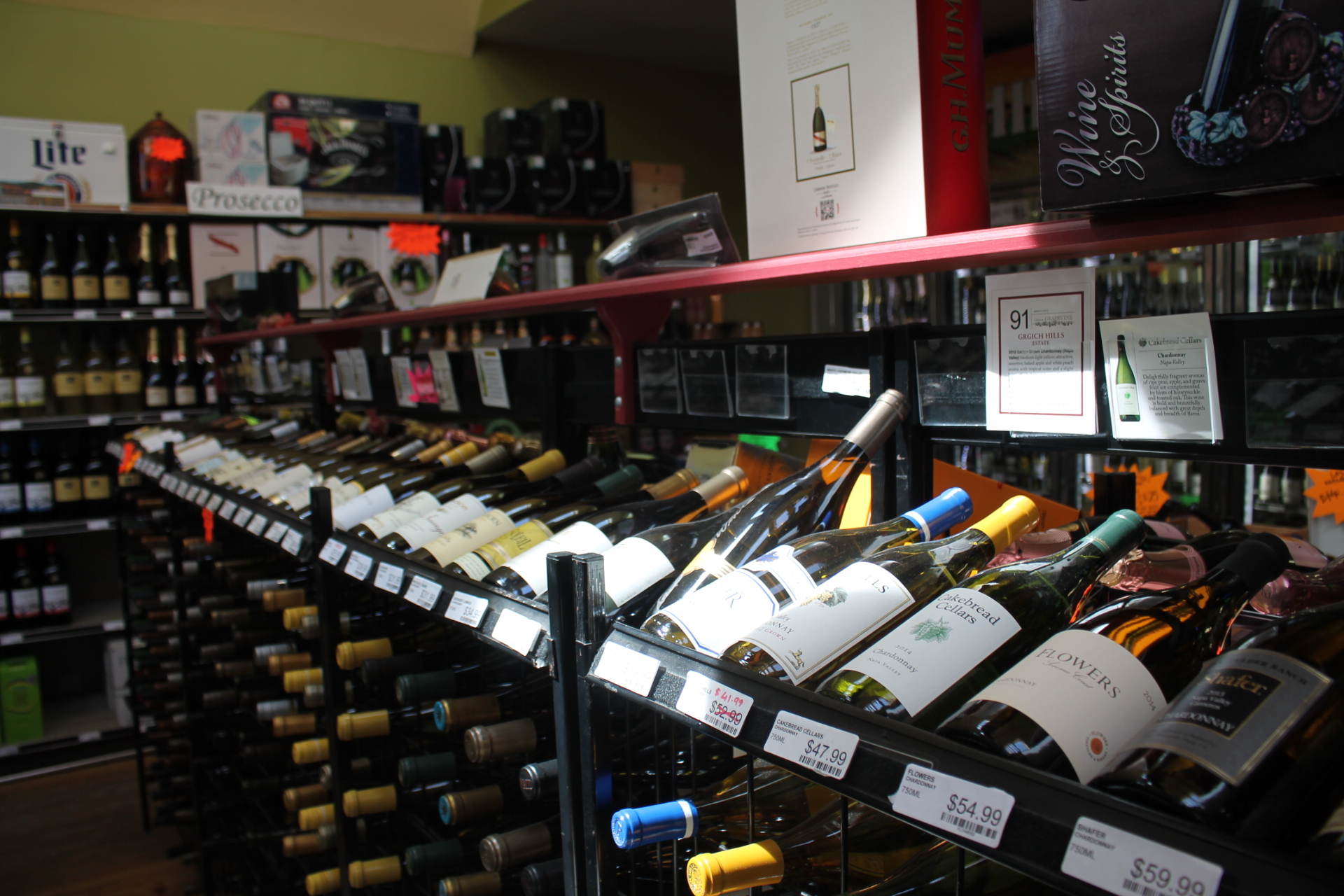 Jamestown Wine & Spirits
30 Southwest Avenue
Jamestown, RI
Square footage: 5,000
Years in operation: 11
By Savannah Mul
Ilesh and Varsha Patel have been in the retail business in the Cranston area since the early 1990s. Varsha had "always loved Jamestown" and its sense of community, she said. So when the husband and wife entrepreneurs saw a local liquor store for sale in the town they both felt drawn to, they decided to purchase the building. In 2006, the Patels opened their new business.
Located in the unit next to them was a video rental store, which went out of business in 2008. They were able to acquire the space and expand the store to offer specialty food items, cigars, souvenir and novelty items and other products for both tourists and year-round residents.
During the clean-up and renovation process, the Patels donated the used videos from the old storefront to the Jamestown Public Library, and in 2009 finished renovations to open the expansion.
The store features a 1,000-square-foot walk-in cooler housing national beer brands, craft beers and chilled wines. The welcoming, clear double doors on the cooler allow visibility and help customers locate products easily. The large store windows provide plenty of natural light that invites a warm and friendly shopping experience.
"What the customers want, we [will] give to them, and that's the bottom line," said Ilesh. "If there is something they're asking for, we make sure next time we have it or have a version close to it."
Ilesh said about 80 percent of their customers know what they want when they come in. To help introduce them to new brands and products, Varsha will inquire about their drinking styles and tastes to recommend something new. They also offer in-store tasting events to make it "less intimidating" for shoppers to purchase a new wine, beer or spirit brand.
The store generates the most sales through wine, with beer and liquor following closely behind, said the Patels. Right now, popular purchases in the store include rosé wines, brown goods, small batch gins, rums and microbrews. They also special order items for their customers.
"What I like, the customers may not like, so we ask for any recommendations they may have, advice from sales reps and [base purchasing decisions on] our own knowledge. We analyze the market [and shopping behaviors] to know what our customers look for," said Ilesh. "Customer service is very important, that's the foundation of this business."
"We are just really fond of Jamestown, and I truly enjoy my customers," said Varsha. "It's not only the business; it's the community and we are very community-minded – and the town is, too. I always enjoy serving our customers."