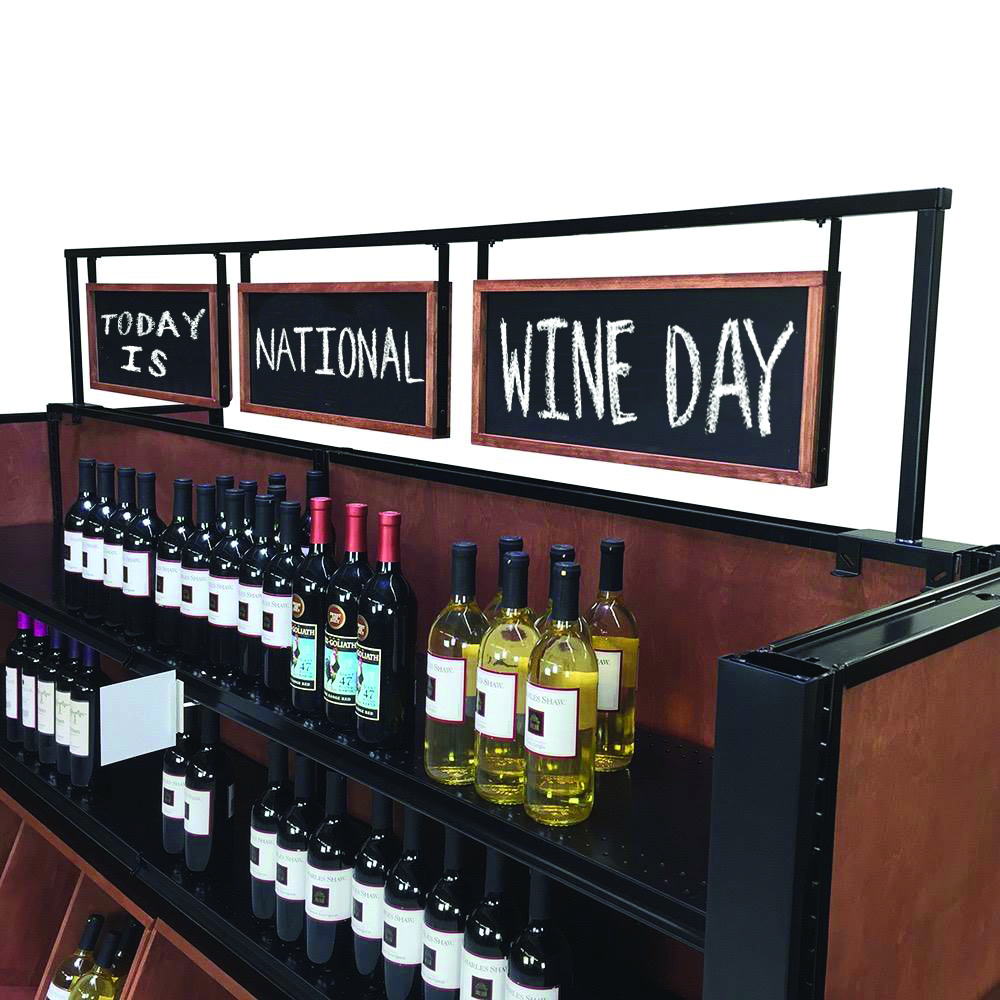 By Roger Morris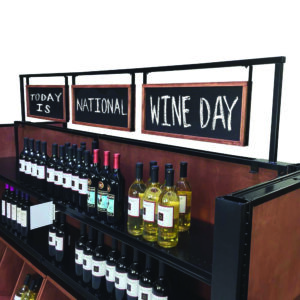 As the calendar bulges with _____ Days, does the cash register follow? For the past few years, increasingly, publicists for sundry wine and spirits products have launched national promotions for special drink days, from International Cocktail Day to National Merlot Week. Does it matter that these days were just made up?
Many wine and spirits retailers are hesitant to jump on the bandwagon. Perhaps this is because they have been beneficiaries of the "real" holidays—public holidays such as July 4th and New Year's Eve, and semi-holidays, such as Valentine's Day and St. Patrick's Day.
Now, powered by social media, producers and trade groups have invented a deluge of special days. Granted, #hashtags do not buy things, but people sharing #hashtags often do. Before dismissing ThisOrThat Day as just so much modern #hotair, it is worth remembering that such opportunities are frequent, flexible and very low on the financial investment scale.
Free publicity is already being pushed out from suppliers and other groups; retailers can simply and inexpensively apply pull-through marketing at the local level. Often it's just a matter of managing calendars well in advance, selecting the most promising of these days, and rolling out mostly low-maintenance promotions.
First, Find Out What Day It Is
But first, how can you find out what day it is? Claire Hennessy, an account supervisor at Colangelo & Partners, a New York PR firm specializing in beverages, recommends three websites: The Intoxicologist, Travelling Corkscrew, and VinePair—just use the blogs' search tool to locate their calendars.
Tap into these sources and you discover August is Rye Month (fear not, Bourbon Month is September). More in store:
dates
And so on. Sound a bit artificial? Perhaps, but remember these promotions already exist on social media and decisons as to whether and how to apply which ones to your business are arguably more important than the "days" themselves. In other words, they are what you make of them.
Here are some quick, easy and inexpensive ways to put special days to work for you.
Use social media to link your store to the Day.
A simple posting on Facebook, Twitter and/or Instagram a few days before, and the day of, can let people know what relevant products you have in stock—even if there is no promotional discount.
Conduct tastings.
If you do in-store tastings regularly, you already know that something "special" about what's being poured can draw extra attention. Apricots and Honey, a wine shop in Mount Vernon, NY, conducted tastings and promotions in May for National Moscato Day and National Chardonnay Day. "We saw this as a way to capitalize on special wine days the way we do on Valentine's Day or Father's Day," says store owner Shaheer Brewster. "We saw modest increases in sales both days, and we see it building every year."
Use store print/online newsletters.
Your store communications already call attention to upcoming sales and promotions. This is an ideal opportunity to offer discounts in the appropriate product category—perhaps on slow-moving items that could use some help.
Catch them at check-out.
Impulse buying, by definition, is hard to predict and influence, but a "By the Way: It's National _______ Day" sign at the register might be just the thing to prompt a smile and a sale. And don't be afraid to go tongue-in-cheek.
Tie-in with national brands.
G.H. Mumm Champagne sponsored this year's Kentucky Derby in May, and had its PR agency promote a Derby week trade event in New York that featured sprinter Ursain Bolt as the brand's "CEO"—Chief Entertainment Officer. According to Articulate Productions, which promoted the event, it resulted in "over 943 million media impressions ranging from broadcast, print and online lifestyle, sports and news mediums." To help the effort to reach the beyond the actual Derby Day event, signage and other materials were distributed to retail outlets. Liquor Barn stores in Kentucky did an online promotion of "Top Picks for Your Derby Party," featuring a Mumm Frontrunner cocktail (Champagne with five dashes of Peychaud's bitters and a cube of sugar).
Beware overkill.
Lisa Mattson, who handles social media at Jordan Vineyard & Winery, advises moderation and awareness. "This year, National Wine Day and #ChardonnayDay fell on the same day, which added to the dilution and reinforced that # wine days may have jumped the shark," she notes. "Just pay attention to how many #wine days you do focused promotions for, and don't do too many or fans may tune out because you're sending out content that is very one-trick-pony and not very interesting or exciting."
Make yourself useful.
As merchants, you are authorities. A national #Anything Day can be no more or less than a fresh way to present a suggested food pairing—maybe something with goat cheese on International Sauvignon Blanc Day (May 5th), for example. And spirits can call for cocktail recipes; will anyone complain if you feature a recipe every week for National Rye Month this August?
And in case you are wondering where this is all going, perhaps in the future, some organization will launch #LocalWineShopDay.