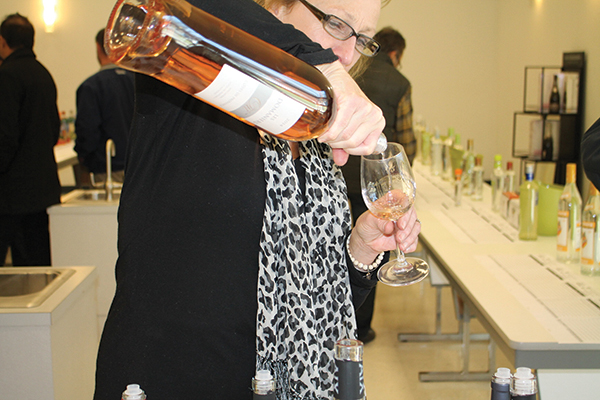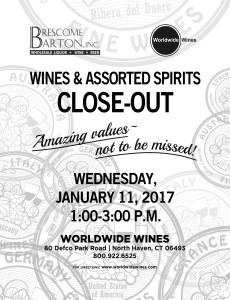 WHAT:  Brescome Barton and Worldwide Wines Annual Wines & Spirits "Close-Out" Trade Tasting
WHEN: Wednesday, January 11, 2017 from 1 p.m. to 3 p.m.
WHERE: Worldwide Wines, 80 Defco Park Road, North Haven.
For more information, contact your sales representative at Brescome Barton or Worldwide Wines, or call at 800-922-6525.
See last year's event here.
This event is for trade-only.