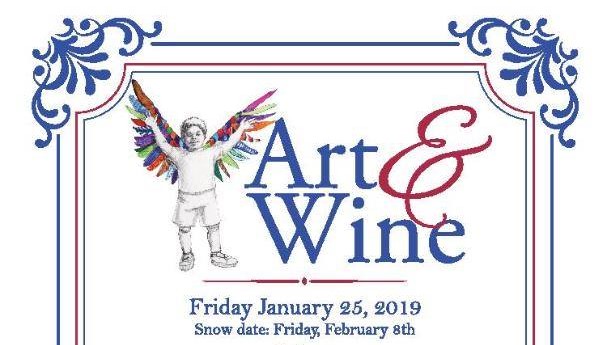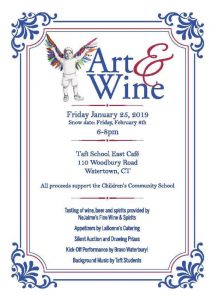 WHAT: Art & Wine is a charity wine tasting event  for the Children's Community School of Waterbury. Tasting provided by NeJaime' FIne Wine & Spirits; supplier participation includes Berkshire Mountain Distillers, Litchfield Distillery, Brotherhood Winery;  and wholesaler participation includes Worldwide Wines, Latitude Beverage Company, Slocum & Sons, Eder Brothers and Hartley & Parker.
WHEN: Friday, January 25, 2019, 6:00 -8:00 pm, Snow Date: February 8
WHERE: The Taft School, East Cafe, 110 Woodbury Rd, Watertown, CT
Tickets can be found here.