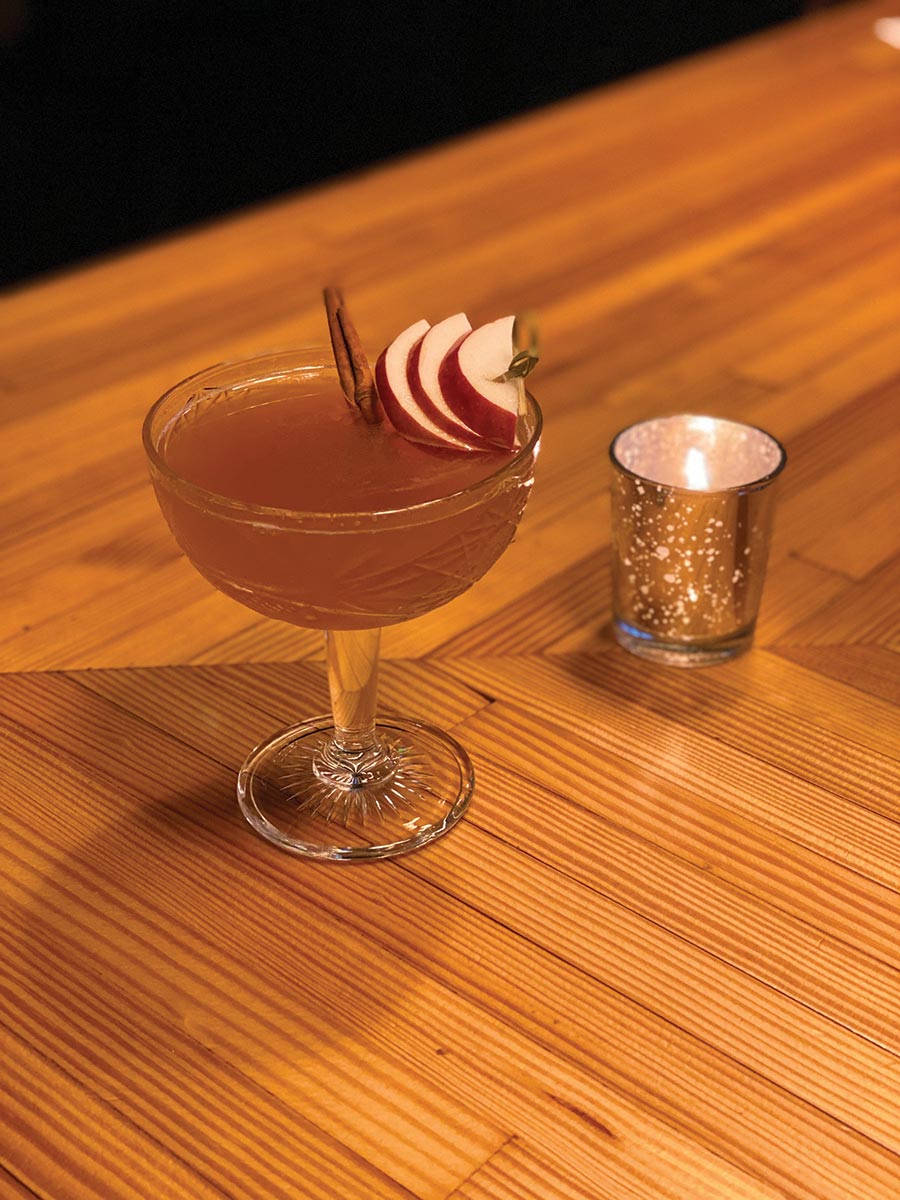 J.B. Percival Co.
63 Unquowa Road
Fairfield, CT
Owned by husband-and-wife team Amy and Billy O'Shea, J.B. Percival Co. is an upscale cocktail lounge and wine bar located on Donnelly Walk in downtown Fairfield. Both its name and aesthetic pay homage to the building's former manufacturing history, as J.B. Percival Co., a novelty bag factory, once occupied the space. "The floors have been ground to the original cement floors and finished so guests can see where the machinery was bolted down," said Amy O'Shea. "The light fixtures were salvaged from Connecticut factories. Lithographs of Bridgeport Brass Company from 1934 and illuminated photos from Moore Tools hang on the walls, in addition to a gate from the Hubbell factory." Guests will find expertly crafted classic cocktails on seasonal menus, along with contemporary cocktail favorites. The beverage program features a unique selection of spirits, wines and beer procured from small vineyards, breweries and distilleries. Guests can enjoy their beverages with menu items, such as cheese and charcuterie boards, in J.B. Percival's outdoor seating or inside for socially distanced bar and lounge seating.
Owner/Bartender: Amy O'Shea
Cocktail: Spiced Maple Daiquiri
Ingredients:
» 2 oz. Spiced rum
» .5 oz. Apple cider
» .5 oz. Fresh lime juice
» .25 oz. Maple syrup
» Bar spoon of allspice dram
» Dash of pumpkin pie spice
» Cinnamon stick for garnish
» Fresh apple slices for garnish
Method: Combine all ingredients in a shaker with ice. Shake and double strain into a coupe glass. Garnish with a cinnamon stick and fresh apple slices.
New to J.B. Percival Co.'s menu, the Spiced Maple Daiquiri was created by O'Shea with fall flavors in mind. "I wanted to put an autumnal twist on our popular Pineapple Daiquiri by using spiced rum, apple cider, maple syrup, and a touch of allspice dram and spices," she said.
Showcase your venue and cocktail recipe. Contact sara@thebeveragejournal.com with your twist on a classic or signature offering.