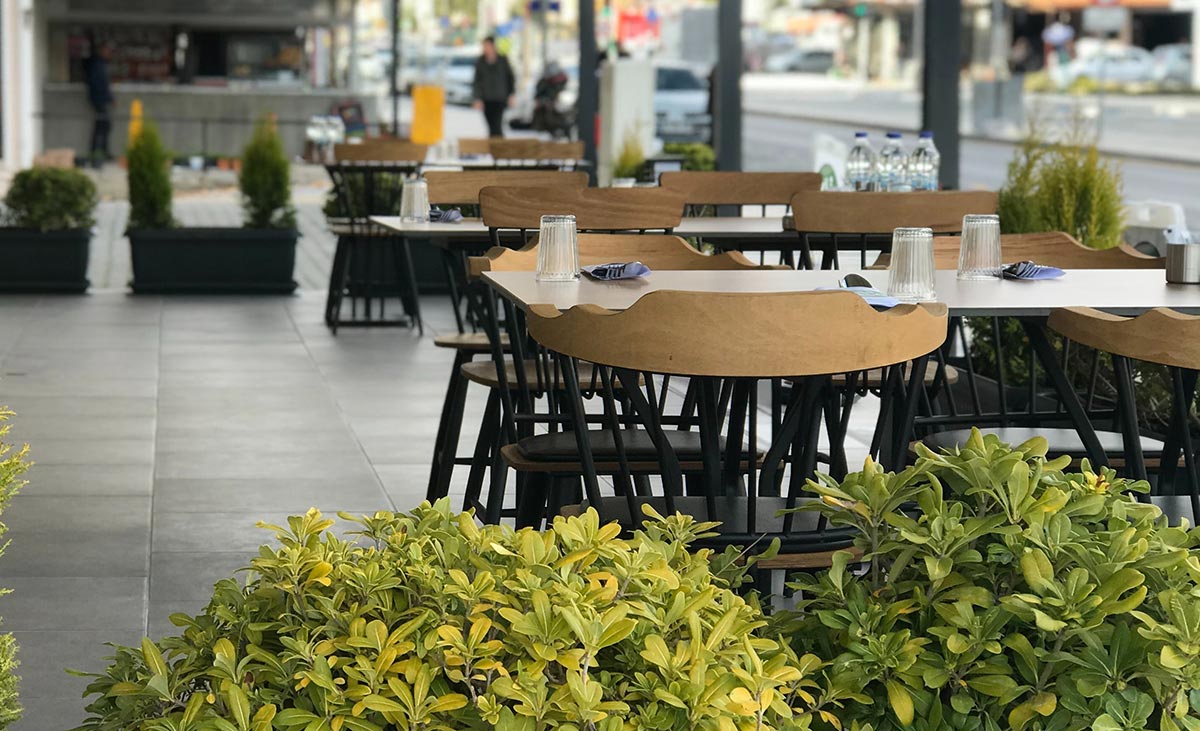 By Len Panaggio
Here we are in November and what is the state of our industry? As I am writing this, Trump has contracted and is fighting COVID-19, election season is approaching its peaks and Congress is deadlocked in reaching a compromise to save critical hospitality segments in America, including restaurants, hotels, airlines, caterers and cruise ships. While members of Congress still draw a paycheck, many of our fellow restaurant employees are significantly struggling.
Recently, national headlines implied that indoor dining was dangerous and a big push for outdoor dining has come to the forefront. Here in New England, our outdoor-dining window is brief. The weather has already changed, and it certainly has impacted Rhode Island's restaurants. To combat this, the RI Hospitality Association launched its #BYOBlanket program, bring your own blanket, to let guests know that outdoor dining is still enjoyable if you bundle up. But let's face it: Even with blankets and heaters, consumers in this region will only dine outside for so long.
The coastal communities have seen a major drop in business during the week with weekends somewhat more viable. The cities remain hard hit with many businesses still telecommuting, COVID outbreaks at local universities, a staggered student entry and no convention business. How will restaurants survive over the winter, especially if Congress can't reach a compromise?
As of this writing, bars remain in phase three of reopening in Rhode Island with significant restrictions in place. I have talked to several veteran bartenders who have said their gratuity income has suffered dearly, but that their employers have made accommodations for them so they can still work and earn. Many restaurants have placed tables next to the bar, so at least if they haven't fully shielded the bar, the bartender has access to some "bar" guests. This is the new normal: trying to find a way to keep staff employed and keep customers happy and safe.
In addition to the weather, another challenge facing many restaurants and bars is product-supply issues. From olives to certain mixers, many restaurateurs I've spoken to report that they can't get the items they need. One of the most significant is from beer producers who were reluctant to brew Oktoberfest beers for fear of the unknown; in some cases, they didn't brew them at all or in much smaller supply.
When the lockdown first started, operators and suppliers had a draught beer issue. There was plenty of it, but all of a sudden there were no buyers. Long story short, brewers were cautious going forward, and now we are seeing shortages. Couple that with higher tariffs on imported items and the problems compound.
Local government recognizes that our industry is struggling and is trying to help through a series of initiatives, including new grant money, extending liquor to-go through the end of December 2021 and, in some cases, staggering liquor-license renewal fees. Every little bit helps.
As I visit many restaurants around the state and talk to my colleagues in the business, I do hear some sense of optimism. But, at this time of year, many businesses are in survival mode and banking on holiday parties and events. Sadly, we don't know what the future holds – next week, next month or next year. The list of those going out of business is growing. So many questions, so few answers.
Many states are rolling back their restrictions on restaurants and allowing them to open almost back to "normal." Unfortunately, we don't know if that will help or hurt the industry, but we will certainly see very soon. Above all, be safe this season. Happy Thanksgiving!
Len Panaggio's career in food and wine spans more than three decades as an owner and as a beverage director at some of the top restaurants in Rhode Island. Currently a hospitality consultant, Len is a graduate of the University of Rhode Island and has attended the Culinary Institute of America Master Sommelier program and the Sterling School of Service and Hospitality