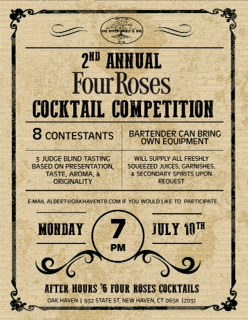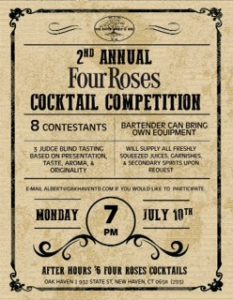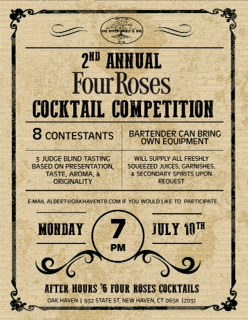 WHAT: Slocum & Sons presents the 2nd annual Four Roses Cocktail Competition. The competition will be judged by a three-judge blind panel on presentation, taste, aroma and originality.
WHEN: Monday, July 10, 2017 beginning at 7 p.m.
WHERE: Oak Haven Table & Bar at 932 State Street in New Haven.
To participate email albert@oakhaventb.com.