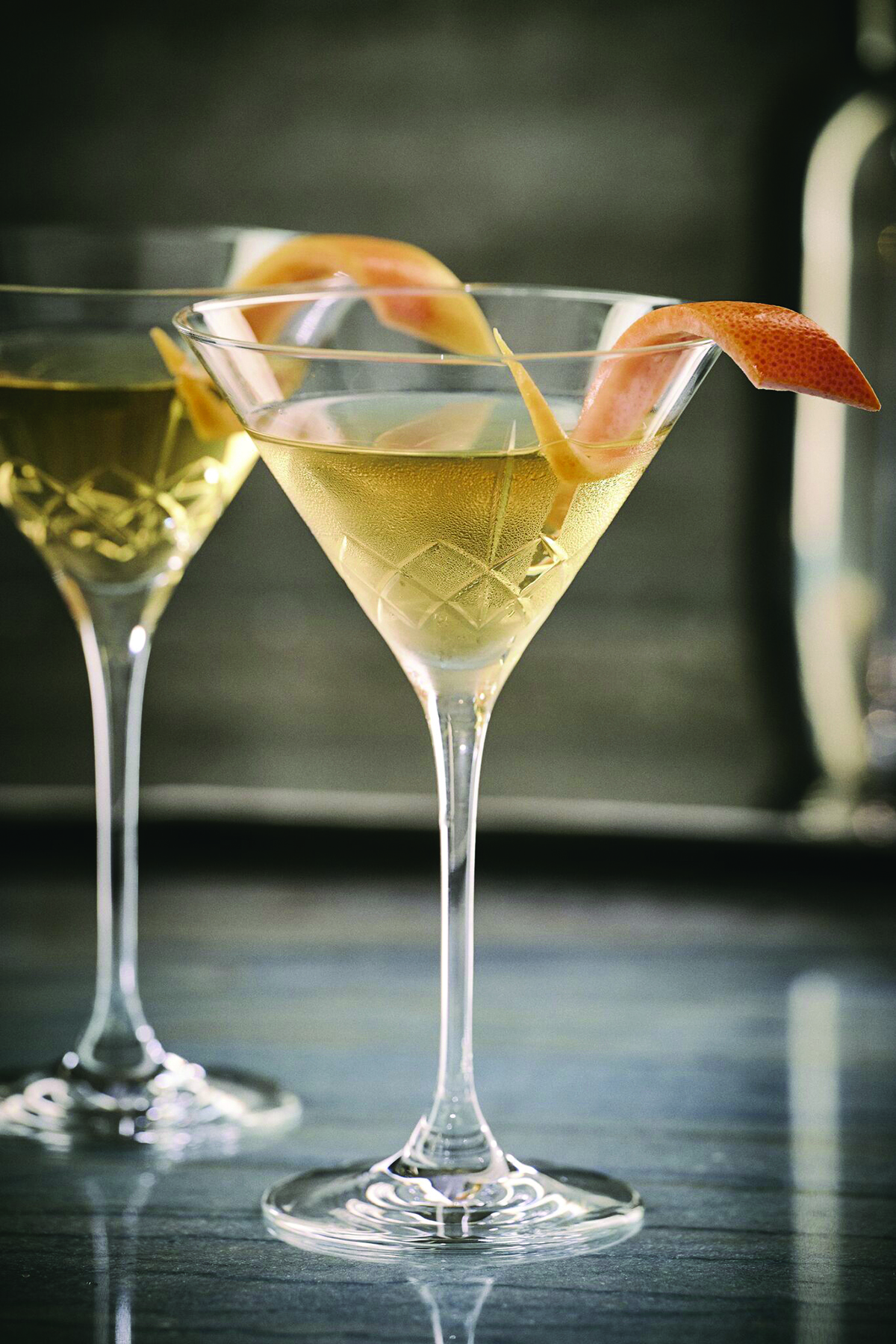 Elimination of the 'flavorless, odorless, colorless' definition acknowledges Vodka has (always) had character
By Jack Robertiello
When John Jeffery, master distiller at Nevada's Bently Heritage Distillery, first experimented with making oat vodka, it was "a tremendous pain, but that's the result of the content of the grain which also makes spirits from oats so interesting."
There's a high concentration of oil and protein in oats that can make it through 95 proof distillation, yielding a spirit with lots of fruity and floral aromas and a viscosity and structure unlike the hundreds of clean and crisp vodkas made from the usual suspects (potato, corn, wheat, rye…). "The 100% oat vodka is  a challenge to the vodka category, and a bit intense for the neutral vodka drinker," says Jeffery, which is why the distillery now makes both an oat vodka and a wheat-oat vodka mash-up under its Source One label.
Not long ago, the distillery might have been thought to be running afoul of the TTB's "flavorless, odorless and colorless" rules about vodka. But since April, that definition is gone from the rules set by the government agency in charge of such things. Whether it's because of progressive producers like Bently Heritage or changing American tastes, now there's no excuse for neutrality and sameness in the category anymore.
Nothing changes immediately for the makers of vodka, which accounts for just under one-third of all spirit sales. In fact, many already have been emphasizing the organoleptic qualities of their spirits. But maybe this represents a philosophical shift for the category.
There have always been people promulgating vodka as a spirit with a range of characters, flavors, and aromas, including Tony Abou-Ganim, partner in Libertine Social at Mandalay Bay in Las Vegas and the author of Vodka Distilled. As early as the late 1990s, Abou-Ganim hosted seminars highlighting the differences among brands.
"The old definition was a detriment to the category," he says. "When the wave of vodkas flooded the market in the late 1990s [to] early 2000s, it seemed the pitch was always, 'It's pure as water,' or 'It's smooth as water.' But that's not what vodka should be! In Europe, especially eastern Europe, vodka had character and was robust. For some reason as it moved west, it became a more neutral spirit."
"Premium vodkas have always had taste and odor, despite the rule, and brands that make high-quality vodka are now going to be playing on a level playing field, being able to market the unique character and flavor profiles of their brands," says Jeff Mahoney, CEO for the Austrian rye-based Neft Vodka.
As for the new definition, the TTB rule now reads: "Vodka is neutral spirits which may be treated with up to two grams per liter of sugar and up to one gram per liter of citric acid. Products to be labeled as vodka may not be aged or stored in wood barrels at any time except when stored in paraffin-lined wood barrels and labeled as bottled in bond… Vodka treated and filtered with not less than one ounce of activated carbon or activated charcoal per 100 wine gallons of spirits may be labeled as 'charcoal filtered.'"
Regional Terroir & Diversity
Traditionally, European vodkas have been defined by region and ingredient—the clean, light Scandinavian style; the oily, rich Polish style; and the earthy, pungent Russian style. Source material is just as important, with wheat vodkas often subtly crisp, corn vodkas sweet, potato vodkas creamy and robust, and rye vodkas spicy with a peppery bite.
Distiller Ken Wyatt of Idaho's 44 North makes both wheat and potato vodka. "There is a significant difference between them even though they are made in the same place and same still," says Wyatt. "Our wheat vodka is smooth and a bit peppery, while the potato has more character, a creaminess and a different mouthfeel that makes it stand out." Potato's creamy and buttery texture makes it more suitable for vodka cocktails like Mules, while he favors the wheat in a Martini.
Notable among major brands showcasing character differences has been Polish distiller Belvedere, with its duo of estate-grown rye vodkas: Smogóry Forest and Lake Bartężek. "We have not only achieved something evolutionary for the brand but crucially for the category as well," says global brand education and training manager Alice Farquhar. "It has enabled us to facilitate a new conversation around vodka, that in fact it is not just the anonymous spirit in your drink and they absolutely do not all taste the same."
Brand materials assert that the two unflavored vodkas made from the same strain of rye using the same production methods "taste completely different and showcase not only aromatic and tasting differences but texturally behave differently in the mouth." Belvedere describes Smogóry as having notes of salted caramel, cereal, honey, toast, white pepper, and fudge while Lake is described as grainy, grassy, with flavors of almond, mint, and menthol.
Neft's Mahoney notes that purity of ingredients and distillation processes have also become important with consumers and as a way to differentiate a spirit. He describes Neft as having a slightly sweet taste coming from four rye strains and non-demineralized water.
Growing Demand for Vodka with Personality  
Broken Shed, a New Zealand import made from whey, features notes of butterscotch, vanilla and citrus according to producers. Like Neft, they accentuate local water as an important flavor component.
"Today's consumer is more guided by his or her individual taste distinctions and product knowledge than any government definition," says president Steve Bellini. "The odorless, colorless and tasteless designation for vodka has long faded away in everyone's mind."
Whether the changes will have any impact is debatable, though. As Reid Hafer, group product director for Heaven Hill Brands' Texas-made corn vodka Deep Eddy, says, the identity of vodka itself is unlikely to change. "The new regulations provide both more definition to the category while also allowing for a more broad take on the spirit itself. However, this does allow more of a craft aspect to play a part in the category."
Abou-Ganim notes that distillation methods and yeasts are acknowledged as important factors in other spirits and may gain awareness within vodka now as well. "We're seeing some beautiful vodkas being made in the U.S. today," he says.
Wyatt points out that flavors will still be stripped out of many brands as TTB rules require the spirit to achieve 95 percent alcohol by volume during distillation in order to be called vodka. "But over time, we'll be seeing innovation as distillers look for opportunities," says Wyatt. "The large consumer base will still want smooth vodkas but character will matter more, especially to the craft cocktail segment.