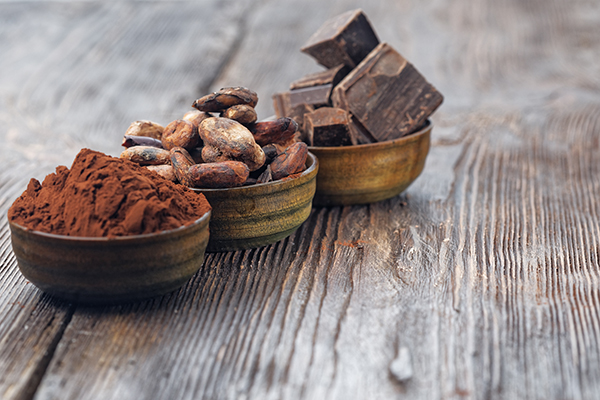 By Marc DeMarchena
"Oh, the weather outside is frightful, and the fire is so delightful." As that first chill in the air hits you, we are reminded to brush up on our hot beverage menus for the season's shift. Does your beverage menu feature a hot chocolate drink? A hot chocolate drink for adults only? With all the excitement happening behind today's bar, hot cocoa could be our next
crafting opportunity.
Making a seasonal, custom hot cocoa recipe, tailored to your clientele, can open an exciting hot spot on your beverage menu. You can adapt a recipe, add a twist and craft a drink to meet your niche while energizing the guest experience.
Cocoa's folk lore speaks of a powerful history that hints at magical properties. Accolades such as aphrodisiac, mood-enhancer, antioxidant stronger than red wine, and its Latin name, "Theobroma Cacao," (translation – food of the gods), suggest there is goodness to be found in those lovely cacao beans.
Originally discovered in Venezuela, this tropical treat is cultivated in such exotic lands as Ghana, Madagascar, Trinidad and Indonesia. Cocoa's three main species are Criollo (the rarest), Forastero and the hybrid named Trinitario. Similar to coffee, cocoa's flavors can vary by species and place of origin. But alas, the two processing methods, natural and Dutch, also impact cocoa into fruity, acidic or darker, earthier styles respectively.
Once you have selected your cocoa, you will need a sweetener to make it delightful. Cane sugar rules this part of the recipe, but agave, honey, or maple syrup can be amazing alternatives or accents to your drink.
Of course, what would hot cocoa be without milk? Don't skimp, only whole milk will due to achieve the luxury needed for this drink. Energize your hot cocoa further by steaming your milk to order. Combine your espresso machine's steaming skills with your new hot cocoa recipe and you are well on your way to deliciousness.
Now, make it yours!
Take advantage of the whole world of spice that's just waiting to make your guests crave your chocolate elixir. Consider a touch of clove, nutmeg or cardamom to give your drink some old world flair. Bring on the cayenne and cinnamon to add the heat of Latin America, even ginger. When you design the recipe, you set the tone for your business, event or occasion.
Presentation
A steaming mug is what most people think of when ordering a hot cocoa. You might follow that train of thought, or consider energizing all your fine work into the perfect glass. Sell your cocoa creation in a stemmed glass. The dark, chocolaty drink layered with a foamed top will dazzle your guests as it travels to the table.
Hot cocoa for the whole family.
You can further this drink's temptation by exploring flavored syrups from the Monin company. Vanilla, hazelnut or caramel flavorings give your staff the opportunity to up-sell within the non-alcoholic beverage segment. Consider garnishing your drinks with individual candy pieces. Imagine a Ghirardelli-cocoa-based drink served with an individually-wrapped Ghirardelli candy.
No, Honey. This is Mo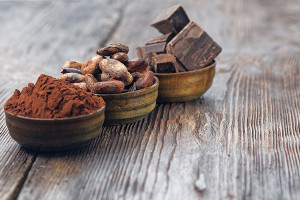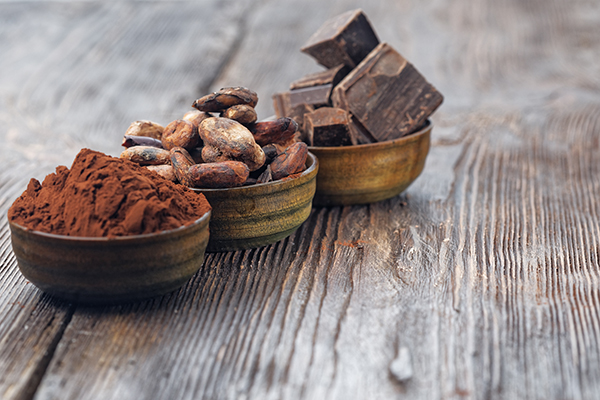 mmy's Hot Cocoa.
Don't let the kids have all the fun. Your bar has plenty of partners to play in the cocoa game. Consider adding brandy or its French cousin, Cognac VS, to bring sophistication to this wintertime classic. Keeping your American spirit alive, let the vanilla notes of your preferred bourbon season your drink. Go local and enjoy your neighborhood distillers, offerings, like Sons of Liberty's Uprising PX. For the gentler-adult approach, look more closely at your liqueur list. Nut-flavored liqueurs such as Frangelico, Kahana Royal (macadamia nut) and Amaretto, or more classic choices like Grand Marnier, Bailey's or Kahlua, will blend beautifully with the rich flavors of cocoa.
Seasonality gives us the chance to freshen and change in front of our guests. Develop the hot cocoa combination that works for your unique venue. Recipe creation, presentation planning and upselling options, make this a multi-tiered tool that targets a broad segment of customers.
Connecting with your crafting spirit, you can innovate while broadening the profit and guest experience opportunities of your business. Simply said, things can get hot, just when it's getting cold.
RECIPE
Ingredients
Cocoa: 1 cup
Sugar (granulated): 2 cups
Salt (granulated): 1 dash
Optional: 1 teaspoon of spice
To make your drink more chocolatey, raise the cocoa proportion. Be careful not to build an overly bitter drink. You may adjust spice quantity as you work with each recipe.
Recipe preparation: Blend the ingredients in a mixing bowl, making sure all the ingredients are well mixed. Store in an airtight container, with a tablespoon to manage portioning.
To make drink: Steam milk to order using your espresso machines steam wand, pour 1 ounce of milk in service glass, add 1-2 tablespoons of custom cocoa mix and stir to dissolve solids, pour remaining 5 ounces of milk while stirring. Garnish with spoonful of milk foam and dust with cocoa mix.
Marc DeMarchena is a teacher at the College of Culinary Arts of Johnson & Wales University in Providence, Rhode Island. He works to help young culinarians explore "what makes a great guest experience in today's food and beverage scene." DeMarchena also serves as a board member and regular conference attendee for the Society of Wine Educators.