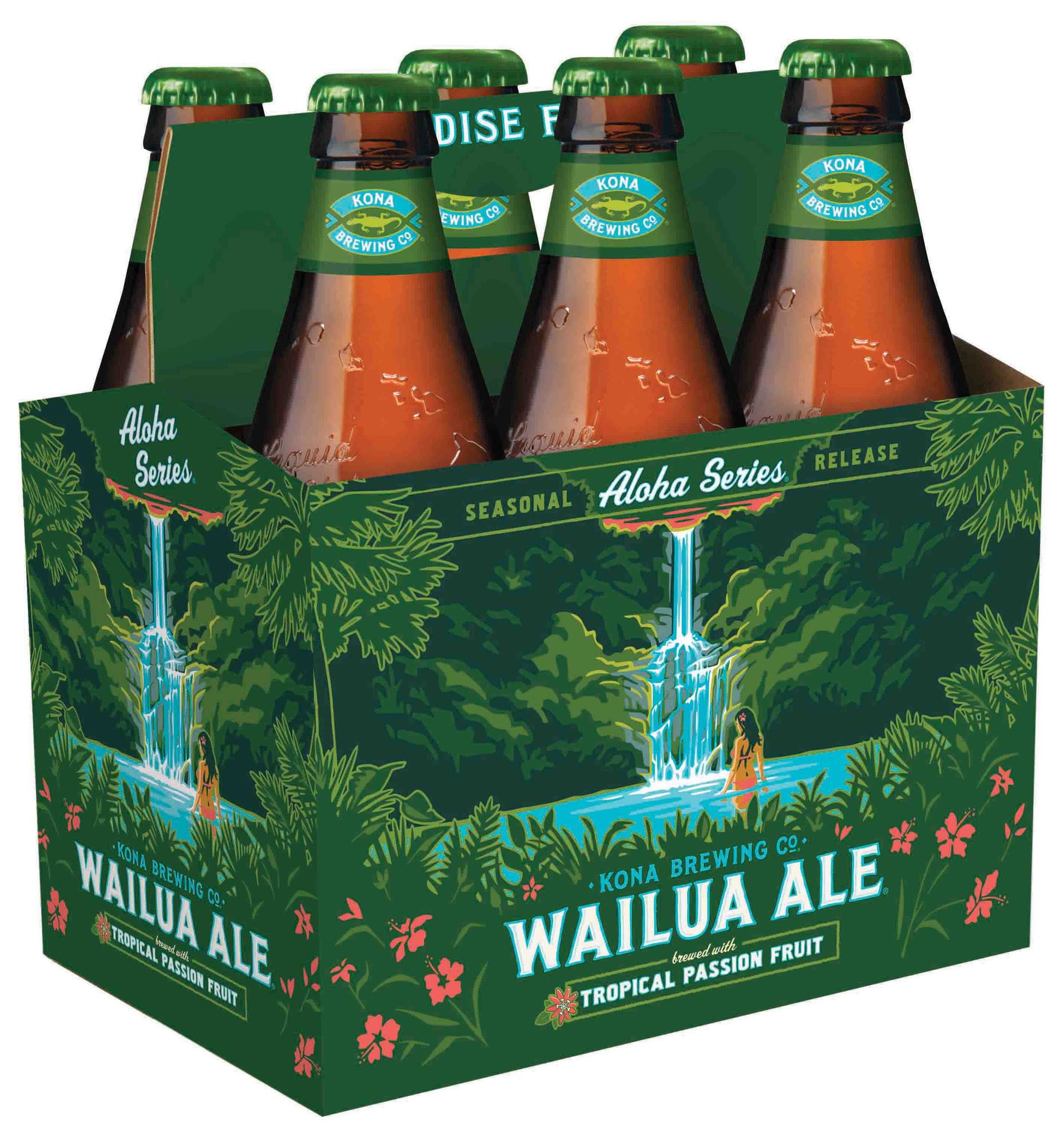 Now in its sixth year on the mainland, Wailua Ale, Kona Brewing Company's Aloha Series beer brewed with passion fruit, returns to shelves with the same great recipe, a new look, and a slightly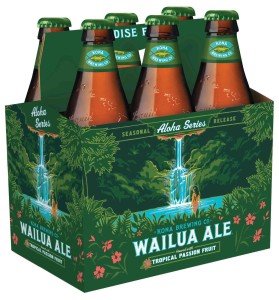 shortened name. Wailua Ale is available in all 36 states where Kona brews are available, including the five newest Midwestern markets added earlier this year. Named after Maui's Wailua Falls, Wailua Ale has a crisp, refreshing taste that complements many summer foods including grilled mahi mahi and Tahitian vanilla ice cream. Wailua Ale has an ABV of 5.4%, an IBU of 15, and is brewed with generous amounts of Millenium hops.
Wailua Ale is the first Aloha Series beer to be bottled in the new packaging. The new 12oz. bottle is embossed with a Hawaiian island chain and "Liquid Aloha" lettering, and has a slimmer overall shape. This makes shipping more efficient and less taxing on the planet. In 2010, the company reduced the weight of Kona bottles by 11%, which translated to 3,375 tons of carbon dioxide being eliminated from the air, and was equivalent to taking 638 cars off the road for a year. Similarly, the new Kona bottle is 5% lighter and will eliminate another 2,718 tons of CO2, which is equivalent to taking 514 cars off the road for a year.