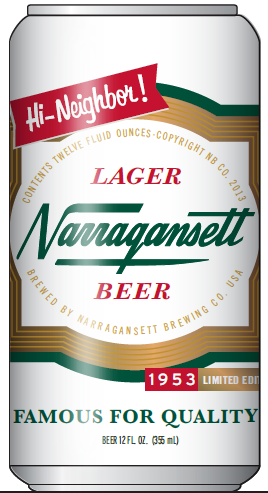 Providence, Rhode Island's Narragansett Beer debuted a specialty retro 1950's Lager can celebrating its "glory days when the brewer was the top-selling beer in New England." For a limited time, 12-,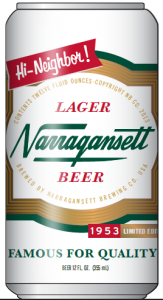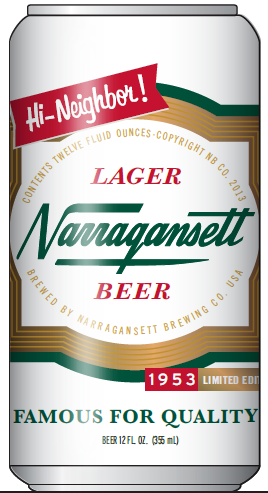 18-, and 30-packs of 12-ounce cans are available purchase at leading package stores throughout New England, New York, New Jersey, Philadelphia, and Raleigh-Durham, N.C.
Narragansett Lager is the brewer's flagship beer, its original recipe tracked down by former Brewmaster Bill Anderson when the company was revived in 2005 by CEO Mark Hellendrung. Since then, it has been recognized by BeerAdvocate.com as the No.1 rated domestic premium lager and was awarded a gold medal for best lager by the Great International Beer Festival. SRP: 12-packs: $9.99-11.99; 18-packs: $13.99-15-99; 30-packs: $18.99-20.99.