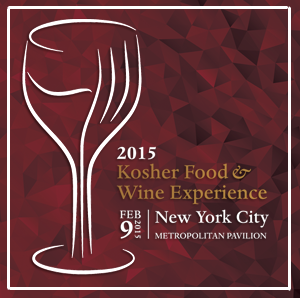 What: The Kosher Food & Wine Experience (KFWE), New York's premiere kosher food and wine event, will come to New York City on February 9, 2015. Now in its 9th year, the KFWE will be the biggest yet at a new location: Metropolitan Pavilion in Manhattan's Chelsea district.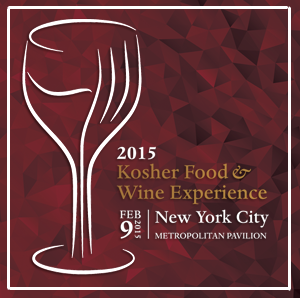 The daytime portion of the event is open exclusively to the trade and press. More than 300 wines and spirits will be on hand for sampling, with many new wines making their debut at the show. The evening event, open to the public, will also feature top caterers and restaurants offering tastings from their menus of gourmet specialty foods including BBQ, sushi and Asian/fusion fare, as well as creative desserts, coffees and teas.
Where: 125 West 18th Street, New York, NY 10011.
When: February 9, 2015. KFWE Exclusive Trade & Press hours are 12:00 noon – 4:00 pm.