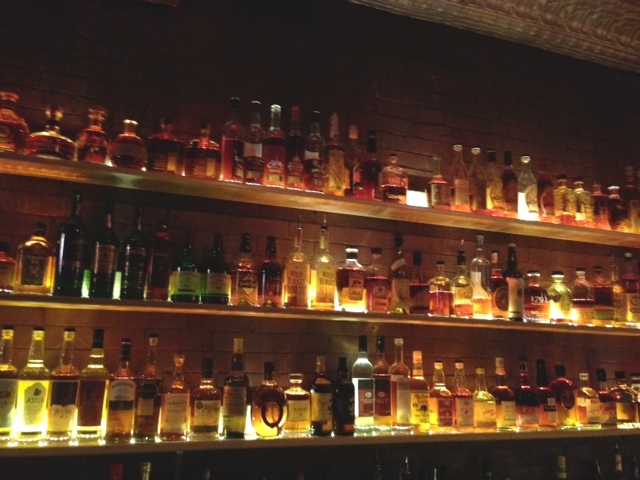 Krust Woodfired Pizza & Bourbon Bar, 686 Main St., Middletown, Conn.
Krust Woodfired Pizza & Bourbon Bar just opened in January, and already is "doing better than we ever imagined," said owner and head bartender Kevin Wirtes. The artisan pizza and bourbon bar has an eclectic food menu ranging from Sunny-side Pizza with egg and pancetta to Homemade Sausage and Purple Kale pizza, and unique bourbon menu, including creations made with Connecticut-made Onyx moonshine.
Owner/Head Bartender: Kevin Wirtes
Drink Name: Onyx-infused Apple Pie
Recipe:
First, infuse Onyx Moonshine with apple slices and cinnamon sticks. Let it infuse over a few days. Then mix:
1.5 ounces of apple-cinnamon infused Onyx Moonshine
1.5 ounces of Hot Licks Cinnamon Bourbon
1 ounce of apple cider
6 drops of Bittermens Hellfire Bitters
Shake, strain, pour over ice and top with Goslings Ginger Beer in rocks glass. Garnish with apple slice.
"It tastes like a delicious apple pie, but not too sweet," Wirtes said. "It's more of a drinker's drink."