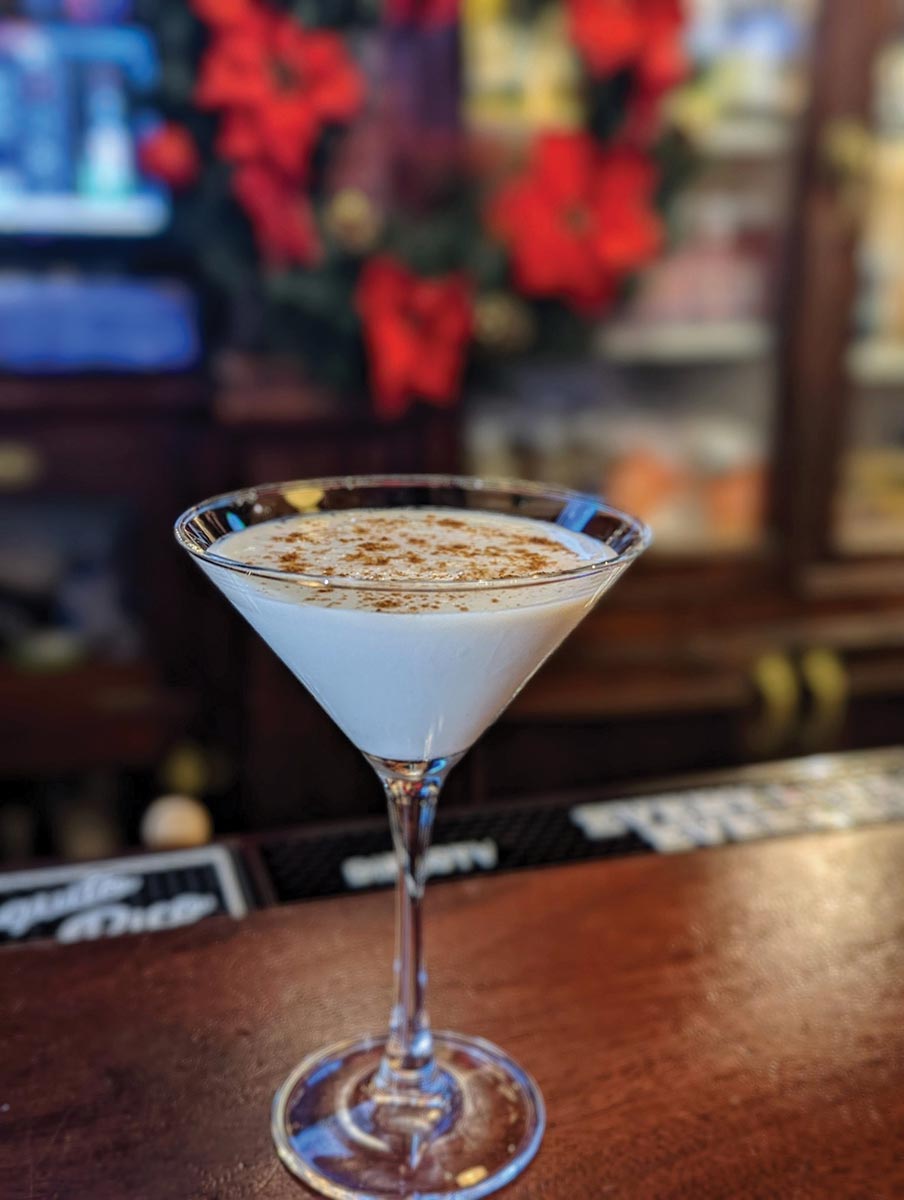 Ladder 133 Kitchen + Social
133 Douglas Avenue
Providence, RI
Providence's Ladder 133 Kitchen + Social offers a menu ranging from pub classics such as burgers and wings to new Italian and American dishes alongside craft beer, handcrafted cocktails and more. Its name gives a hint of what's inside the old Ladder Company building, but there's also plenty of surprise touches too. Its decor evokes a firefighting past from the early 1900s and historic architecture amid contemporary graffiti and bright colors create a lively space for socializing. The neighborhood venue is owned by North Providence residents Derek Fleming and Damian Santoro, offering guests 33 flat-screen TVs for sports fans throughout and service from a 100-year-old, 4,000-square-foot bar brought in from Denver, which creates a vibe true to its slogan, "Where happy hour never ends." A bespoke private event space speakeasy called The Jake Lounge, with "Jake" an old term for a firefighter, and spacious outside bar and patio seating offer a multitude of experiences for visitors all in one place.
Bar Manager: Autumn Tangney
Cocktail: Nutty Snowflake
Ingredients:
» 1.5 oz. Papi's Coquito
» 1 oz. Skrewball Peanut Butter Whiskey
» .5 oz. Bulleit Bourbon
» Garnish: cinnamon
Method: Combine all ingredients over ice, shake vigorously, strain and top with cinnamon in a chilled martini glass.
Kim O'Connor, General Manager, explained that the new winter menu item was inspired by the holiday cultural tradition of enjoying coquito, a Puerto Rican creamy coconut cocktail. The Nutty Snowflake offers tastes of holiday peanut butter cookies, coconut cookies and bourbon. It's influenced by not only the holidays but also a local spirits maker: Travis Escobar, Co-owner, Papi's Coquito. "Travis himself is inspiring and a Providence native; he was named in the Providence Monthly Who to Watch 2022. Along with Papi's Coquito, he also co-founded the nonprofit Millennial Rhode Island and serves on the board for Providence Public Schools," said O'Connor. Escobar, a frequent guest at Ladder 133, enjoys the Nutty Snowflake featuring his Pawtucket-run brand. "This cocktail is ice cold, but it warms you up," said Escobar.