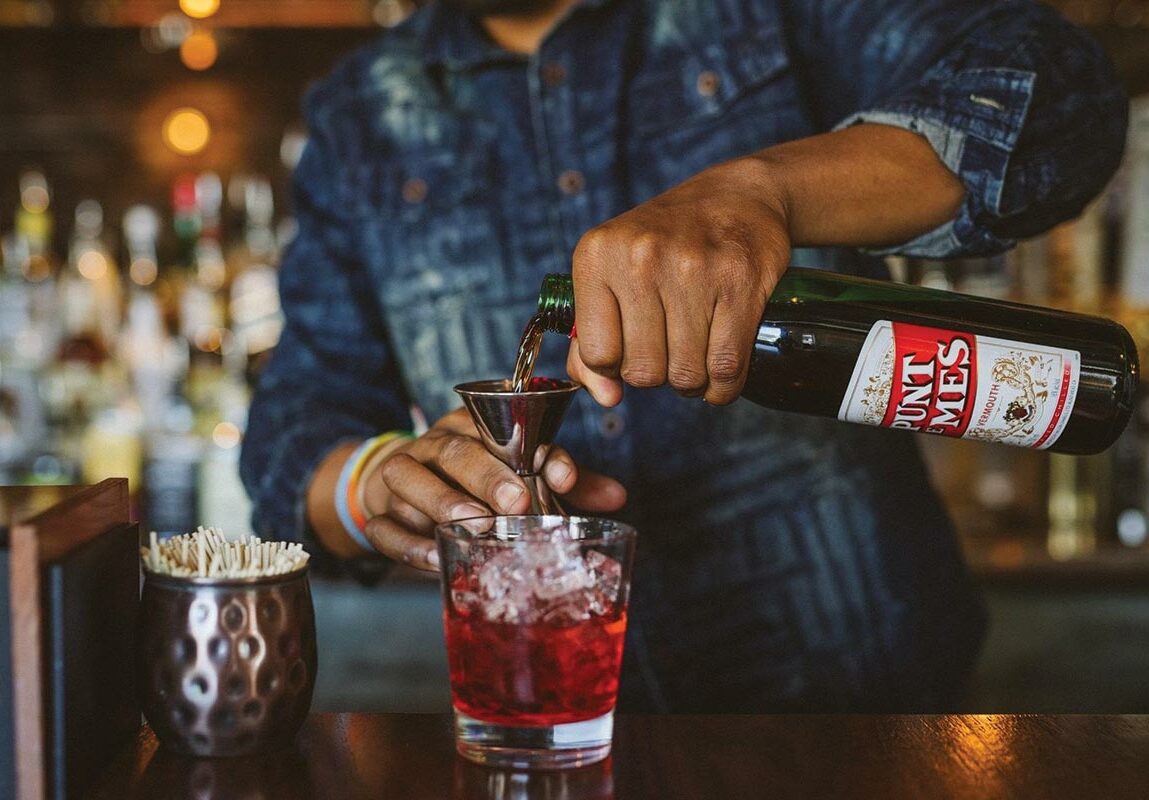 By Khalid Williams
It's good for the soul to make a goal and achieve it. This got me thinking: Every bar makes declarations about how they are going to improve throughout the year and I think we put way too much pressure on ourselves and then beat ourselves up when life happens.
A good strategy to get beyond this and make some lasting change is by making New Year's Revolutions (goodbye to the old cliché of resolutions). These are changes that pay big dividends and are self-propelling. Below are some simple ways that you can improve the experience of your guests, the happiness of your staff and, ultimately, the success of your establishment.
Create and Manage Your Bar Book
Every bar needs one; rarely are they used correctly. The bar book is meant to be a repository for all the information that needs to be transmitted between staff members, but would otherwise be forgotten.
In 2023, the new bar book is a group text thread with the alerts turned off. It will be at your fingertips for reference without being a disruption. Make posting notes about the shift a part of the closing side work and checking the previous messages as part of clocking in. Turn the alerts off so it doesn't become assaultive or disruptive and agree on three times weekly that it will be checked or reviewed. Making it a part of the job will send the message that you are invested in the well-being of your staff and they will, in turn, develop a professional empathy that informs their performance.
Develop a Relationship with a Bottle Shop
This is HUGE. I tell you this unequivocally: The bar that has a working relationship with a nearby package store will make more money. It costs you zero to reach out and make the connection and it provides you with an advocate for your desired audience: adults who enjoy adult beverages. You can make good decisions about your inventory based upon the trends seen at the packie. If bison grass vodka is always sold out there, a Zubrówka cocktail on your menu might make sense. If Spanish reds sell wildly, you may have great success with an Iberian-focused pairing dinner. And selling tickets? Nobody can sell out your event like a bottle shop with a vested interest. When your guests inquire about purchasing a particular spirit for their home enjoyment, it will feel darn good when you suggest your "sister shop."
Redefine 'Event'
Pairing dinners are awesome, but they require some serious heavy lifting to execute, all while still serving the clientele that wants the experience that they are accustomed to. Letting your regulars see you fawn over newbies that bought tickets while they are waiting 10 minutes for their glass of red that's not available because, "We are featuring the wines of blahblahblah," is a bad look that is to be avoided at all costs. There may be times where staffing and product availability prevents you from going all out. An event can be simply featuring a product you already sell, getting some support from your distributor and just having a couple of hours where you sweeten the deal with a few samples going around the bar with a brand representative telling fun stories or some good old swag. People LOVE bar swag and, in the content universe, they love posting about it. Simple wins and less is more.
You're Doing Fine
No matter what challenges you have, you're still here. You are opening your doors, paying your employees and attending to humanity's eternal desire for the experience of inspired drink and food in the company of friends. Whatever you may be facing, you are not alone and your existence itself is evidence that you have what it takes to not just solve the problems but reframe the challenges into strengths. I have found it truly starts with accepting where you are and admitting to yourself that you are doing just fine.
Happy 2023!
Khalid Williams is a bar manager, spirits brand representative and program consultant specializing in marketing, engagement and data. His passion is for exploring the "why" behind consumer decisions. He loves Old-world wine, New-world rum and Connecticut beer. Follow him on Instagram @thebarrelage.