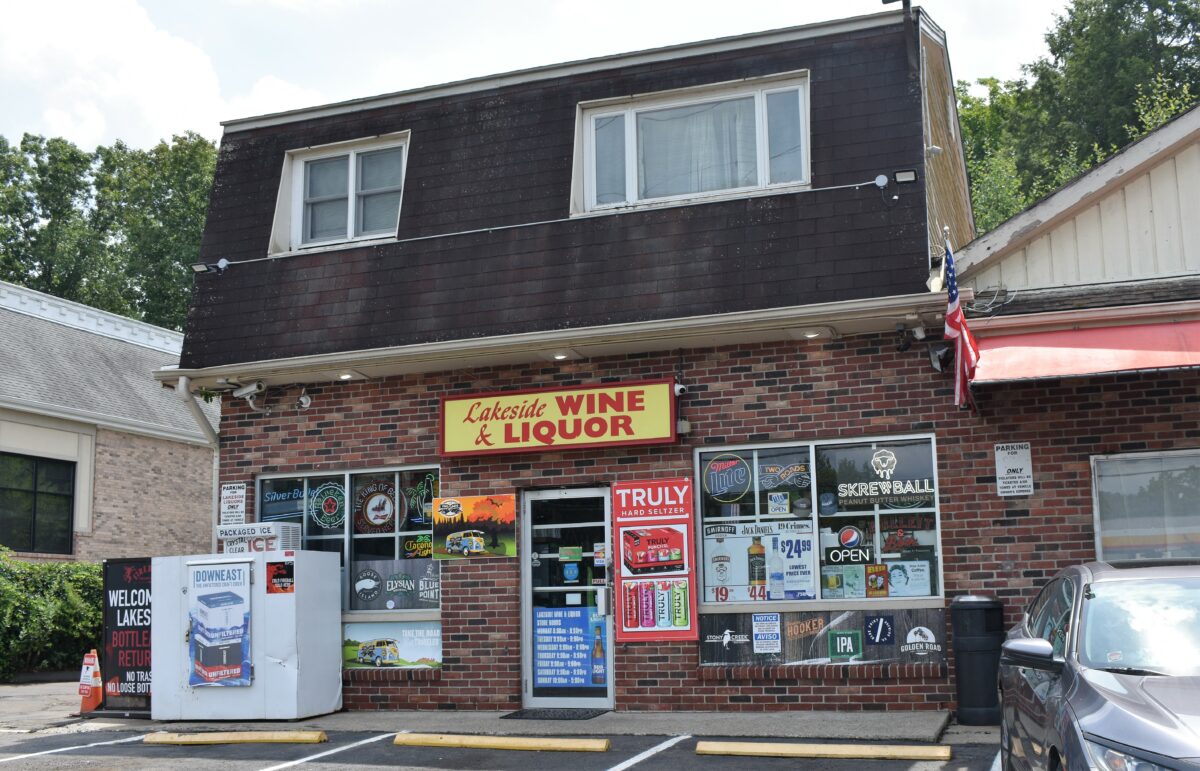 Lakeside Wine & Liquor
236 Roosevelt Drive
Monroe, CT
Square footage: 800
Years in operation: 4
By Sara Capozzi
A few years ago, Lakeside Wine & Liquor Owner Anthony Pennino was working in finance, but he wasn't sure it was for him. Talking to his friend Parag Patel, Owner of Turnpike Spirit Shop & Wine Emporium in Fairfield, helped him realize which field he was meant to pursue: package store ownership. "I got to talking to him and he helped me, getting into the business," Pennino said. "The more I [talked] with Parag, I realized this was a lot more up my alley." In 2018, he purchased Lakeside Wine & Liquor.
The decision to change careers made sense. Pennino had bartended for years in college, so he felt he already had some background in the industry to draw upon. "Then, it became a six-month hunt for the right store that I could build. And we found this one … and the rest is history," he said. Pennino also credits his background in finance — in addition to the help of his late grandfather, Frank Pennino — in getting the store up and running successfully.
Since its debut, Pennino has significantly increased the store's sales, estimating the growth at about 200% over what the previous shop brought in. He attributes this to two important factors: giving the store a friendly and inclusive atmosphere and adding more SKUs across wine, liquor and craft beer. He also increased the shop's merchandising space by raising the ceiling and adding more shelving and gondolas, along with two coolers.
"We revamped and added over 100 SKUs of wine … so, we pull more [customers] from Newtown now a lot more than other areas around here," Pennino said. "We increased wine sales 500% to 600% … It was kind of a struggle to get to know the audience, but now we have a good feel for what the taste is like. We brought in a lot of wines that cover the spectrum of what is [available] and what people want. Every so often we get different types of wine that our customers maybe haven't seen before; some nicer Bordeaux, some Montepulcianos, some Allegrinis, high-end Cabs."
Popular wines include rosés, Sauvignon Blanc, Cabernet Sauvignon and Pinot Noir. Boxed wine SKUs, seltzers and canned cocktails are top sellers with the boating crowd, who flock to nearby Lake Zoar in the warmer months. Pennino delivers to the dock and boat to boat for customers spending the day on the water.
He also made it a priority to add craft beer to the shop's inventory. "We brought in about 150 SKUs initially to make it a destination for craft beers as well," he said. Pennino also doubled the shop's liquor selection, expanding the bourbon, high-end rum, tequila, gin and Scotch offerings. "We also lowered prices significantly — we're at min on mostly everything," he said.
Pennino continues to build up his business and is planning for more expansion in the near future. He's in the process of purchasing the empty business space next door and combining the two, taking his floor space from 800 to almost 2,000 square feet. His brother, Christian, works as the store's Beer Manager and plans to dedicate more of his time to the endeavor after graduating from college next spring.
But Pennino isn't losing sight of the fact that one of Lakeside's greatest advantages is its smaller size. "And we are a family business," Pennino continued. "I looked at a store that was roughly three times the size of this, but I feel when you have a store that big, you kind of have to run it more corporate. It's not as person to person. Everyone in this neighborhood knows me, they all know my car. They stop in just to say hi. They don't just come here just to shop, people come in and hang out. It's not just business, we mingle with the community."