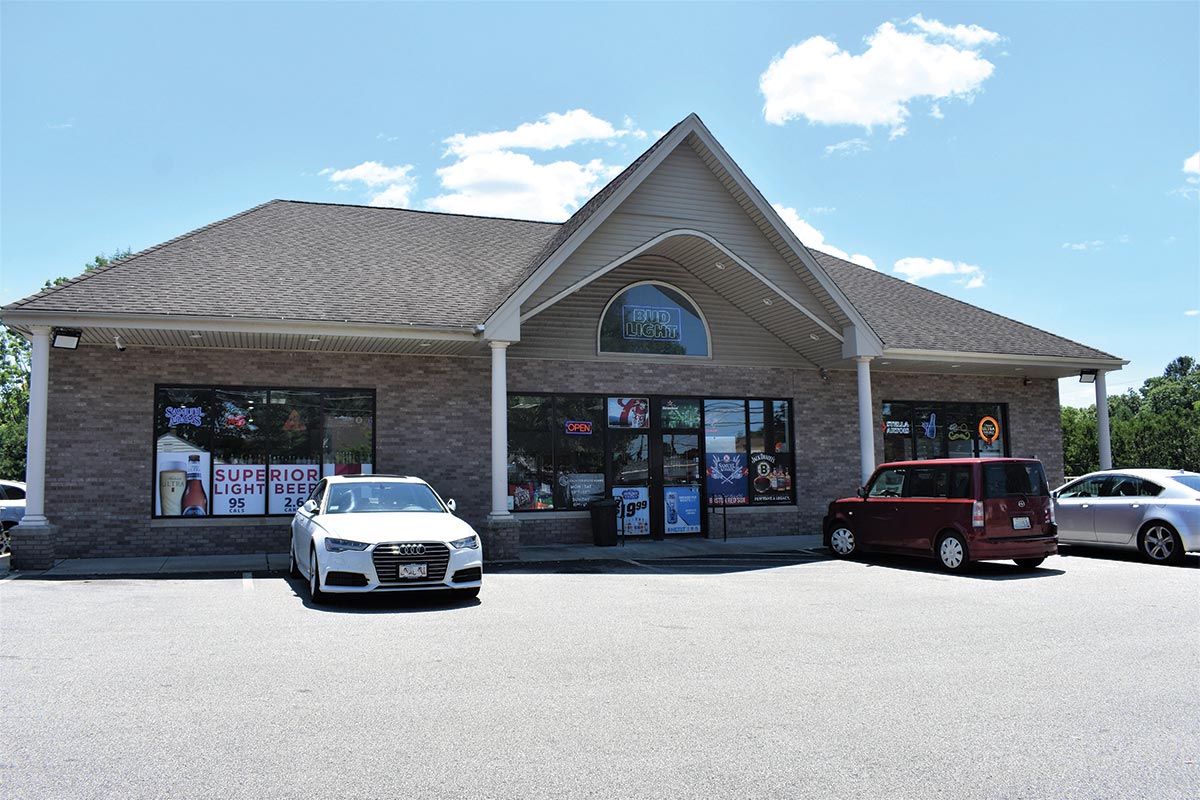 Laurito's Liquors
1974 Mineral Spring Ave.
North Providence, RI
Square footage: 2,800
Years in operation: 8
Sara Capozzi
Celebrating its eighth year in business this November, Laurito's Liquors continues to bring its unique brand of client-focused service, broad selection and fair prices to its customers in the town of North Providence.
First opening its doors in 2010, Laurito's latest owner, Rinesh Patel, purchased the Mineral Spring Avenue business in 2014. The beer, wine and spirits shop is Patel's first venture into package store ownership, after being introduced to the industry by his cousin, who owns a shop in East Providence.
With its plentiful off-street parking and a friendly atmosphere, Laurito's has established a steady clientele of regulars from the neighborhood in its almost decade of being in business. Patel spends most days at the shop and likes that, as a business owner, being present on the sales floor gives him a chance to take an active role in personalized customer service. "We try and give it our touch," Patel said of himself and his staff of four employees. "We do our best to help customers out as much as we can."
The team at Laurito's regularly places special orders for its clientele and the majority of the store's inventory is brought in by request, which keeps the customer base loyal. "I try and get what I'm being asked [for] by the customers so, that way, they don't have to go somewhere else to find what they need," Patel said.
Keeping costs low is a persistent and current concern, especially as shoppers and business owners continue to grapple with inflation. Taxes on imported items such as whiskeys and Champagnes are also on the uptick. "Prices are very important, especially right now," Patel said. "Everything is going up in price, so we try to find how and where we can save the money so we can pass it on to the customer."
As with most retailers, sales of different items fluctuate with the seasons. Seltzers are moving briskly during the summer months, Patel said, along with ready-to-drink cocktails and pre-made sangrias. Patel estimates that 35% of sales at Laurito's are liquor, with beer the next top seller.
A trend in buying behavior lately has caught Patel's watchful eye. "A lot of people are moving away from vodka and buying tequila or whiskeys," he said. "Also, [buying] a lot of craft beer, especially the local breweries. A lot of people like to go for the local breweries, which helps the community too. It helps the local breweries, small businesses and family breweries rather than [just] the big boys."
Laurito's offers an array of wines set to appeal across its customer base in a variety of price points and styles, offering both "everyday wines" along with fine, higher-end selections. Regions from around the world are represented, with a focus on Italian wines. "We try to cater to everybody," he said. "We have a big Italian clientele, so we do quite a bit of sales with Pinot Grigios and Chiantis."
Steady into the future, Patel said he's happy to continue growing Laurito's as his focus, a boon to the neighborhood's many happy customers who keep coming back. "We listen to customers and cater to them," he said.