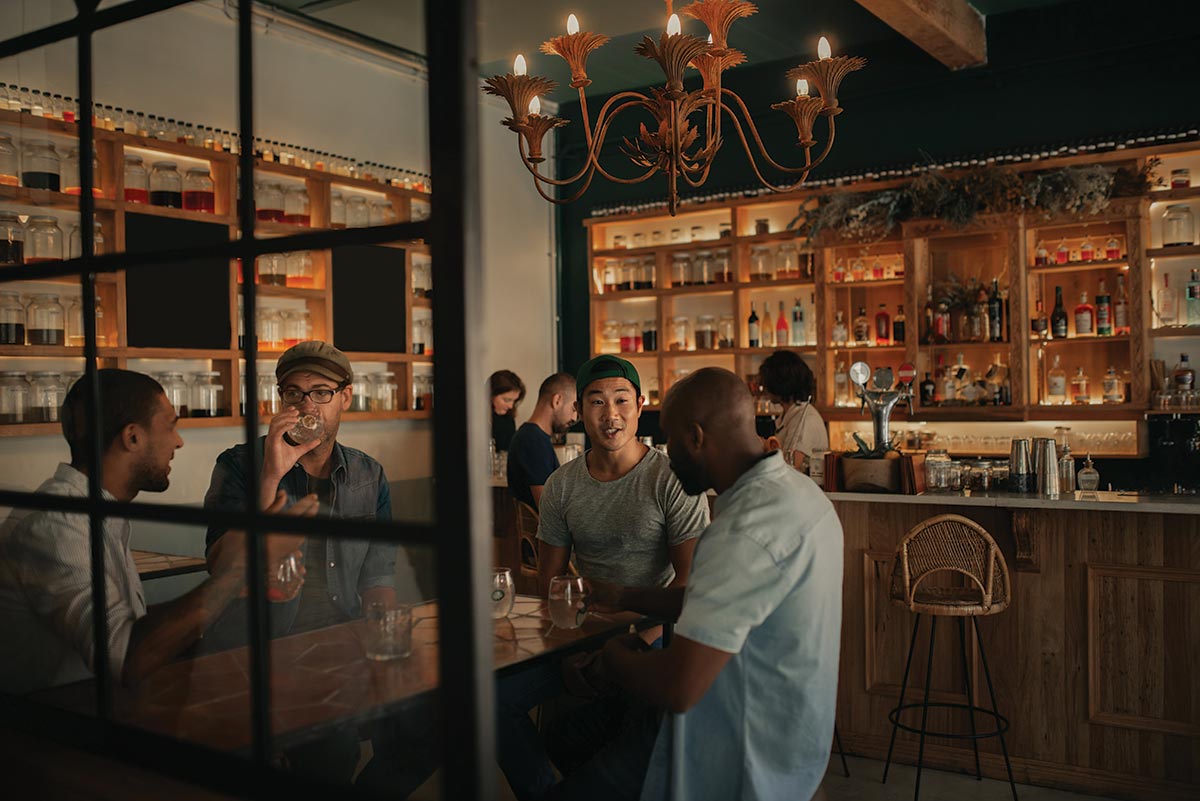 By Len Panaggio
In a slight departure from my current column themes, I will steer clear of addressing the daily travails we all face, as we need to continue to operate as best as we can through this seemingly never-ending storm. Instead, let's talk about some trends that, in my opinion, are really taking hold and should be a consideration in your beverage program.
In the past, I have written about how millennials are our future consumers: well, now they ARE our current consumers, now ages 25-44. And, today, they could not be more important to your business. According to the census bureau, millennials make up about 22% of the U.S. population, which is a large slice of the economy! As a group, they have embraced many elements of the beverage industry, that for a veteran of the industry like me, I find interesting. So, what do I see?
First, is the rapid growth of "near beer," the beverage that was first created during Prohibition by Anheuser-Busch and Pabst amongst others to survive. As a former operator, I would always carry a near beer for large events due to the demand. Why do millennials like these beverages? First, they are not just for the "sober" guest. Today's near beers taste just as good as regular beer, obviously miles improved from their original versions.
A guest can still drink in a group, and whether or not you are sober, the need for a designated driver fits into their calculus. I do think the big reason though is that they are perceived to be healthier. Near beers have fewer calories, around 80, promote hydration instead of dehydrating you and allow you to sleep better, which is a very important health attribute.
The Athletic Brewing Company out of Stratford, Connecticut and its second brewery in San Diego, are the ones to watch in this space. Aside from brewing multiple versions of near beer, they are doing it all with a mission that is compatible with what millennials are looking to ingest — socially and environmentally conscious, period.
The next trend is orange wine. Exactly what is orange wine? Orange wine is a misnomer; it is not made with oranges, but you knew that. It is white wine that, once crushed, is allowed to stay in contact with the skins and seeds of the grape, unlike traditional white wines which are immediately taken off the skins. Orange wines can stay on the skins for a few days to a year, usually in a cement or ceramic vessel.
This method produces a wine that possesses a deep orange-hued color, hence the name. The winemakers do very little intervening, and the resulting wine produces a somewhat sour taste and nuttiness from oxidation. Other aromas include honeyed tropical fruit, hazelnut, Brazil nut, juniper, dried orange, etc. On the palate they tend to be big, dry and have some tannin like a red wine and sourness akin to a fruited beer.
Orange wines fit into the natural wine category, which is also gaining momentum as they are typically made without employing herbicides or pesticides in the vineyard, and using in some cases, natural yeasts for fermentation and minimizing the use of any additives — which is a whole story in and of itself. In addition to these wines, there is a growing movement to alcohol–free wines, for many of the same reasons as near beer and zero-proof cocktails.
So, as you can see, these trends are taking hold in the most important segment of our beverage-consuming population, and it is incumbent upon all to take a serious look at these products. After all, your guests expect it. I would be remiss if I didn't ask how the Oktoberfest beer is doing. The window closes on consumption by Columbus Day, FYI.
Len Panaggio's career in food and wine spans more than three decades as an owner and as a beverage director at some of the top restaurants in Rhode Island. Currently a hospitality consultant, Len is a graduate of the University of Rhode Island and has attended the Culinary Institute of America Master Sommelier program and the Sterling School of Service and Hospitality.