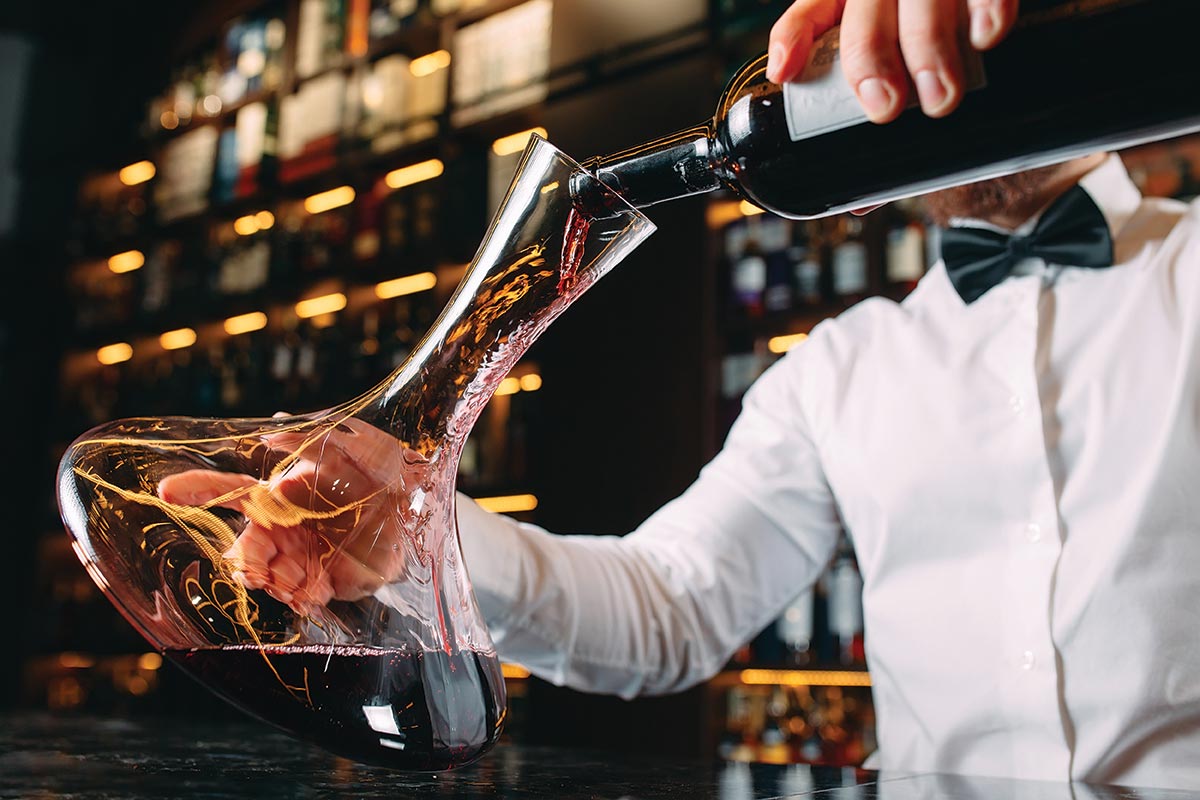 By John J. Suchy
As the holiday season approaches, now is the time to start planning for in-store tastings to highlight your offerings, whether it is a new product coming to the market or promoting existing products.
The last thing anyone wants as the holiday season gets into full swing is to run off-course from the state's statutes on conducting tastings. Drawing upon my former experience serving in the Liquor Control Division, a review is in order and, also, maybe I can share some experiences so you can avoid any potential danger zones. Let's recap the basics.
Tastings by the general public may be conducted on the premises of a package store by the permittee, backer or its employees. Since 2013, the Liquor Control Division, in a guidance statement, has stated that wholesalers, out-of-state shippers, manufacturers or third-party vendors may be present and assist in such planning, promoting and conducting, including pouring, of such tastings as long as they are acting as agents of the package store in this limited instance.
Tastings may not start before 12 p.m. and cannot go beyond 8 p.m. (Monday-Saturday) or 6 p.m. (Sunday). It is recommended that you check with your local town official to see if there are stricter restrictions.
Package stores are allowed to provide tastings of wine from up to 10 bottles and up to four bottles of other alcoholic liquor types. Each serving shall not exceed the following amounts per patron: one .5 ounce per cordial or spirit, 1 ounce per wine and 2 ounces per beer.
In addition, package stores may offer to their patrons at in-store tastings the food items which they are allowed to sell and are offering for sale at their stores. Therefore, as long as a package store offers the food items for sale on its premises, a package store may now offer the following during tastings: cheese, crackers, olives, nonalcoholic beverages and complementary fresh fruits used in the preparation of mixed alcoholic beverages.
Other planning tips to make things go smoothly:
Consider placing the cheeses, crackers and other items available for sale near your tastings area to encourage sales.
Have adequate staff on hand to explain the nuances of the wines and alcoholic liquor being sampled and make sure that staff is prepared and well-versed on what is being offered.
One of the better tastings I observed focused on Italian wines. The store had an educational video playing that showcased the region of Italy from which the wines originated. In addition, an on-site wine representative and chef were on hand to talk about the food (cheese) and wine pairings. The presentation was well-received and kept the patrons engaged, most importantly, in the store. Remember, the longer you can keep a customer in the store, the greater likelihood you have of making a sale. And to the main point, the tasting was also 100% in compliance.
And a reminder: Package stores must be closed on Thanksgiving Day and on Christmas Day. What kind of a former "regulator" would I be if I didn't give a cautionary tale?
A few years ago, we had a case in which a Hartford-area package store was open for business on Thanksgiving Day. As you can imagine, business was brisk. A competitor package store owner, on his way to a Thanksgiving Day high school football game with his family, saw the store open and filed a complaint with Liquor Control. The store's liquor permit was ultimately suspended and the civil penalty fine imposed negated any profit made by the store that day. Don't skirt the rules.
When tastings are conducted properly and consistent with existing statutory/regulatory authority, they will go a long way toward providing a safe and enjoyable — and, hopefully, profitable — atmosphere for your customers and employees.
John J. Suchy is principal manager of The JJS Consulting Group, LLC, providing liquor permitting services, training and advice on proposed legislative and regulatory matters in Connecticut. He was the Director of the Connecticut Liquor Control Division for 19 years from October 2002 until his retirement in September 2021. Prior to that, he was a Connecticut law enforcement officer in the City of Norwalk from 1975 to 2002, retiring as a police captain.