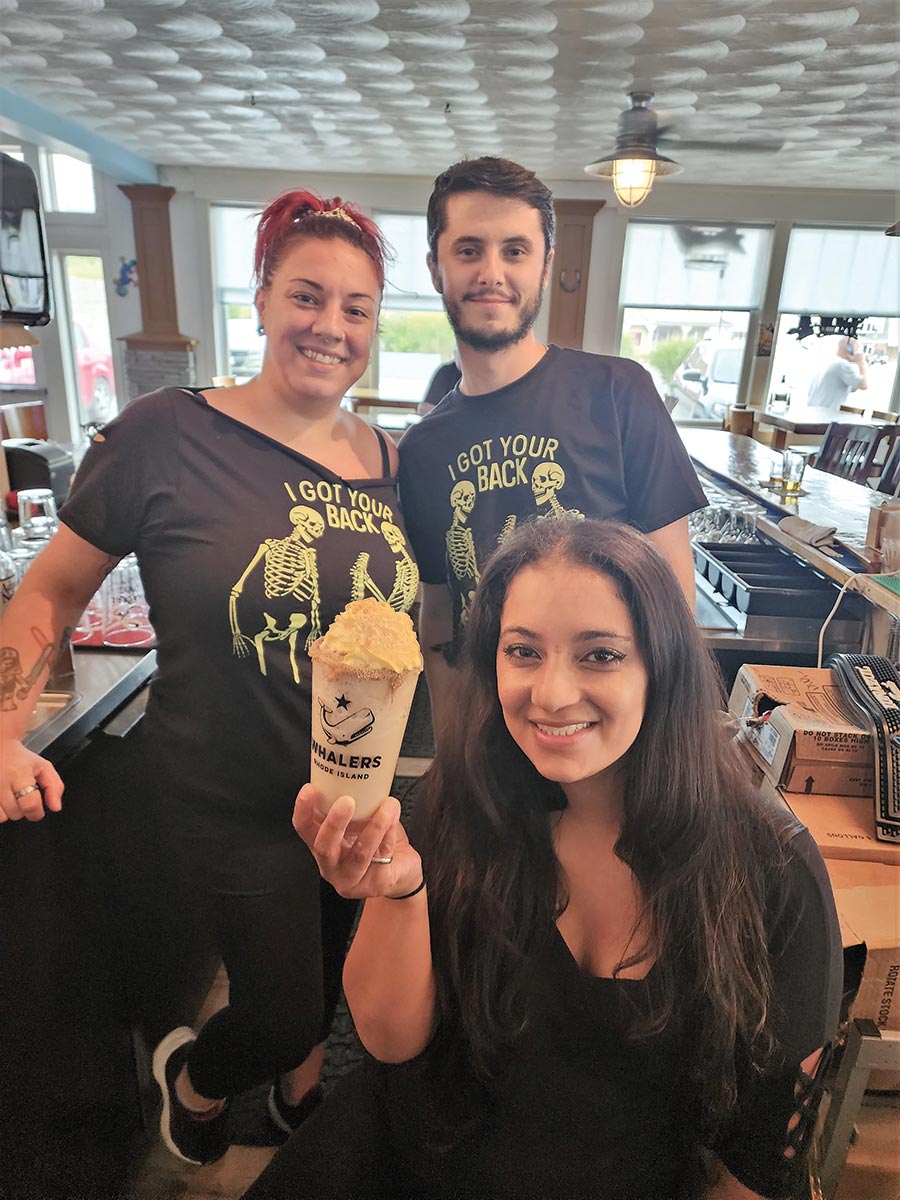 Mykono Pub
59 Aquidneck Ave
Middletown, RI
Middletown's Mykono Pub, named after the Greek island Mykonos, is a welcoming neighborhood gathering spot offering Greek and American dishes. Approaching its one-year anniversary in April 2023, the venue serves up community works with its many tastes, hosting fundraisers and events with local groups. The menu features classics such as gyros, pork or chicken souvlaki, moussaka, pastichio and more, alongside offering Greek and Rhode Island-made beers and wines among its imported and domestic selections. It is Mykono Pub's curated cocktail menus, which offer creative spins on their own signature drinks, that draw guests in as they change with the seasons. For fall, the bar team led by Bar Manager Christina Sturm switched up selections with new entrants such as its Pumpkin Spice Martini, Fire & Spice Margarita, Fallin' Apple Old Fashioned or its Fire Cider, made with Fireball Hot Apple Cider served with a caramel and cinnamon sugar rim, ready to warm up new and returning guests.
Cocktail: Pumpkin Spice Mudslide
Ingredients:
» 2 oz. Copa de Oro Coffee Liqueur
» 2 oz. Crop Organic Spiced Pumpkin Vodka
» 2 oz. O'Mara's Country Cream Liqueur
» ½ tsp. pumpkin spice
» Garnish: maple cinnamon sugar, caramel and pumpkin whipped cream
Method: Blend all ingredients in a blender with ice. Serve in a pint glass with a caramel cinnamon sugar rim and topped with pumpkin whipped cream.
"Our fall drink menu was designed with our First Annual Harvest Fundraiser for parent-teacher groups in Middletown on Oct. 23, that will feature free fall family photos, thanks to Redbone Events. We wanted to introduce some fall drinks while still holding on to the summer cocktails we all love," General Manager Melody Mulcahey said. "Heading into fall, we feature live music on Wednesdays, Trivia Thursdays and karaoke both weekend nights, along with lots of great beer and drink specials for football. We're halfway through our first season and we look forward to growing our business."