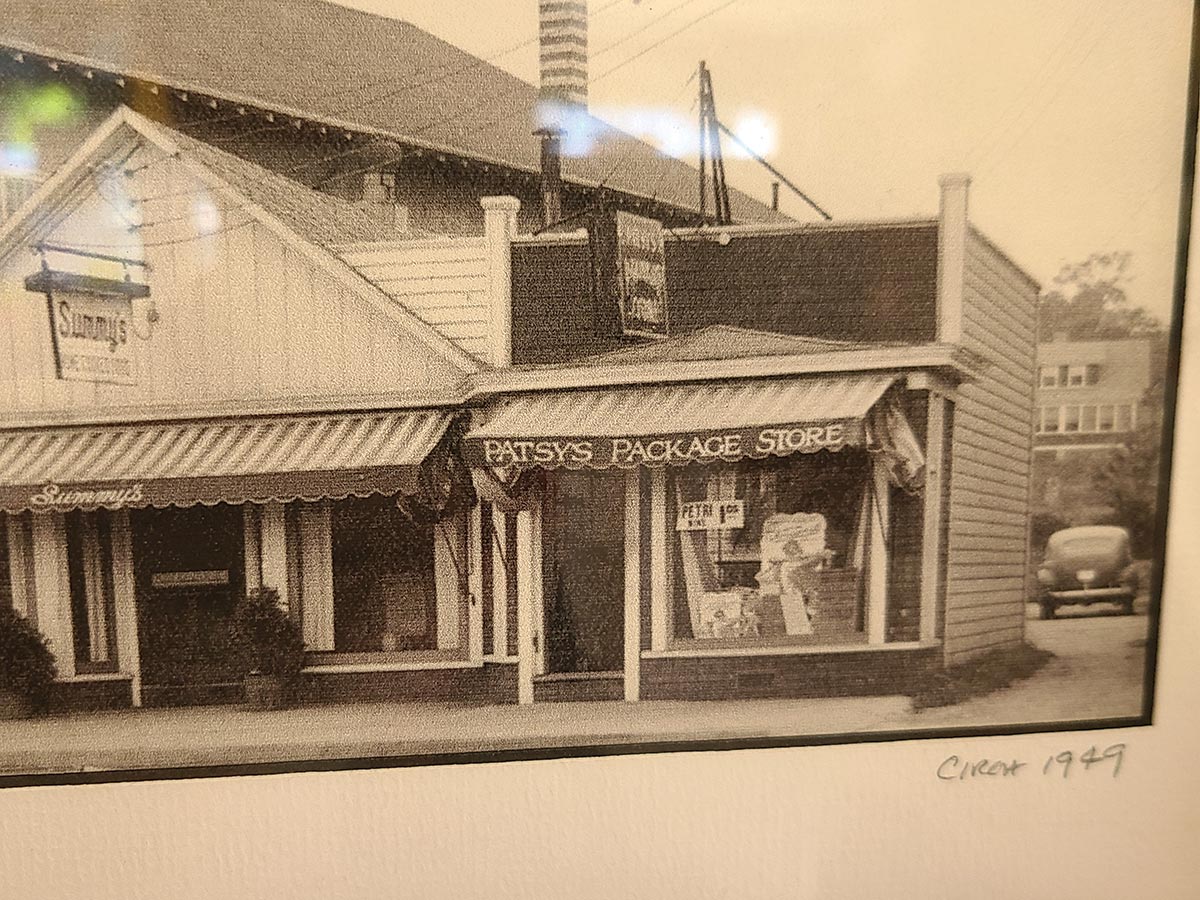 Liberty Wine & Spirits
520 High Street
Wakefield, RI
Square footage: 1,200
Years in operation: 1 under current ownership
By Sara Capozzi
Joe Paglia had spent the majority of his career in the restaurant business when he decided to purchase the historic package store Patsy's on High Street in 2019, which has been in operation since 1934. He said owning a package store had been a family dream for some time.
"Back when my dad was alive, he actually tried to get a liquor store in Narragansett, back in the '80s, but someone else got it. It's kind of hard to get a license, so I always wanted a liquor store. Finally, in 2019, we had the opportunity and we jumped at it immediately."
Patsy's, reborn as Liberty Wine & Spirits, became the reality. "It was something else to get into," Joe said of purchasing the store with his business partner and brother, John Paglia.
A lifelong Narragansett resident, Paglia has also owned the Italian restaurant, Arturo Joe's, for 24 years. Paglia began working at restaurants in high school and college, graduating from Johnson & Wales with a business degree. He opened Arturo Joe's in Narragansett in 1996 at the age of 29.
"I guess you could say the liquor store would kind of be my retirement – it's a little bit easier than the restaurant business. Not to say that the liquor store is easy, but compared to the restaurant, it's a vacation."
Owned originally by Pasquale Dinonsie who ran it as a "dry goods store" in the early 1900s, Patsy's had been run as a package store by the Dinonsie family since 1934. The Paglias, who bought the store from Dinonsie's grandson, Gary, are just the second owners of the store in its 86-year history. The package store is adjacent to Patsy's Hall, a former theater and community space.
Liberty Wine & Spirits is "a typical neighborhood store," Joe said, selling a mix of brands, with domestic varieties of beer top sellers, along with craft selections such as locals Captain's Daughter from Grey Sail Brewing, Rise from Whaler's Brewing Company and brews from Newport Craft Brewing & Distilling Co. Canned craft cocktails such as Sons of Liberty Spirits Co.'s Loyal Lemonade also sell well.
When Paglia first purchased Patsy's, the interior layout was still set up in the manner of a package store of its earlier origins, with a wraparound counter, behind which customers would request items. Paglia took out the counter and added shelving that allowed him to display more inventory. "The neighborhood embraced that a lot," he said. "Our biggest challenge is space. We still use the old-school cooler doors. So, when you want a six-pack of your favorite beer, we get it for you. It has that personal touch that we add and kind of that old school touch that [former owner] Gary had."
Joe said he has tripled the number of products available in the past year of ownership, noting he sells more wine now than when they first opened. "We appeal to a larger audience now," he said. "I've got a pretty extensive wine list at my restaurant, so I knew what sold and just carried it over into the store."
To adapt to COVID-19-era restrictions, Paglia has installed plexiglass barriers in the checkout area. Hand sanitizer is available and staff wear masks. Curbside pickup is offered and the store delivers to some of its older clientele. "We can't deliver too much because we don't want to put our staff at risk," he said.
In the next year, the team has plans to move the store a quarter of a mile down the road, into the building that most recently housed Liberty Rentals. The new location triples the square footage. John will be building the interior of the store and installing new coolers, quadrupling the cooler space.
"The SKUs will double," Joe said. "It's exciting. It's a new beginning." A full basement with plenty of room for inventory and its own parking lot complete the upgrade.