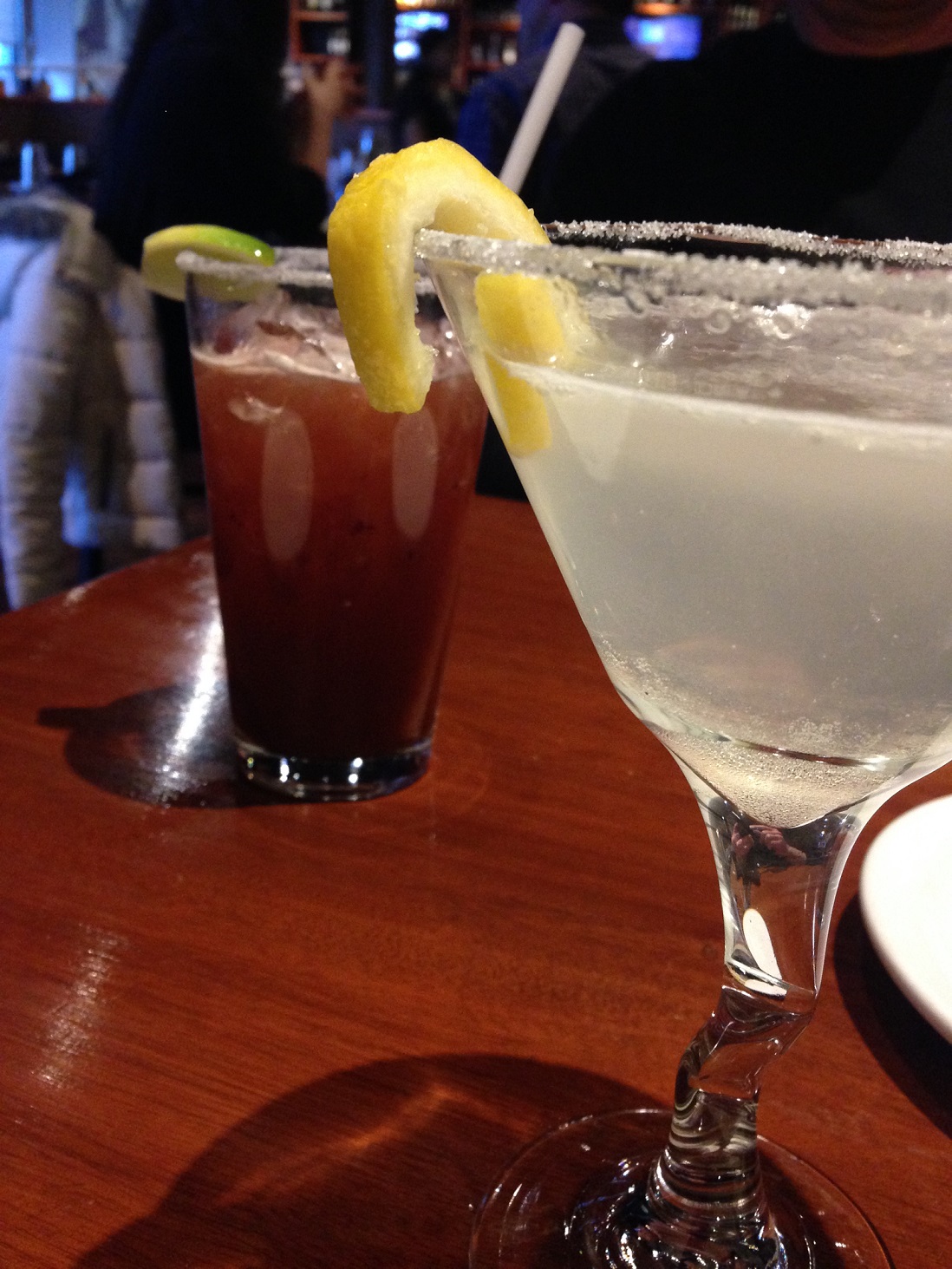 Low-alcohol Gains, Sparklers Shine and Craft Liqueurs Take Flight
Local Experts Weigh-In on 2017 Trends
By Lauren Daley
It's time to look ahead to what's coming up for the beverage industry in 2017. The past few years have seen waves of growth in craft brews, rosé wines, classic cocktails and the farm-to-bottle movement. We asked a handful of local industry professionals to look into their crystal balls and forecast what trends will emerge, pick up, or slow down in Rhode Island. Here are their expectations.
Certified Sommelier and Wine Director at The Coast Guard House in Narragansett, Elisa Wybraniec expects '17 to be a year of sparklers. "Sparkling wine sales in the U.S. have been growing for the past three years, with Prosecco leading the charge. Globally, sparkling wine sales are expected to grow at seven percent plus between now and 2019," said Wybraniec.
"The growth in sparkling wine seems to have evoked a spirited herd of new selections to the U.S. market. One would have been hard pressed to find a Franciacorta, Cremant, Tasmania Rosé, German Sekt or British bubbly in restaurants five years ago … When it comes to style, the door is wide open: red, white and rosé; from fruity Prosecco, fresh, clean Cremant, elegant Blanc de Blancs, toasty Champagne, charcuterie's friend Lambrusco, sweet style Moscato and domestic options that range from sweet stone fruit notes to toasted brioche, ensuring there is a bubble for everyone," said Wybraniec.
Edward Korry, Department Chairman of Dining and Beverage Services at the Center for Culinary Excellence at Johnson & Wales University's College of Culinary Arts, also thinks the local and sustainable trend will continue. Rhode Island "wineries are gaining traction, making better wines and have been joined by more producers doing interesting garagiste, small-production types of wine, beer and spirits — and more are on the way," Korry said. He also predicts a "greater interest in the 'natural wine' movement," that the rosé craze will continue, and that 2017 will bring "more amaros, bitters and digestivos being served both on their own and [in] cocktails."
Katrina M. Herold, Associate Professor at the College of Culinary Arts at Johnson & Wales University, expects the low-alcohol wine and beer trend to continue. "I read an interesting article recently about how Millennials are consuming less [high ABV beverages] as they experience their social interactions less in nightclub settings and more in restaurants … I think we are going to see more use of fortified wines and beer as a base in cocktails."
Frank Martucci, General Manager of Beverage Operations at Twin River Casino, President of the United States Bartenders Guild (USBG) Charity Foundation and USBG 2017 National Treasurer, also predicts low-alcohol trends will continue to grow; amaros and sherry will continue to rise in profile; and Spain's gin explosion will be reflected here at home. He also believes the industry will see a "trend toward personal health and well-being amongst beverage peers. In hospitality, we work in environments that are physically, mentally and emotionally demanding. I believe will we continue to see an increased awareness of [beverage] peers and beverage companies looking to create programs" to support that.
Jen Davis, 2017 USBG Rhode Island Chapter President and Bartender at The Eddy in Providence, expects the locavore trend to continue. "Local beverages are definitely on the forefront … We have always had a presence of local beer with … Revival, Trinity and Newport Storm. However, this past year we have seen an explosion of brand new breweries popping up all over the state. The juice these guys are producing is incredible." Local spirits and liqueurs will also continue to grow, she predicts. "We have great distillers and importers bringing new and exciting [spirits.]"
Jonathan Feiler, Director of Food & Beverage at Ocean House in Watch Hill, said both he and Wine Director PJ Alexander predict Cabernet Francs will be big in '17. "Many of our guests are learning that Cabernet Franc is a very versatile grape," Feiler said. "With local producers such as Jonathan Edwards and California producers such as Viader making great, yet different, examples of the grape, one can find a wine to go with a variety of foods. Many of our guests are asking for the grape by name and searching them out when they are in retail shops and other restaurants."
Feiler and Alexander predict a rise in tequila and Scotch, too. "Over the summer and into the fall, we've noticed many of our guests substituting tequila for vodka and rum in many of their favorite drinks," said Feiler. "They're looking for great quality tequilas to enjoy with soda, bitter lemon soda, grapefruit juice and on its own over ice."
As for Scotch, "Many of our bourbon drinkers have switched to Scotch," he notes. "This trend will go forward into 2017. Many of our guests are finding that Scotch is more complex [and] can give them a new experience each time. We have many of our corporate groups asking us for Scotch seminars for their guests, and … those guests are buying more Scotch than any other spirit for personal consumption at home."
Jonathan Pogash, "The Cocktail Guru" and Regional Vice President of the USBG, "Cocktails that are quicker and easier to execute at busy bars and restaurants will continue to surge. The idea is that customers are not interested in waiting too long for good quality cocktails. Minimizing ingredients is key, as well as setting up your bar stations for maximum efficiency. I see more and more bartenders actually designing bars, because there is nothing better than a bar designed by someone who has actually worked behind bars. Barrel-aged cocktails and cocktails on tap are an emerging trend."
Pogash also says more natural [cocktails] coming onto the market nowadays. It's all about efficiency for home cocktail-making, while still utilizing mixers that don't include artificial sweeteners, colors, or other unnatural ingredients."
"In 2017, spirits will see an even more intense focus on barrel-aging," predicts Renée B. Allen, Founder and Director of the Wine Institute of New England. "Special bottlings of traditionally aged spirits, such as whisky, will be cocooned in every type of cooperage out there, from cognac to cabernet barrels. Using traditional barrels and then a second style of barrel for 'finishing' will become more common," she said.
"Secondly, spirits that are not typically aged — such as vodka and gin — may find themselves spending time in oak for flavor, color or just the novelty of it," Allen said. She also predicts an increased interest in liqueurs, especially amaro, and that the "craft liqueur movement will expand to include ever more creative components, including locally foraged botanicals. Infusions will also get more creative — if you can stick it in a jar, you can use it to infuse." Lastly, she expects a trend of Eastern-themed cocktails made with tea bases and Asian spirits, such as shŌchŪ and baijiu.
As for wines? "We'll see more single varietal wines, highlighting grapes we've never heard of, from some of the hundreds of indigenous grapes in Old World countries," Allen said. She also predicts that the trend of "healthy," low-calorie, low-alcohol wine will continue — and possibly that colored wines, like blue, will hit the shelves, "followed by the entire rainbow of possibilities," she said. "Sparkling wines will continue to gain ground … look for England to become a more significant performer when it comes to bubble ballet."