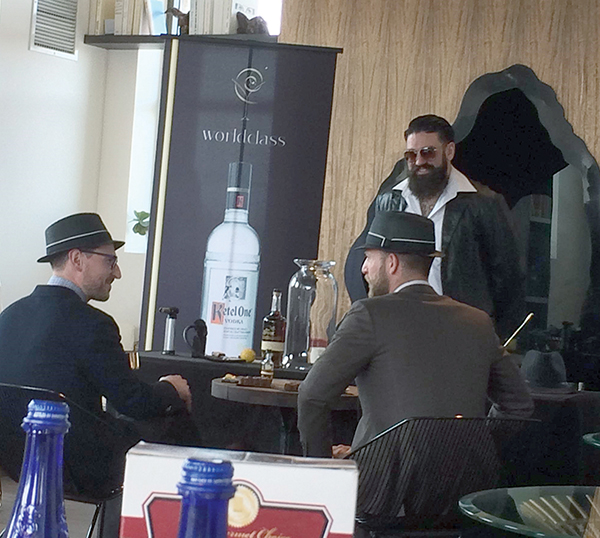 Local bar talent joined the regional United States Bartenders' Guild participation in the annual competitions for Diageo World Class, which identifies the country's "most talented mixologist." The U.S. winner moves on to the world's largest international cocktail competition at the global level. World Class remains the largest international cocktail education program and fosters a community of bartending talent that continues to elevate the art of the cocktail across the world.
Dimitrios Zahariadis, Founder/President USBG CT, presenting during "Lights, Camera, Action" at the Northeast Regionals in Philadelphia. The regionals were also part of the annual USBG Northeast Conference.
Andy Seymour and Sean Kenyon of Liquid Productions, a company based in Ridgefield, Conn., produce all of the U.S. World Class events. Connecticut bartenders Christian Hurtado of Mezón and Neat, and Jaime Johel of Vesta assisted at the Northeast Regional.
Jason Snopkoski, attaché at Mezón, Danbury ready for his "Lights, Camera, Action" round at the Southwest Regionals in Denver, where he currently resides.