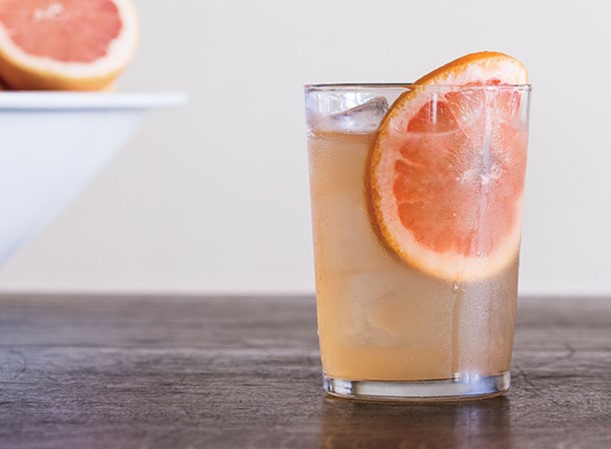 Rising Demand For Low/No–Alcohol Has The Industry Paying Attention
By Jeff Siegel
---
Free Rein, the restaurant in the St. John Hotel on Chicago's ritzy Michigan Avenue, attracts an eclectic mix of tourists and locals, and especially 20- and 30-somethings. So what's the one thing each group has in common?
Each scans the restaurant's website for its low-alcohol offerings: mocktails, reduced-alcohol beer and wine, and so forth, says George Barrett, Free Rein's Beverage Manager. It's not unusual, he says, for a group of six or eight to come in specifically because the restaurant offers non-alcoholic beverages; a cocktail for a couple of people, maybe a glass of wine for wine or two others, some mocktails for a couple of more.
"And it's not like this is a new trend," says Barrett. "I've seen it at other places I've worked, as far back as 2007. If a group is going out, and people in that group don't drink, they don't want to go somewhere that the non-drinkers will feel uncomfortable. So restaurants are trying to be more approachable."
Increasingly, younger consumers are looking for low- and no-alcohol alternatives to traditional beer, wine and spirits, whether mocktails (a term many bars are now purposely avoiding), hard seltzers or ready-to-drink products. There are many reasons for this, including a generational awareness of the health risks of drinking, as well as marketing aimed specifically at these age groups.
And if it's not a trend yet, like rosé is or craft beer was, it may get to be one. One international consultancy forecast significant growth through 2023 for low- and no-alcohol beer, wine and mixed drinks.
"There seems to be almost an obsession for lower-alcohol products," says Bryan Criswell, Wine Director for 21st Amendment, with 18 retail locations in the Indianapolis, Indiana, area, and especially hard seltzers and RTDs. "I don't necessarily get it, but younger consumers see something there that they appreciate, even if many others don't."
Cutting the ABV 
How noticeable has the lower alcohol movement been among younger consumers? It's even showing up in craft beer, which not so long ago was reaching mid-double digit alcohol levels.
"There is a lot of talk and momentum towards low and non-alcohol beer in the U.S. right now but it's not a broad trend—yet," says Julia Herz, the Brewers Association craft beer program director in Boulder,  Colorado. "We're seeing many craft breweries investing in beers that deliver flavor beyond what one would expect from non-alcohol or lower alcohol beers."
In this, the numbers bear Herz out. Even kombucha, about as trendy as any drink trend over the past decade, has only a .02% market share, according to a Nielsen study from the end of 2018. But on-premise sales for cider grew 8% in 2018, while hard seltzer sales increased an astonishing 165%. Yes, these were each from a small base, but considering how flat, measured in volume, that the overall beer and wine markets were in 2018, even the 8% is significant.
"I just don't think you can overestimate what's going on here," says Rory Brown, an instructor at the Culinary Institute of American in Hyde Park, NY, who runs the front of the house at the school's Bocuse restaurant. "Both lower-alcohol and non-alcohol drinks are so popular with younger diners that they're almost being demanded. And this has been going on for two years. You've got to have more flexibility in your beverage program."
Which is the kind of anecdotal evidence that makes the conclusions in two studies from IWSR, the international drinks consultancy,  seem much less surprising. In its 2019 overview, the group found that one-third of 21- to 24-year olds and 35- to 44-year-olds say they drink low- or non-alcoholic two or three times a week; the percentage is about one-quarter for the 25-to-34 group. That compares to a sparse 11% for the youngest Baby Boomers.
And in their report looking at 2018 alcohol consumption, IWSR found "Low- and no-alcohol brands are showing significant growth in key markets as consumers increasingly seek better-for-you products, and explore ways to reduce their alcohol intake." Growth of no-alcohol wine is forecast at 13.5%, with low-alcohol wine at 5.6%.
It's no wonder that an executive from Diageo, one of the biggest liquor companies in the world, said last fall that low- and no-alcohol alternatives would continue to grow, calling it the number one trend in the beverage alcohol business.
Looking for reasons 

Why is this happening? The retailers, restaurateurs, and analysts interviewed for this article cited three reasons:
Lifestyle.  Younger consumers don't eat and drink the same way their parents and grandparents do, says Brown. One key to this is the popularity of small plates, especially with younger demographics. And low and non-alcoholic especially by the glass, are the drinks equivalent of small plates. In addition, he says, the differing flavor profiles inherent in small plates pair better with the different flavor profiles in things like mocktails. In this, says Criswell, he sees younger customers buying hard seltzers and ciders as a reward after working out; they are lighter and less filling than a beer.
Health education. Gen Xers and Millennials are the first age groups to grow up understanding two things—that too much sugar is a health risk, and that too much alcohol can kill you. Contrast that with their parents and grandparents, who grew up watching commercials for sugary breakfast cereals, and when over-consuming was treated by some as a rite of passage. "Older customers may not care about getting a hangover," says Ryan Russell, a bartender at Free Rein. "But a lot of younger customers don't want to devote the recovery time, because they have other things to do."
Not their parents' drink. Overlooked in a lot of analysis about younger consumer drinking habits is that young adults don't like to do what their parents did. The Baby Boomers, who embraced wine, may well have been reacting against their parents' enthusiasm for spirits. So, could that be the reason for the Millennials' lack of interest in wine? "I think in a lot of ways it's about democratizing what we drink," says Brown. "Why would someone want to go to all that trouble to learn about wine when they can enjoy something else more easily, and that tastes better to them?"