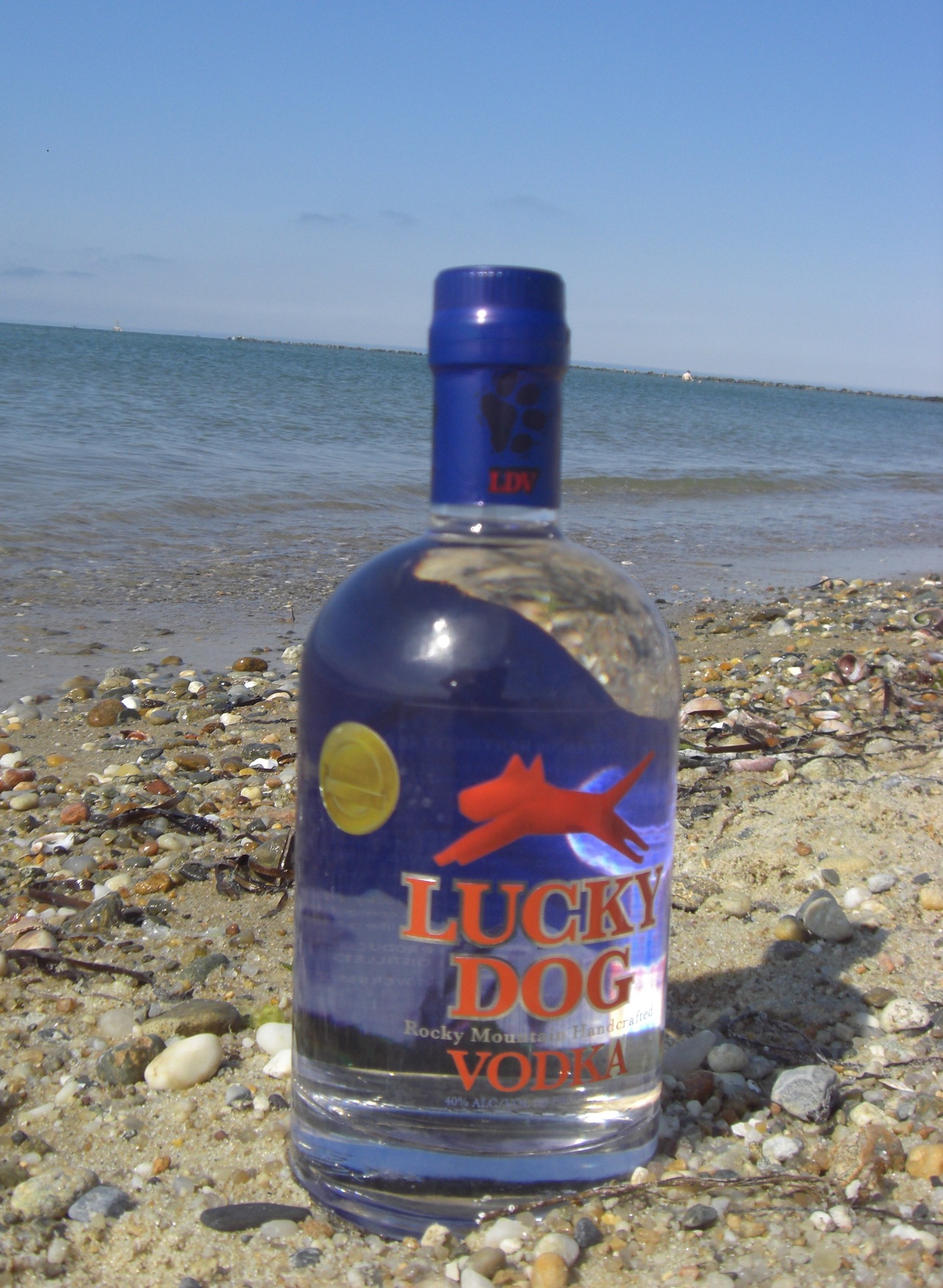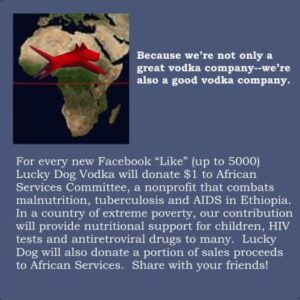 African Services Committee, a nonprofit based in Harlem that combats malnutrition, tuberculosis and AIDS in New York City and Ethiopia now benefits from an unusual Nantucket, Massachusetts initiative. Lucky Dog Vodka Inc., the Nantucket based hand-crafted vodka company, will contribute one dollar for every "Like" on Lucky Dog's Facebook page up to 5,000. Lucky Dog Vodka will also donate an ongoing portion of its sales.
"Lucky Dog is not only a great vodka; we're also a good vodka company," said Greg Nichols, Nantucket resident and Lucky Dog Vodka Founder and President who is also a former member of the U.S. National Freestyle Ski Team. Nichols traveled to Ethiopia last year and observed the work of African Services firsthand. "In a country where three quarters of the population survive on less than $1 per day, our contribution to African Services Committee will provide nutritional support for children, and HIV tests and antiretroviral drugs to many."
Lucky Dog Vodka launched in New England in May 2012 and is available in Rhode Island via Horizon Beverage Group.