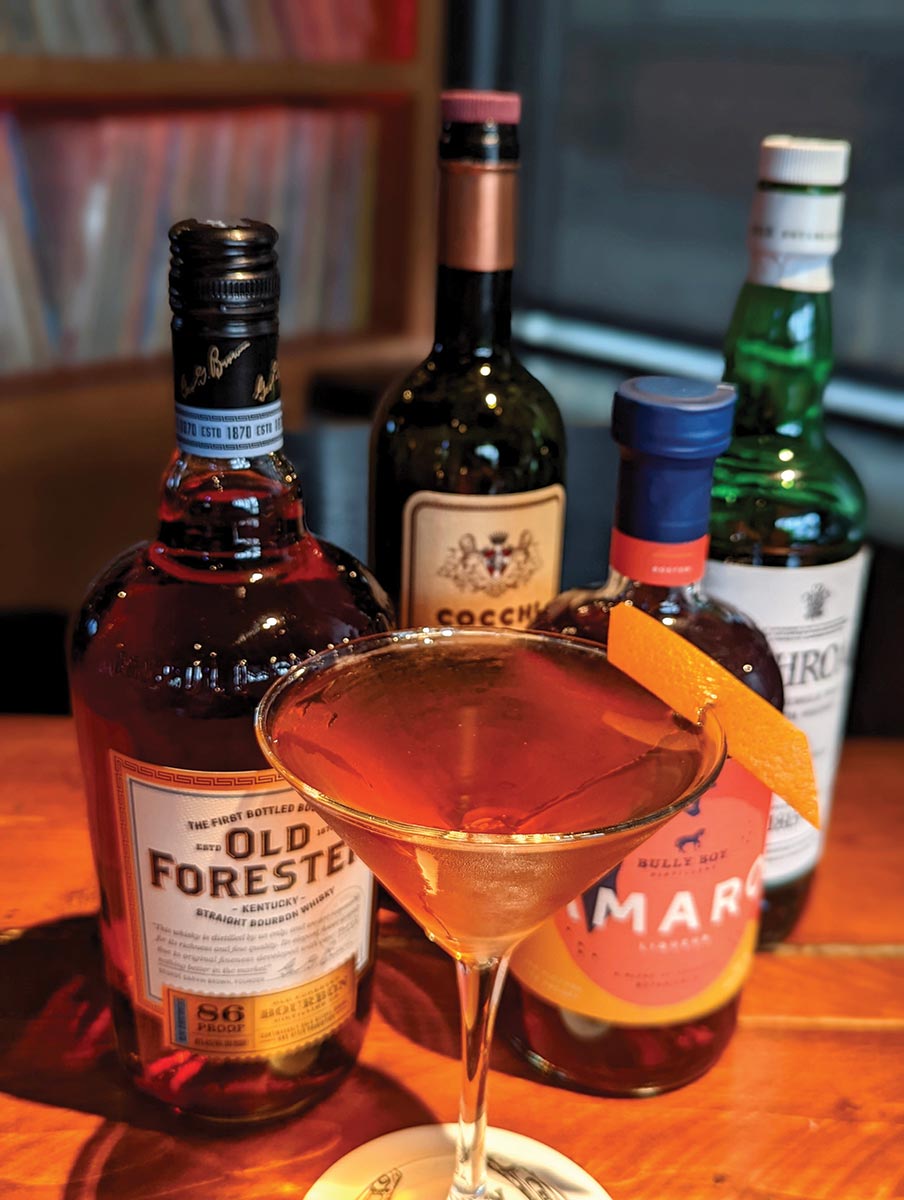 Lucky Enough Eat & Drink
1492 Westminster Street
Providence, RI
The team who founded Lucky Enough Eat & Drink conjured up a retro-cool neighborhood bar with two veteran beverage pros at the helm: longtime acclaimed area bartender and beverage director (and comedian) Vito Lantz and wine, spirits and on-premise sales expert Art Chamberland. While Lucky Enough is located in a new building, the team calls it "the oldest new bar in Providence" as it evokes a hangout spot that was cool even before you were legal. The warm, inviting venue offers food and live entertainment and a large patio with 9-foot-tall open-air windows in warmer weather is anchored by a horseshoe bar with horseshoe beer tap handles. A collection of vinyl records and a turntable, which guests are invited play their own records on, awaits. The bar was built by Chamberland out of reclaimed wood from a barn in Johnston, as were its repurposed wood tables. Lantz, long known in Providence for his creative bar skills and often hilarious cocktail drink names and menus, takes the craft seriously by offering delicious tastes for seasonal and signature offerings, as well as the traditional beer-and-shot and bygone-era vibes that the Lucky Enough team carefully re-created.
Bartender: Priscilla Benkhart
Cocktail: Party Every Day
Ingredients:
» 2 oz. Old Forester Bourbon
» 1 oz. Bully Boy Amaro
» 5 oz. Cocchi Vermouth di Torino
» .25 oz. Laphroaig 10 Year Old Islay Single Malt Scotch Whisky
» Garnish: orange zest
Method: Add all ingredients to a mixing glass with ice and stir. Strain into a martini glass and garnish with orange zest.
"Party Every Day is a riff on a Manhattan, with a little more complexity. The amaro adds bitterness and width, while the small amount of Islay Scotch gives it a hint of smoke and viscosity," said Vito Lantz, Co-owner, Lucky Enough Eat & Drink. "It can be enjoyed year-round, but I find it tastes best the darker it is outside. This is a drink that makes all of your stories better, without being married to the facts."