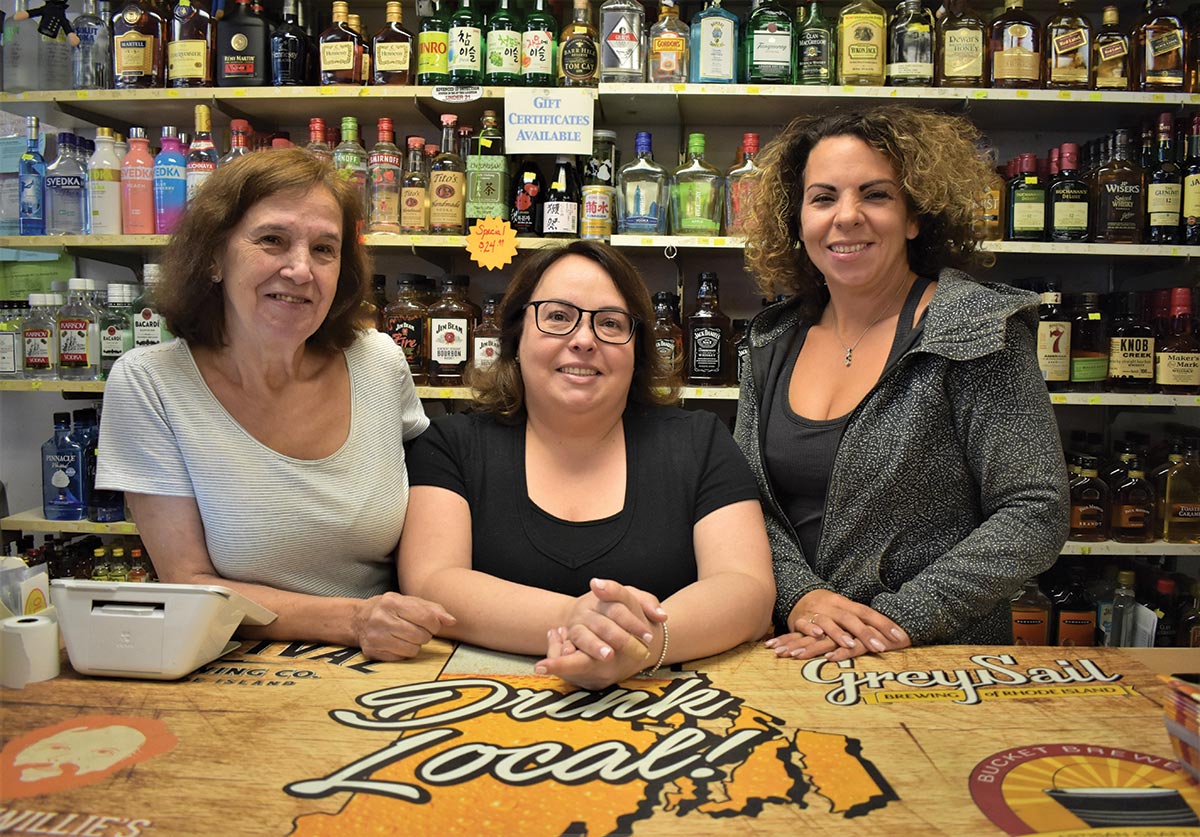 Madeira Liquors
174 Ives Street #101
Providence, RI
Square footage: 2,000
Years in operation: 26
By Sara Capozzi
Madeira Liquors is a family-owned, neighborhood store in the Fox Point section of Providence with an international feel.
The East Side shop contains a wide variety of beer, wine and spirits within its walls. It is most well-known for its broad selection of Portuguese wines, fortified wines such as ports and Madeiras, and Portuguese liqueurs such as poncha, the signature drink of Madeira Island, an affinity which stems from the family's roots. The store founders, Justina and Jose Ascencao, immigrated from the north Atlantic archipelago decades ago.
When Justina was laid off from her factory job, the couple decided to fulfill their longtime dream of owning their own business. They saw that a liquor license was for sale in the area and bought the store in 1992. José, who's retired now, helps out around the shop sometimes, but mom Justina is "the big cheese," said Diane Ascencao, who co-manages the shop with sister Leslie Reynolds.
The store's inventory also reflects its international clientele, said Diane, due to its proximity to Brown University and the Rhode Island School of Design (RISD).
"It's a neighborhood store, and then when the students come in, it becomes more international," she said. "I get IDs from all over the country, all over the world. I don't think there's a state we haven't seen an ID from, a country that we haven't seen a passport from." Faculty and staff also make up a good part of the client base at Madeira.
The Madeira team keeps a list on the counter and welcomes customers to fill it out to request items they would like to see in stock, which due to the influx of university students each fall, has led the store to carry a variety of products from all over the world. That "list on the counter" was a tradition started by Justina when Madeira first opened for business.
"What does the customer want? That's always been our philosophy … what the customer wants is what we want to carry," said Diane. Madeira Liquors carries a wide selection of beer, wine and spirits, including a "good selection of rosés and craft beer," which both continue to be popular, along with ciders and hard seltzers.
Besides its broad inventory, other perks for customers include craft beer close-outs and delivery service across the East Side of Providence. The friendly, family atmosphere makes customers comfortable enough to shop with their children and pets in tow, said Diane.
"It's fun," she said, describing her work at Madeira Liquors. "It's a lot of work, but we do well. I enjoy the people and our customers. We get to know a lot of people pretty well. We get a lot
of regulars."