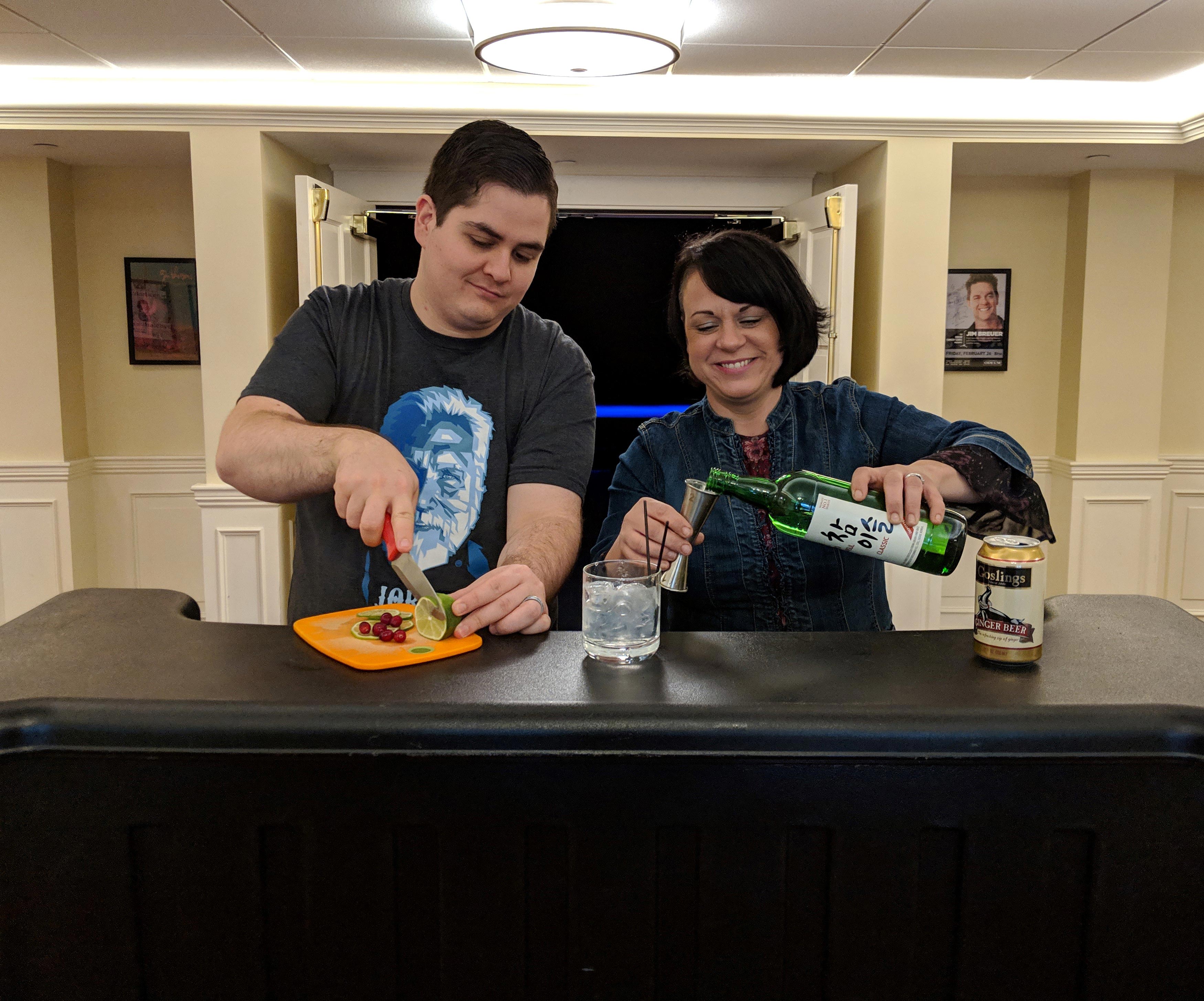 Greenwich Odeum
59 Main Street
East Greenwich, RI
Located in a restored vaudeville theater built in 1926, the Greenwich Odeum is a modern-day music venue in downtown East Greenwich, run day-to-day by volunteers. Regularly hosting a wide range of live music, comedy acts and screenings of classic films, the 410-seat theater offers typical concessions along with a full bar. On any given night, guests can expect to find a curated selection of local beers and themed cocktails created for each show.
Bar Manager: Molly Mullen
Recipe By: Kate Goldman, Bartender, Greenwich Odeum
Cocktail: Main Street Mule
Ingredients
» 4 oz. Jinro Soju
» 1 oz. Rose's Sweetened Lime Juice
» 1 oz. Gosling's Ginger Beer
» Optional garnish: cranberries, crystallized ginger
Method: Build in a 12 oz. glass. Lightly stir with straw and garnish with lime. If you're feeling festive, add some cranberries and crystallized ginger.
Bartender Kate Goldman's creation, the Main Street Mule, employs the unexpected spirit Soju. "Soju is a great liquor that has a slightly lower alcohol content and a smooth, light taste that pairs well with many juices," said Bar Manager Molly Mullen. "We regularly use it in our featured cocktails because of its versatility. This cocktail is a twist on the Moscow Mule, and we find that the ginger provides just the right spice for a great seasonal beverage."