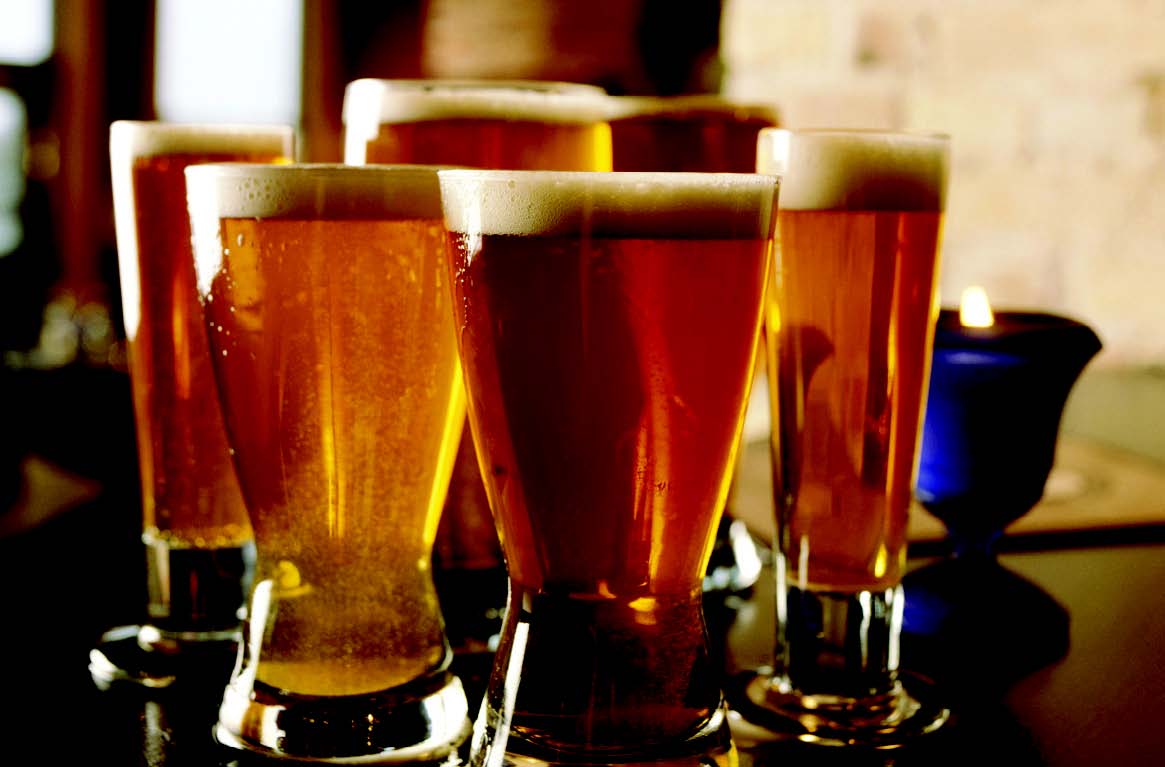 By Jack Kenny
Surely you get requests for the beers of Belgium. Yes, Stella Artois and Palm are Belgian, but I refer to the hundreds of other Belgian beers, the masterpieces. If your on-premise establishment has a well-rounded beer list, you might offer a some Belgian ales. If your package store has the space, then you probably have a dozen or more different Belgians.
Here in the U.S. we are proud of our craft beer industry, which began in 1979. In Belgium, specialty beers have been brewed for centuries. Distinctive styles have emerged from this small country in northwest Europe. You can find many books about Belgian beers, but here is a brief outline of the prominent Belgian ale styles, which I hope can provide some direction when a customer enquires about the contents of that large cork-finished bottle.
Saison/farmhouse ales
Saison, French for season, is the name given to low-strength ales brewed in farmhouses throughout Belgium's southern region of Wallonia and adjacent northeastern France. They are fruity in the nose and palate with low to moderate hop presence, with dryness and a touch of acidity on the finish. Examples: Saison DuPont, Ommegang Hennepin.
Trappist ales (and abbey ales)
Six Trappist monasteries in Belgium produce from one to three beer styles each, though not all are available in the U.S. Chimay is probably the best known. Trappist beers range in style from tripels to dubbels, as well as Belgian pale ales. Abbey beers, also produced in a range of styles, are from commercial brewers who brew similar styles under the name of a defunct abbey.
Tripel
This style is stronger than a Belgian pale ale (e.g., Duvel), usually 8-10%. It is golden in color and fermented with a type of Belgian yeast that produces esters of banana and clove. The sweetness in a tripel, as well as its dubbel and quad siblings, comes from candi sugar, which is used to increase the strength both in brewing and during bottle fermentation. Examples are Westmalle Tripel (a Trappist ale considered to be the original tripel) and La Fin du Monde, from Unibroue in Canada.
Dubbel
The dubbel style is sweet and strong, like the tripel, but dark and with lower abv. This is a complex beer that can offer up hints of chocolate in the nose and dark fruit in the mouth. Examples are Affligem Dubbel and Allagash Dubbel from Maine.
Quadrupel or Belgian strong ale
These are the big dark beers with high alcohol, up to 11%. Without further comment, the Beer Judge Certification Program (bjcp.org) describes these as "Complex, rich, smooth and dangerous." Try Rochefort 10, St. Bernardus Abt 12, or Chimay Grande Reserve
(blue label).
Witbier
Witbier is made with wheat and barley, and usually with spices such as coriander and orange peel. The refreshing, moderate-strength beer was popular for 400 years, only to fade in the 1950s. Pierre Celis of Hoegaarden reintroduced it, and it is now a strong favorite. Other examples: Blanche de Bruges and Hitachino Nest White from Japan.
Sour ales
Make a note: Sour beers are growing in popularity, so stock up. Flanders red ales, dominated by Rodenbach, are aged in giant oak tuns for up to two years, and frequently old and young ales are blended. These have a mild to moderate tartness that is pleasant and refreshing. Sour brown ales also come from the Flanders region. The Petrus family of beers, brewed by Bavik, causes me to salivate just by typing the word Petrus. These remarkable brews are crowned by Petrus Aged Pale, a light-colored, thirst-quenching sour ale that will make you happy on the hottest, muggiest day of summer.
Let us conclude with the lambic family, those wondrous ales to which no brewers yeast was been added. These are fermented by wild yeasts in the Lembeek valley just south of Brussels, which enter the brewery through windows left open on purpose. Also aged, lambic beers often are fruited with cherries, raspberries, apples and peaches. Unfruited lambics, which are almost in a class by themselves, are called gueuze (say "gooze").
Here's hoping that this brief list will assist you in selling Belgian beers.
Jack Kenny has been writing The Beer Column for The Connecticut Beverage Journal since 1995. Write to him at thebeercolumn@gmail.com.