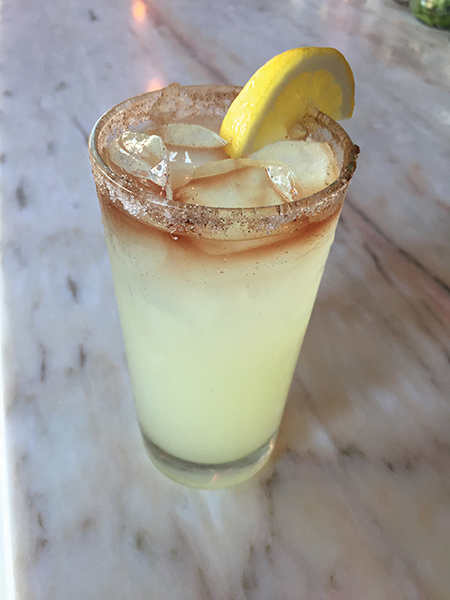 Mama's Boy
19 North Water Street
Norwalk, CT
Southern living comes to southern Connecticut at Mama's Boy. They offer casual, yet refined locally-produced country cuisine with a relaxed atmosphere that is meant for lingering. Their creative cocktails take inspiration from southern flavors.
Bartender: Justine Bassani
Cocktail: Spiced Moonshine Lemonade
Recipe:
Rim the glass of choice with a mix of apple pie spice and sugar
Add ice to the glass
2 ounces infused* corn whisky or moonshine (recipe follows)
Top with lemonade
Drop a dash of bourbon cherry aged bitters on top
*Infusion consists of Tahitian vanilla bean, whole cloves and cinnamon sticks
Bartender and mixologist Bassani said the cocktail is a summertime pick and made "to be sipped on a porch swing." She recently launched a website for her own brand of original cocktail mixers and gift baskets, as well as for custom cocktail recipes at www.JustineBassani.com.