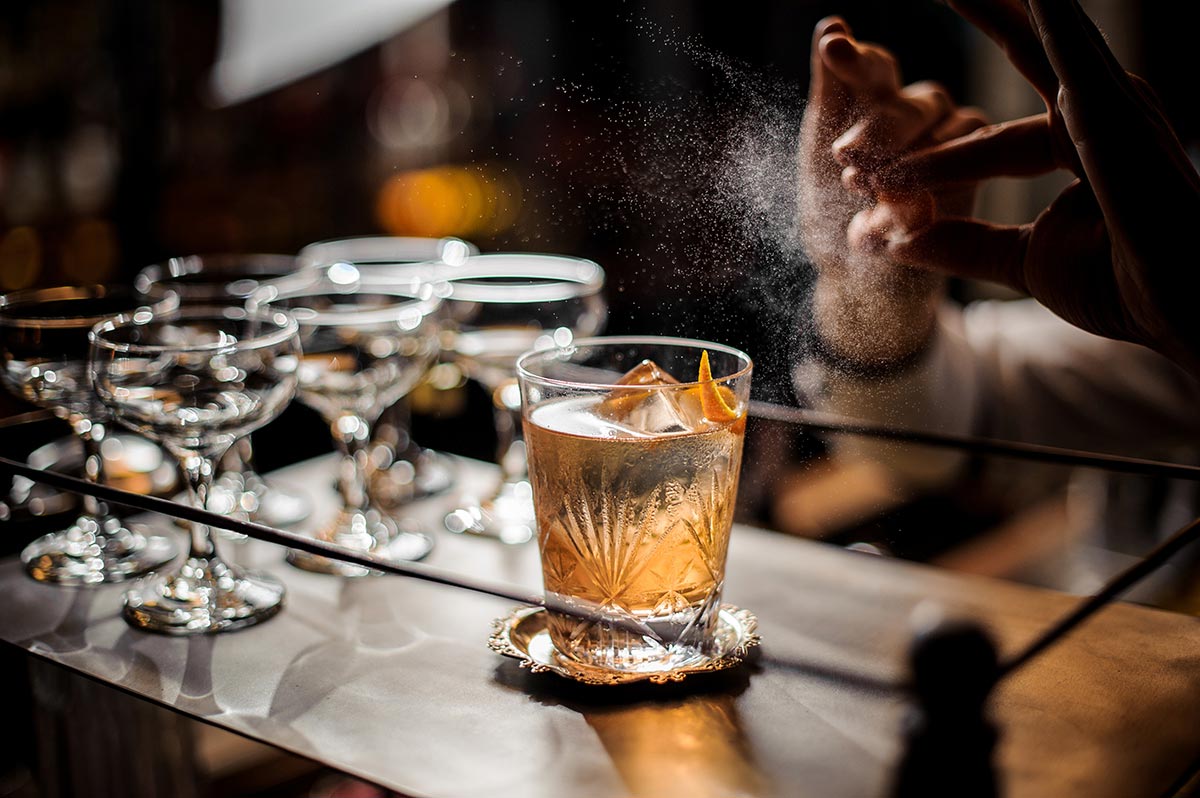 By Jonathan Feiler
Happy New Year! Time for the New Year "New Me" blah blah blah. Many of us and our guests may go dry this January, but where is the fun in that? If you are looking to drop some pounds and offer healthy alternatives on your menus, I suggest cutting the sugar in your wine and cocktails instead.
While sugar is the key ingredient in fermentation and distillation and provides balance to cocktails, it is impossible to stay away from sugar totally. However, it is becoming easier to find many low-sugar or no-sugar-added wines and no- or low-sugar mixer alternatives. It just takes some creativity to start incorporating them into your routine and start seeing positive results.
While sugar is delicious and creates balanced, enjoyable wines and cocktails, it can add a lot of unnecessary calories. The average Brut ("dry") sparkling wine could contain up to 10 grams per liter of sugar, which equals roughly 6 calories. A typical dry (no sugar added) 5-ounce glass of wine could contain up to 100 calories! When it comes to liquor, the caloric intake is much higher; there are 64 calories in 1 ounce of 80-proof vodka—and that is before you start adding sugary mixers.
For those of us in the restaurant business, we get our steps in and can burn those calories quickly, but the average person only walks roughly 3,000 steps per day, which is only burning 120 calories. Not everyone is thinking about calories or dieting when out enjoying wine and cocktails, but we can make small tweaks to our wine lists and drinks to give low-sugar and low-calorie alternatives.
Many of my guests are looking for lower-sugar wines to enjoy with their meals as their desire to keep a healthy lifestyle increases. When I am asked about a low-sugar wine, I first turn to No-Dosage or Brut Nature Champagne and sparkling wines. As we know, fermentation does not happen without some sugar and sparkling wine requires two fermentations, and then depending on its sweetness level, an addition of 3-50-plus grams per liter of sugar could be added. This addition of sugar is called the Dosage.
Brut Nature sparkling wines usually contain 0 grams of sugar but can have up to 3 grams of sugar. There are great No Dosage Champagnes, Cavas, German Sekt, Franciacortas and American Sparkling Wines on the market. There are pros and cons to this style of wine. While No-Dosage is a healthy alternative and believed by many to be the best way to enjoy the true nature of the wine and its terroir, they tend to be higher in acidity and could be considered austere by some. The reduced sugar and high-acid nature of the wine does make it very food-friendly, as it allows for space for the cuisine to shine through.
Not everyone wants to drink wine during their meal and many look to spirits and cocktails as their libation of choice. When making cocktails, the goal is always to strive for balance and sugar is an important component (and is, many times, used as a crutch to round out a cocktail). Offering lower-sugar alternatives can be challenging, but there are many substitutions that can be made. Using mixers, spirits and liqueurs that are already sweetened and not adding an addition of sugar-based syrups will create a flavorful and balanced cocktail.
Making homemade shrubs, bitters and syrups with sugar alternatives such as stevia, agave, honey, coconut sugar and maple syrup can help cut down on the overall sugar used and add a unique spin to your drinks. Offering riffs on classic no-sugar cocktails is a great option as well. My personal favorite is the Hemingway Daiquiri. This easy three-ingredient cocktail offers low alcohol by combining white rum, lime juice and Maraschino liqueur, with a grand total of about 9 grams of sugar, equaling 36 calories. Challenging yourself to use limited amounts of sugar in cocktails is a fun venture and will create a healthy and creative experience for your guest.
Staying away from sugar in our favorite drinks can seem like an impossible task, but with a little research, creativity and experimentation, we can offer our guests that alternative. While for many this commitment may only last the month of January, incorporating these beverages into your year-round program will not only challenge your purchasing and mixology skills, it will offer a product that is healthy, food-friendly and delicious.
Jonathan Feiler is Group Director of Wine for Ocean House Management Collection, including the Forbes Five-Star Ocean House, the award-winning Weekapaug Inn, the Watch Hill Inn and the Inn at Hastings Park, where he oversees the wine and beverage program and practices a wine philosophy centered on versatility and approachability. He also is responsible for a full program of beverage education classes for individuals and groups.