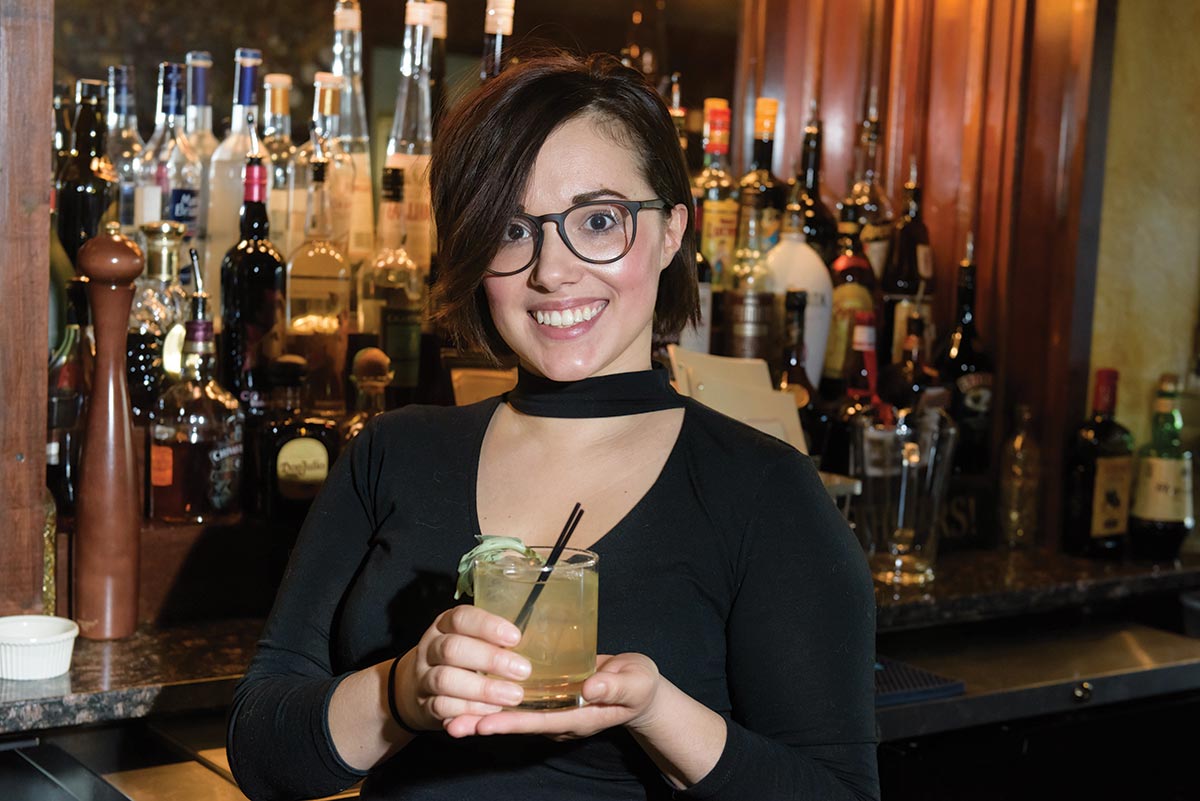 Massimo Ristorante
134 Atwells Avenue
Providence, RI
Massimo boasts new world Italian with local flavor. While its Mozzarella di Bufala and Burrata cheeses and hand-carved Prosciutti di Parma are imported directly from Italy, Massimo also serves local organic products, hormone-free meats and gluten-free options. The extensive wine list features biodynamic and organic wines from Italy, as well as favorites from the United States, Portugal, Spain and other regions worldwide, and of course, specialty cocktails.
Bartender: Destinie Moul
Cocktail: The Spicy Fig
Recipe: 
1.5 oz. Stoli Hot Vodka
 .5 oz. Honey simple syrup
 .25 oz. Fig balsamic shrub
  1.5 oz. Moscato
Shake the vodka, syrup and shrub, and strain over fresh ice. Top with Moscato.
"This is a really fun cocktail. I personally like spicy drinks, so we used Stoli Hot, the jalapeno vodka, then a shrub that takes about three days to fully settle. The shrub is made with fig balsamic, white balsamic vinegar and sage. That is a tiny drop but it adds complexity to the drink," said Bartender Destinie Moul. "To balance out those two extreme flavors, we ended up settling on a splash of honey simple syrup, topped with Moscato. It balances a little sweet and a little savory, and a nice kick at the end, too."