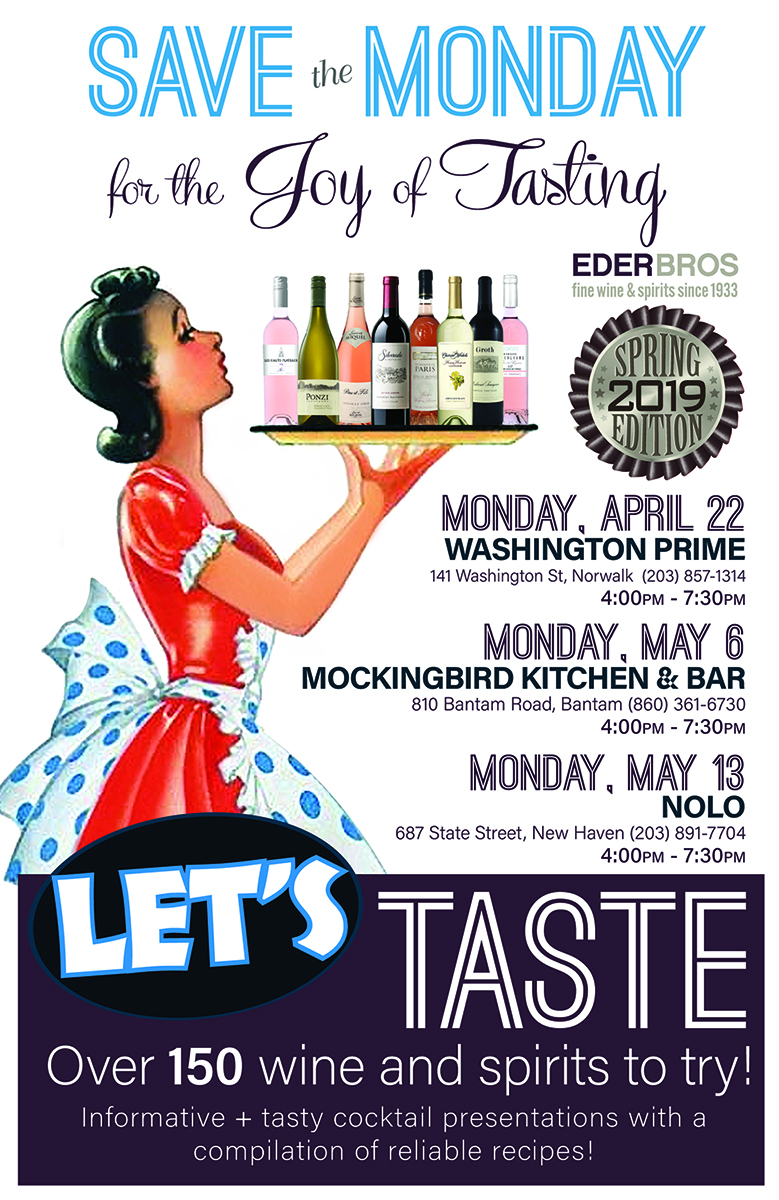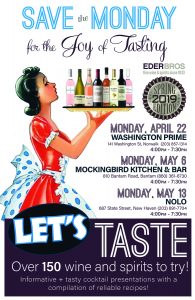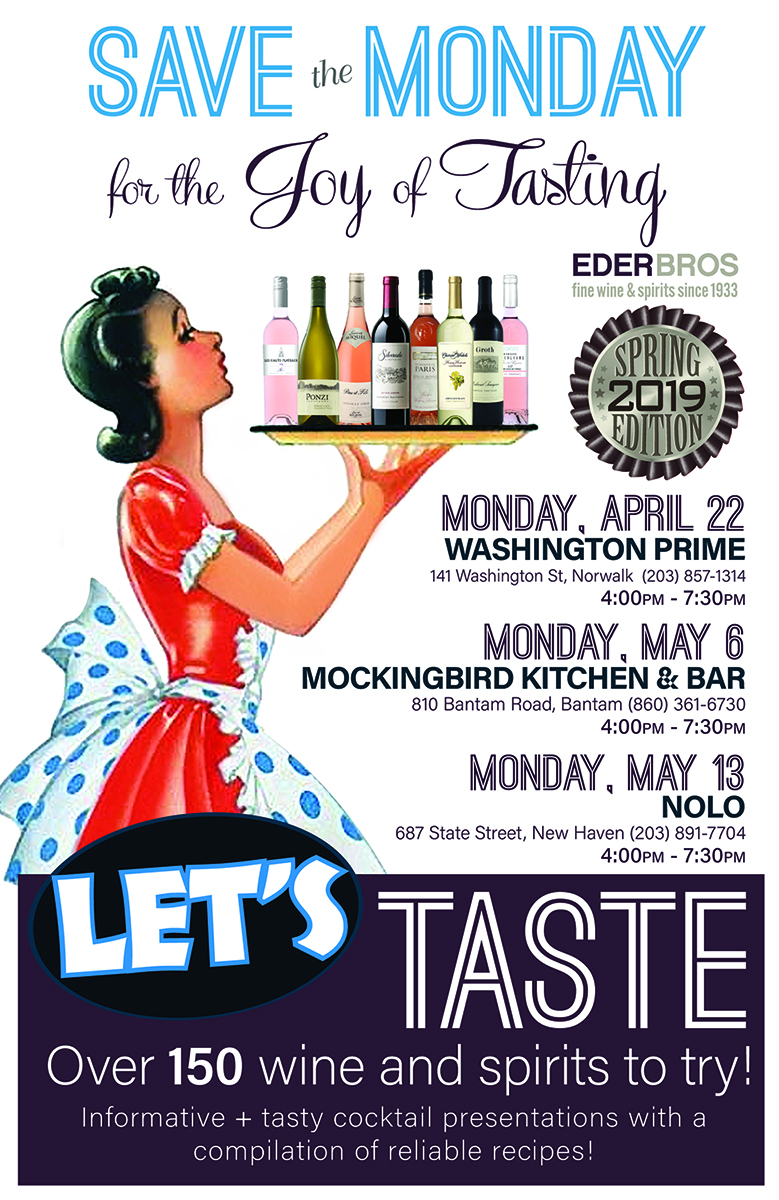 WHAT: Eder Bros. Inc is hosting two May spring trade tastings. Trade professionals are invited to taste through the Eder Bros. portfolio and speak with representatives.
WHEN & WHERE::
Monday, May 6, Mockingbird Kitchen & Cafe, 810 Bantam Rd, Bantam, CT 06750
Monday, May 13, Nolo, 687 State Street, New Haven, CT, 06511
Members of the trade should RSVP through their Eder Bros. Account Representative.