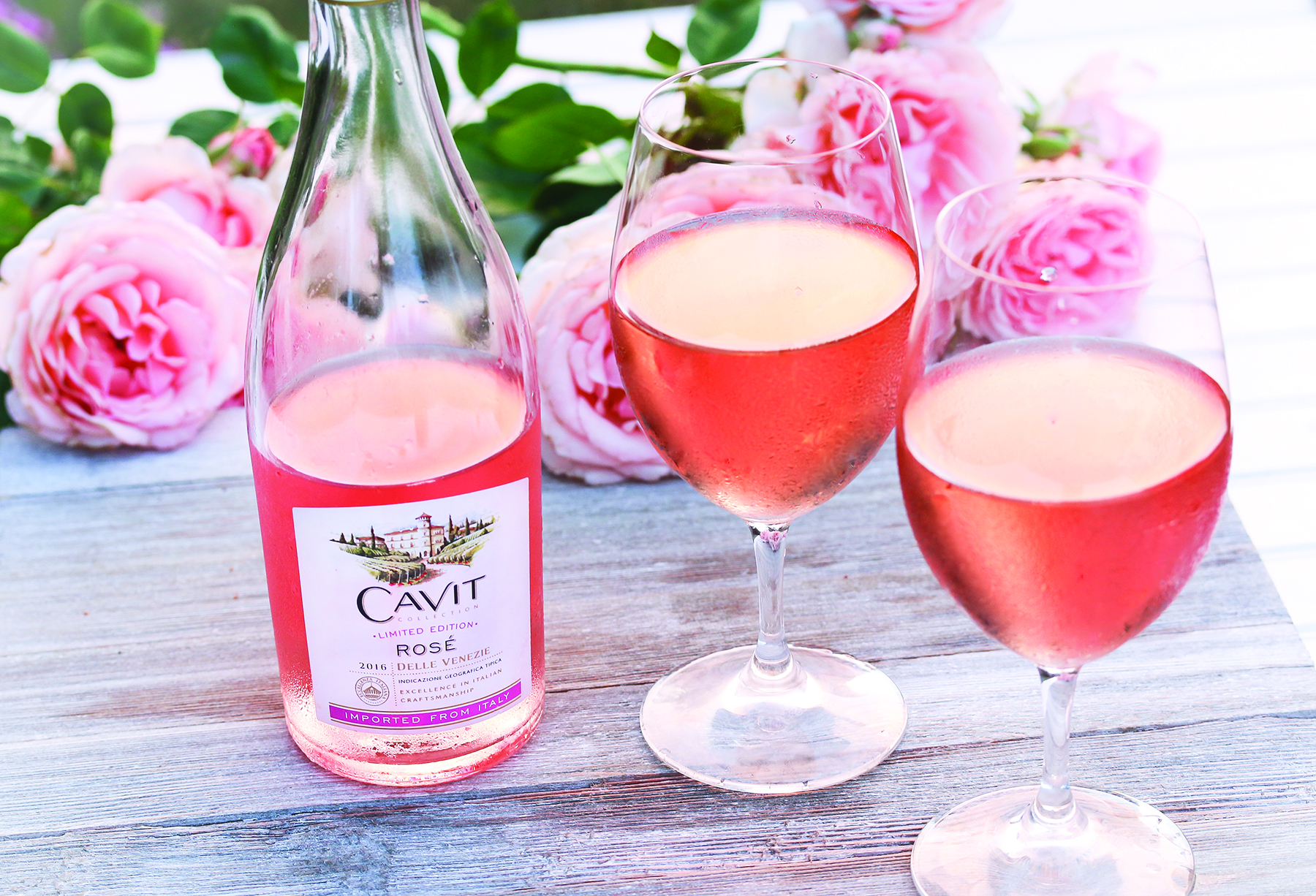 Taking Stock of Wine's Increasingly Crowded Rosé Category
By Kit Pepper
---
Although rosé has undeniably become a year-round category, the bona fide rosé season starts with the first warm day of spring. Even in pink strongholds, rosé sales see a big summertime boost. But will it be big enough to consume all the pink wine in the market?
From the trade's perspective, the release of fresh rosé has become a complex science. But tracking the changing forces of supply and demand suggests a market rich with opportunities—especially for buyers.
Indeed, the relative ease of pink wine production and the allure of pink profits have swelled the supply side, giving on- and off-premise buyers who pay attention to availability and pricing an advantage.

February: The Early Birds
Rosé sales in the United States increased in value over 40% in the 52 weeks to April 2018, according to Nielsen. By 2017 rosé was growing faster in the U.S. market than the red and white wine categories, and even sparkling wine and spirits (Euromonitor). Clearly consumers are buying more rosé, but hidden behind these figures is the sheer breadth of rosé available, with hundreds of new products introduced in just the past two years.
The problem, points out Daniel Hubbard, National Portfolio Manager for M.S. Walker, is "Everybody's making rosé, but that doesn't mean that the retailer's shelf space is increasing to satisfy the amount of available rosé in the market." Even with dedicated rosé sections now commonplace, SKUs are far outstripping shelf slots.
One result is a jostling for attention early in the season when the big chains plan their commitments. "For your broad market, big box type retail store, they're not really looking in March and April for rosé on a deal—they want to be the first ones with the freshest, the fastest, and the catchiest type of labels they can also make the longest margins on," says Hubbard. "They're shutting off what they're going to buy sometimes as early as May and saying 'I'm done for the year.'" The earlier a wine is available, the more likely it will be first in the door with the big players.
Look Back for Bargains

Another salient factor in the rosé market this spring: the transition of vintage. As of April 2nd of this year, according to the New York Metro database of Beverage Media, the number of 2017 vintage rosés outnumbered the 2018s by 673 to 557. That's a lot of last year's juice to be sold—and with deep discounts to clear out stock, there are deals to be found in March through Ma
Harry Constantinescu, General Manager at The Juice Box Fine Wine & Spirits, in Atlanta, is one of many retailers who take advantage of pricing on the previous vintage to do a stack or a special offer early in the season. "It's a money maker," he says, "We wouldn't pass on the opportunity."
On-premise, this yields both a great margin for the house and a good value on a better glass of wine for the customer, according to Charles Schneider, Wine Director of Webster's Wine Bar in Chicago: "You could run a very successful rosé program just based upon buying close-outs of the past year's rosés and people would be very, very satisfied."
July Surpluses: Across the quality spectrum 
Grabbing those past-season wines makes sense for buyers, says Hubbard. "They're hedging bets that there are still going to be other opportunities out there, which they're entirely correct about." As some bigger outlets realize their spring commitments haven't sold through as expected, surpluses start to appear in June and July—resulting in favorable pricing on this year's wines.
Of course, branded wines like Meiomi or Whispering Angel follow a different set of rules, as do the classic rosés, like Domaine Tempier, with a dedicated audience. But most of the rosés out there are individual sales, and by August it becomes obvious which of them will be fantastic values the next April and May—if they have the staying power—and the quality.
At the same time, the pink tsunami has resulted in an increasing amount of poor quality rosé hitting the marketplace as producers around the world seek to take advantage of the trend. Poorly made versions—which were never great to begin with—age even less well, so it's critical to taste before you buy, no matter how tempting the close-out deal.
A Matter of Balance
With a flood of rosé in the pipeline, balancing timing, price and quality has become easier, both on-premise and off. And what do customers want? If it's "rosé every day," they may soon have their wish, as the pink wine supply overflows its season.
For the meantime, savvy retailers are approaching the pink season with a blend of optimism and attentiveness.