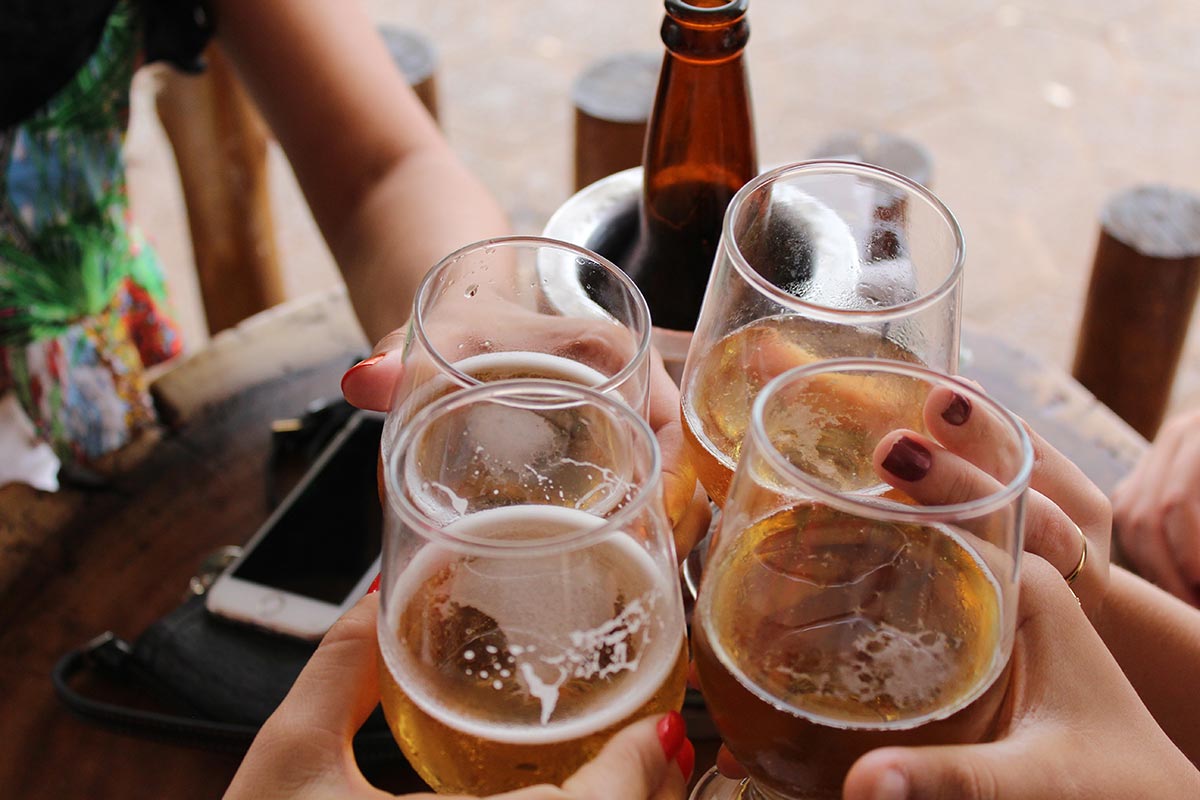 By Jack Kenny
Light beer is the best-selling beer in America, hands down. It is preferred by tens of millions of consumers and enjoyed by more. The vast bulk of the market share of light beer is held by a handful of brands and they move swiftly. Volume is key to profit, and just about all retailers rely on this category to build traffic.
Light beer drinkers don't demand an experience from their beer the way the craft worshipper does. They are satisfied, pleased to imbibe a refreshing alcoholic beverage that is lighter in calories and in body. To some people, light beers have similar tastes. But to diehard devotees, that is far from true: My brand is superior, so be quiet.
As for flavor and aroma profiles, light beers weigh in, well, fairly light. Here are some observations from the 2015 edition of the Beer Style Guidelines published by the Brewers Association: "Aromas typically related to beer are very low. Hop aroma is absent to very low. Hop flavor is absent to very low. Hop bitterness is absent to very low. Flavors typically related to beer are very low."
Light beer in the U.S. is marketed for its reduced calories, which tend to hover around 100. But does it also have a lower alcohol content than its regular counterpart? The answer is yes, but the difference is slight. Popular lagers average 5% alcohol by volume. Light beers are in the 4% to 4.5% range.
So light beer is just regular beer that's watered down, right? Not quite. Some water is added, but not to lower the calories. Here's a short version of how it's made:
In the mid-1960s, with the introduction of an enzyme called amyloglucosidase (impress your customers), brewers were able to convert all the dextrins (starch) in beer to alcohol, not just some of it as with other beers. Without dextrins, there are fewer carbohydrates and therefore fewer calories, but without dextrins the extra alcohol is absorbed more rapidly into the bloodstream. To offset that undesired result, some water is added to reduce the potency. A side benefit is reduced production cost.
Many of us in the business believe that Miller Lite was the first light beer. Miller Brewing once had a billboard announcing, "All Other Light Beers: I Am Your Father." In smaller type it said, "Miller Lite. The Original Lite Beer." Actually, it was the first light beer to come to our attention on a national level. The road to that success had a few curves.
The first true light beer was produced by Joseph Owades, a legendary brewing chemist. In 1967, when Owades was working for Rheingold Brewing in New York, he made a beer with reduced carbs and calories by removing the starch. The result was branded Gablinger's Beer after Swiss chemist Hersch Gablinger, who came up with the concept. It was packaged and distributed, and promptly died.
Not long after the funeral, Owades got permission to share the recipe with a friend at Meister Brau brewery in Chicago, where it was introduced as Meister Brau Lite. That business went under in 1972, but Miller bought three of its brands, including the light. Miller reformulated and rebranded it as Miller Lite in 1975, spent a fortune on marketing and advertising, and succeeded wildly. Competitors soon followed – most prominently Bud Light, now the world's top-selling beer – and the category thrives to this day.
There are some low-calorie beers among the offerings of American craft brewers that are available to us in Connecticut and Rhode Island, and they have a following. But the number is minuscule in contrast with the rest of the beers from the 7,000-plus craft brewers in the U.S.
Nonetheless, several have seen success over the past few years. Among those with the lowest alcohol and calories are Brooklyn ½ Ale (3.4% abv, 102 calories) and Uinta Baba Black Lager (4%, 120). Others include Founders All Day IPA (4.7%, 147), Stone Go-To IPA (4.8%, 134), Sierra Nevada Otra Vez Gose (4.9%, 139), Long Trail Ale (5%, 138) and Guinness Draft (yes!) at 5.2% abv and 125 calories. Note that the calorie content can be a bit higher than the commercial light brews.
Beer faces marketplace challenges today, but light beers maintain their strength. Millennials are quirky consumers, we find, but a growing focus on healthy consumption is a boon for the category.