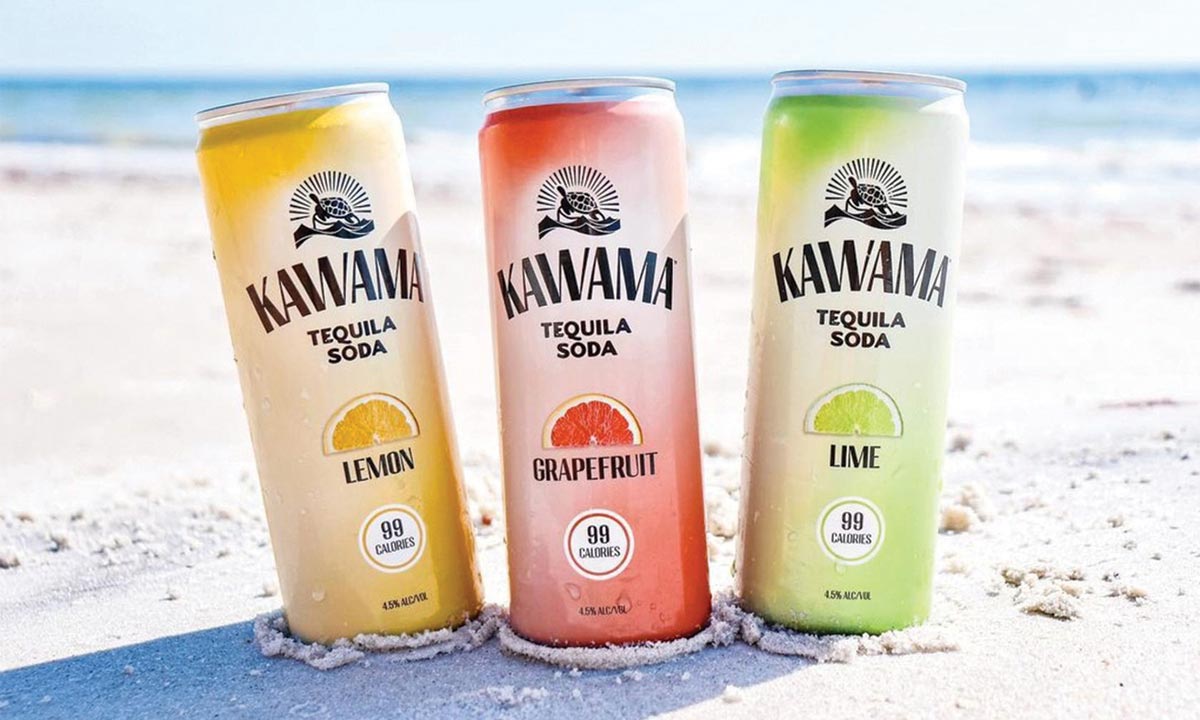 McLaughlin & Moran launched two new lines of ready-to-drink brands: one is a tequila and soda offering, and the other, classic cocktails in premixed boxed format. Massachusetts-based Kawama Tequila Soda, a Harvard female-run student startup business, offers a tequila and soda water canned RTD in Lemon, Grapefruit and Lime flavors. Each tequila-and-soda is gluten-free and made with real blanco tequila, real fruit juice with zero sugar, and 99 calories. Its mission is to give back to preserve caguama, the loggerhead sea turtles in the Bahamas, the brand's inspiration. BuzzBox, a line of premixed cocktails, offers portable and compact handcrafted cocktails in vacuum sealed packaging to lock in the all-natural premium ingredients. Available in nine flavors, Perfect Margarita, Vodka Lemonade, Whiskey Lemonade, Long Island, Cuban Mojito, Classic Cosmo, Hurricane, Classic Greyhound and Bloody Mary, each is a single-serve cocktail in eco-friendly packaging. Buzzbox produces its cocktails with a zero-waste production system. Located in the heart of the Coachella Valley, its 65,000-square-foot manufacturing facility is home to the most advanced packaging equipment for spirit-based RTD cocktails available, with 45 employees producing over 2.3 million cases annually using sustainable practices.
Kawama Tequila Soda in Lemon, Grapefruit and Lime offers a lightly carbonated tequila soda that is made with organic juice and real blanco tequila imported from Jalisco, Mexico. Sold in single flavor 4-packs, 12 oz. sleek cans.
BuzzBox offers award-winning, all-natural premium ingredients in its nine premixed cocktails, such as Perfect Margarita, Classic Cosmo and Bloody Mary, sold in 200ml, 4-packs, each at between 12-14% ABV, depending on the cocktail.