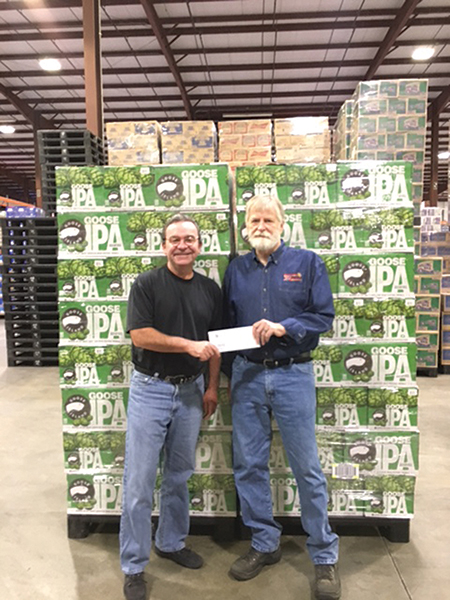 Rhythm & Roots Festival participants and sponsors, including McLaughlin & Moran, Inc. of Cranston, Rhode Island, which distributes featured festival beer products from Goose Island Beer Co., raised a total of $21,500 to help Louisiana musicians impacted by flooding in August. The festival was held September 2-4 at Ninigret Park in Charlestown. McLaughlin & Moran matched the first $10,000 raised. Terry Moran, President said he "couldn't say yes fast enough" when presented with the opportunity to help.
The August 2016 Louisiana flood covered much of the Baton Rouge and Lafayette area, where known musicians lost everything they owned under more than two feet of water. The flood damaged more than 100,000 homes, many of which were uninsured. After Hurricane Katrina, local efforts via Rhythm & Roots along with McLaughlin & Moran together raised $100,000. "I saw then how generous the Rhythm & Roots festival-goers are from this past experience, which made me confident that the $10,000 [that] McLaughlin & Moran was prepared to contribute to this year's cause would be matched," Moran said.
Many of the musicians who have performed at annual weekend-long Rhythm & Roots Festivals come from the areas devastated by the most recent floods. The money raised will go directly to the musicians in need. Steve Riley of the Cajun band, Steve Riley and the Mamou Playboys, and Cajun/zydeco music industry professional Cynthia Simien are working to identify the hardest-hit residents of Lafayette and surrounding parishes.