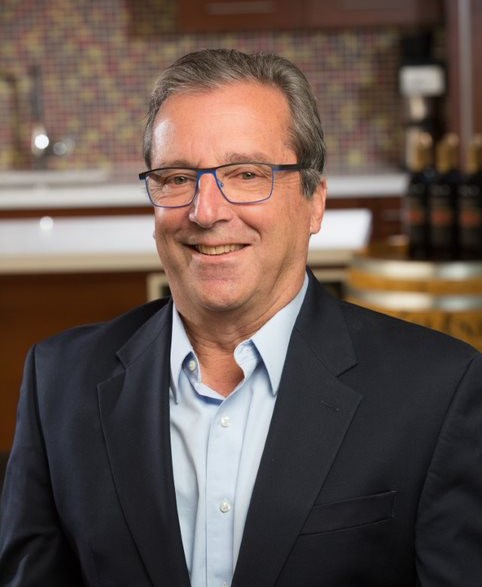 In Memory of Al Zannella, Executive Vice President of Mancini Beverage
Alfred "Al" A. Zannella, 68, of Saunderstown, Rhode Island, originally of Cranston, passed away on March 19, 2020 surrounded by his loving family.
Executive Vice President of Mancini Beverage, Al was employed by the family company for 44 years where his leadership contributions were widespread. He was a Board Member of the RI Hospitality Association (RIHA) and was honored in 2019 as its Man of the Year during the annual industry awards gala. Al passionately supported the RI Hospitality Education Foundation through his work with RIHA.  Al will be remembered as an active and beloved leader across the beverage industry locally, regionally and nationally.
Al was the beloved husband of Joanne (Greene) Zannella for 43 years, and a devoted son of the late Alfred A. Zannella, Sr. and Anna (Graziano) Zannella. An avid golfer, Al also enjoyed URI basketball games, tractor rides with his grandchildren and working in the yard. Known as "Al," "Z," "Uncle Buddy," "Uncle Z," "Papa" and "Dad," he was the loving father of Jeff L. Zannella (wife, Kristen) and Greg A. Zannella (wife, Karin); grandfather of Tyler, Greyson, Sienna, Maddex and Parker; brother of Deborah Z. Iacono and Robert J. Zannella; and uncle to Johanna L. Steinbauer and many other nieces, nephews, cousins, their spouses and children.
Al's family requested that given the current economic impact on local members and employees within the Rhode Island hospitality community donations made in his name be used to support local hospitality members during this challenging time. In lieu of flowers, memorial contributions in Al's name can be made to the RI Hospitality Education Foundation, 94 Sabra Street, Cranston, RI 02910 or online.
A statement on the RIHEF website reads, "Al was a dedicated member of the hospitality community, always willing to lend a hand and help his industry thrive. This fund was created in his honor as a way to carry on the legacy of his generosity."