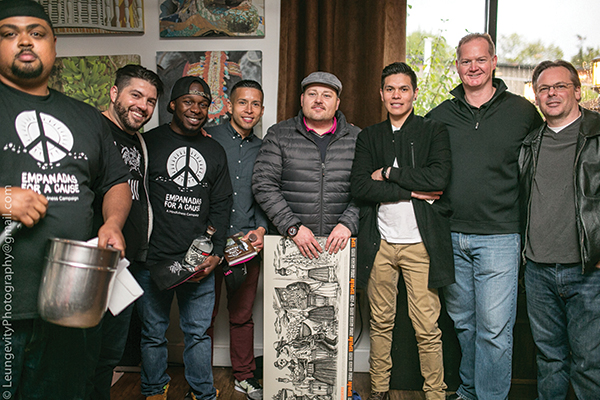 Area bartenders created cocktails using Espolòn Tequila during a cocktail competition held at the second annual Cinco de Mayo Block Party at Danbury's Mezon Tapas Bar and Restaurant on May 1.
Members of the United States Bartenders Guild Connecticut (USBG CT) chapter competed in multiple rounds. Roger Gross of Waterbury's Highland Brass Company was named the winner.
The cocktail competition was judged by Christtian Quezada, Gary Dritschler and Anthony DeSerio. Guests were also able to sample food and drink specials. DJ Xclusivo provided musical entertainment for the guests.