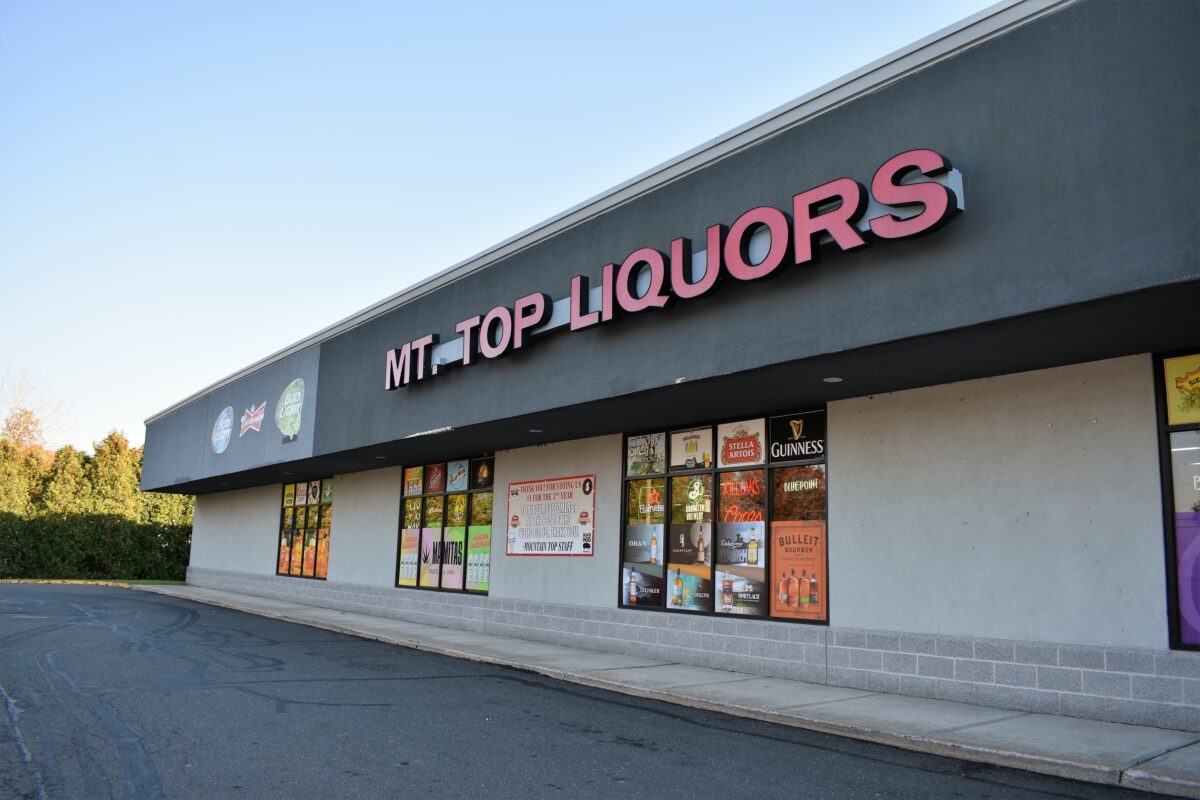 Mountain Top Liquors
2121 Meriden Road
Wolcott, CT
Square footage: 10,000
Years in operation: 14
By Sara Capozzi
Winner of Republican American's Reader's Choice Awards for Best Wine Retailer for four years in a row and Best Liquor Store for three years, Mountain Top Liquors continues to build its loyal, local and vocal customer base touting its convenient location, superior customer service and comprehensive selection.
Owner Vipul (Victor) Shah bought the retail space in 2008 and his business has continued to grow. "I love this business," Shah said. "I've had a lot of opportunities. Every day is like a new challenge, and I love to work with a challenge. There're a lot of opportunities … If you do business the right way, with honesty and integrity, people come to you. If the price is competitive and there's good customer service, those are all very important things."
Located at the top of Southington Mountain on Meriden Road along the Cheshire and Wolcott town line, Mountain Top Liquors is centrally located for shoppers in those towns, but also Bristol, Southington and Waterbury and as far as Middlebury and Southbury. Plenty of parking in the store's 42-space lot adds to convenience for customers year-round, while nearby Mattatuck Beach bumps up clientele in the warmer months.
A broad selection can be found among the store's more than 12,000 SKUs, with plentiful bourbons, craft beer and wines, each identified with clear signage so that shopping is a breeze. Over the years, Shah has gotten to know his customers while evolving his product knowledge to anticipate which items customers will want most and which will sell best.
"I love to stock up everything available so customers can find what they're looking for," Shah said. "My dad always told me, 'You cannot sell anything in an empty cart,' so to sell stuff, you've got to keep stock on hand." Most of the time, shoppers are able to find their desired products, but in case an item is not in-store, Shah and his team are happy to do special orders.
Wine makes up 46% of sales, and customers will find selections from all major regions, with a large selection of California producers, along with organic and local picks. Customers looking for bargain wines and new items can find a variety highlighted in the store's bins, located in the front and center of the store. The remaining 54% of sales are made up of liquor and beer, with craft beer claiming more than 20% of business.
Customer service is paramount at Mountain Top Liquors, and creating a fun and satisfying shopping experience is always top of mind, from keeping the store neat and orderly with eye-catching displays to maintaining close relationships with regular clientele who Shah knows by name and vice versa. His staff of eight share the same values. "We're always happy to help customers on the floor," Shah said. "All of my people are very knowledgeable … they know what they're talking about."
Mountain Top offers convenient curbside pickup and an in-house delivery service, available to customers within a 10-mile radius. More customer perks include small, in-store wine tastings of showcased wine, spirits, beer and seltzer brands on Fridays and Saturdays, helping clientele find their next favorite product and keep them coming back.