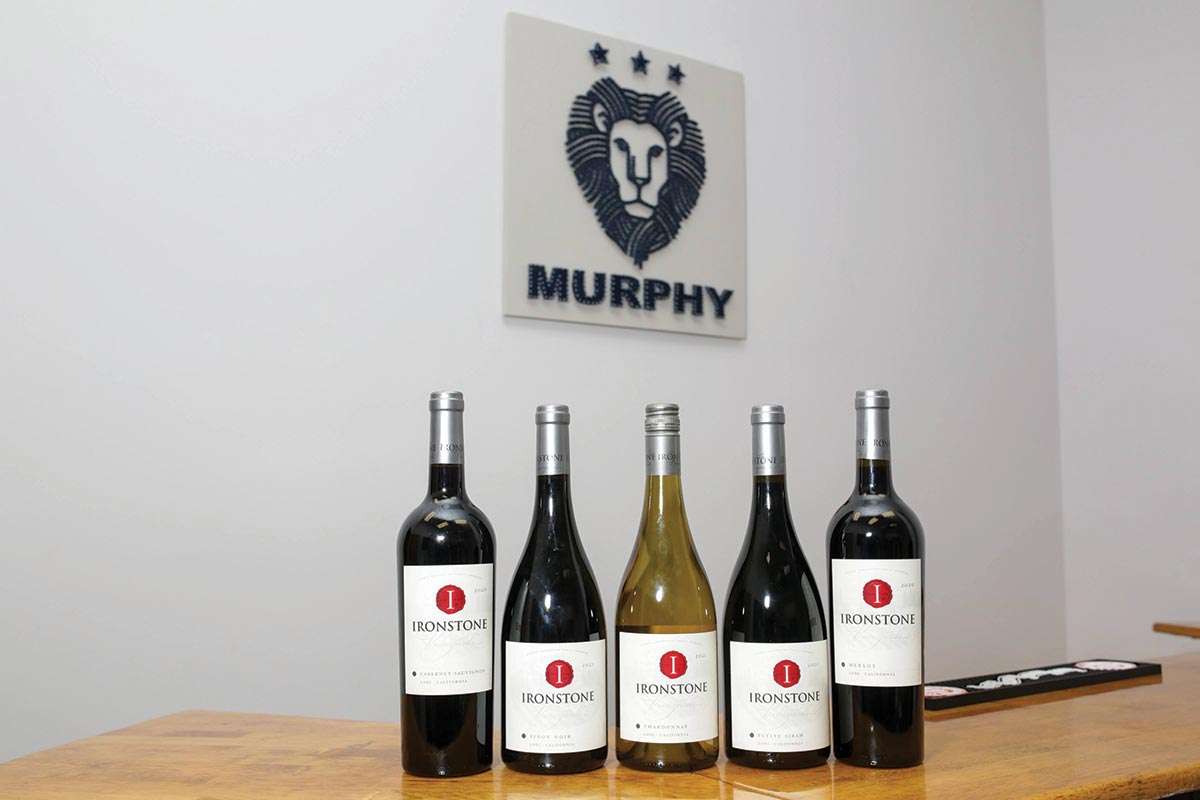 Murphy Distributors celebrated the launch of Ironstone Vineyards wines during a sales meeting at its Branford headquarters on Feb. 17. Part of the Quintessential Wines portfolio of family-owned wineries, Ironstone Vineyards produces several top-selling wine brands in the U.S.—including Leaping Horse Vineyards, Stone Valley Wines and Obsession Wines—from its location in the foothills of the Sierra Nevada mountains in Murphys, California. The Murphy Distributors sales team welcomed special guests from Quintessential Wines for a brand presentation and guided tasting of Ironstone Vineyards Cabernet Sauvignon, Pinot Noir, Chardonnay, Petite Sirah and Merlot.
All of Murphy Distributors except where indicated: Samantha Allen, Inside Sales; Jessica Paul, Sales Representative; Branden Hylwa, Key Account Sales Manager; Robert Lindblad, Sales Representative; Phillip Baird, Sales Representative; Mark Crilly, Sales Representative; Charles Laverick, Sales Representative; Jon Hobbs, Quintessential Eastern Manager; Joan Kautz, Ironstone Owner and Global Marketing; Anna Polkenhorn, Ironstone Brand Manager; John Marshall, Quintessential New England Manager; and Larisa Wilber, Merchandiser.
Photos by Michael Leung.