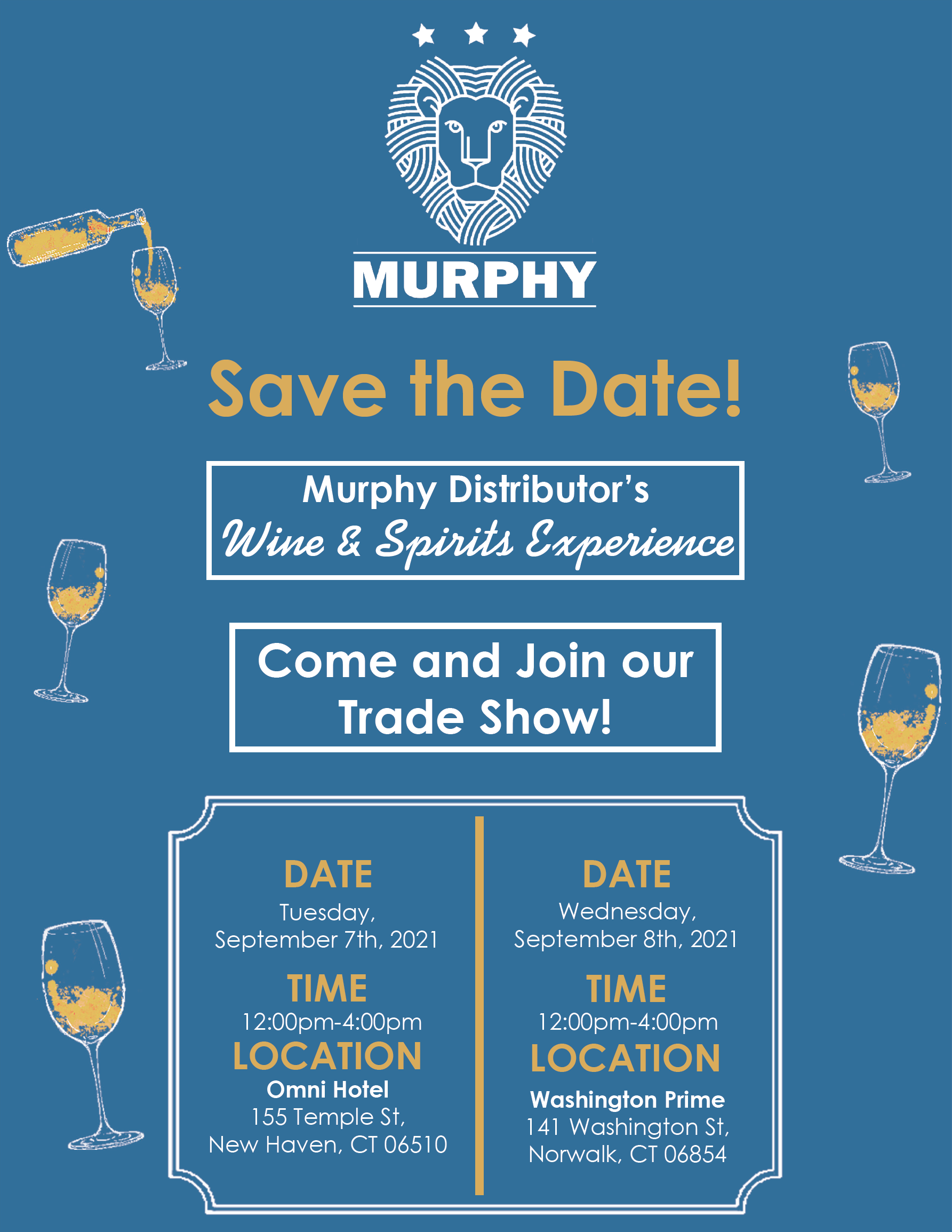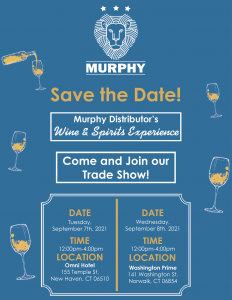 WHAT: Murphy Distributors will host a Wine & Spirits Experience Trade Show on two dates in September: the first at the Omni Hotel in New Haven and a second at Washington Prime in Norwalk. A variety of fine wine and spirits, poured by suppliers and Murphy Distributors staff, will be available for tasting. This event is for trade guests only: please contact your Murphy Distributors sales representative for more information.
WHEN AND WHERE:
Tuesday, September 7, 2021, 12:00 PM to 4:00 PM
Omni Hotel, 155 Temple Street, New Haven, CT 06510.
Wednesday, September 8, 2021, 12:00 PM to 4:00 PM
Washington Prime, 141 Washington Street, Norwalk, CT 06854