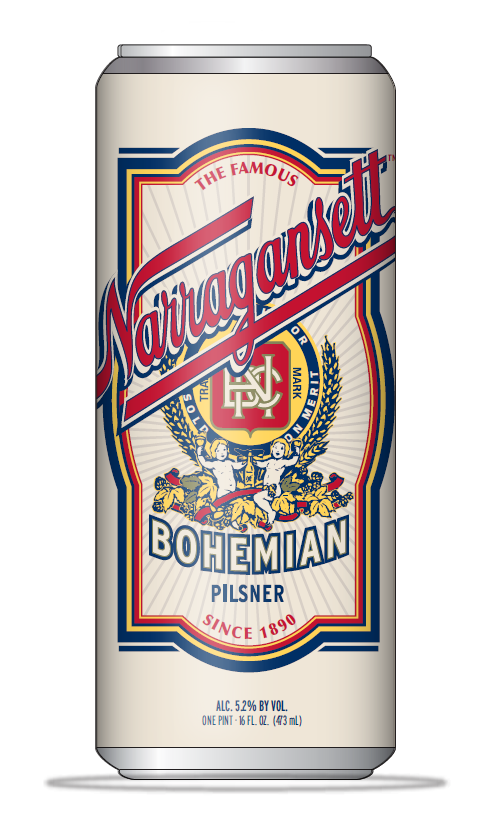 Narragansett Beer released its all-new Bohemian Pils, a craft offering joining the brewer's flagship Lager, Light, and Cream Ale in its year-round line-up.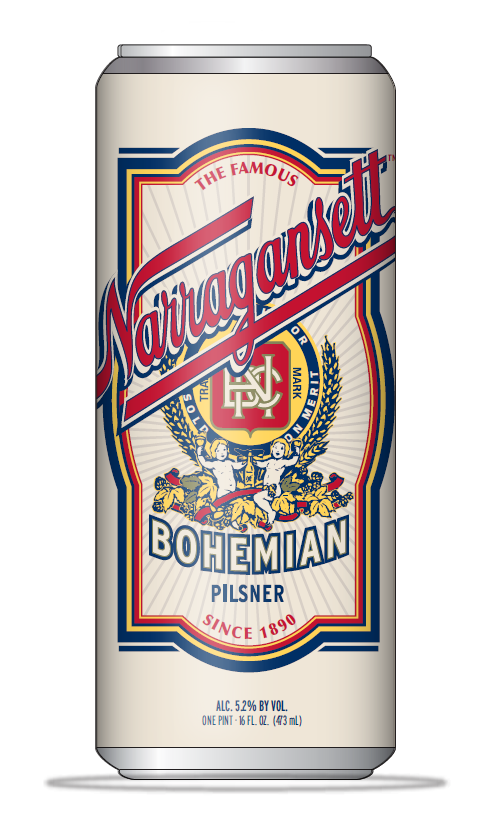 The Narragansett Bohemian Pils was styled after the Narragansett Imperial Bohemian Pilsner, a limited-edition offering in the brand's Private Stock series, released earlier this year.
Brewed under the supervision of award-winning brewmaster Sean Larkin, the new Pils is brewed to 5.2 percent alcohol by volume and features the "nuanced flavor" of Pale malt, Pilsner malt, Wheat malt and Cara Blonde malt up front, balanced with the bitterness of Northern Brewer and Hallertau hops. The Bohemian Pils contains 30 IBUs (International Bitterness Units).
Narragansett Bohemian Pils, priced between $8.49 – $8.99 SRP, is now available in six packs of 16-ounce cans and on draft throughout Rhode Island, Boston, Southeastern Massachusetts, and New Haven, Connecticut.