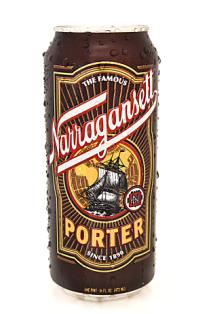 Narragansett Beer announces the return of its winter craft brew, Narragansett Porter. A brand staple since the early 1900's, the porter recently won a silver medal at the 2012 Great International Beer Competition. Narragansett Porter is brewed under the supervision of award-winning Brewmaster Sean Larkin at Trinity Brew House in Providence, R.I.,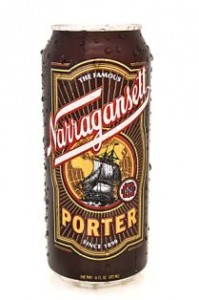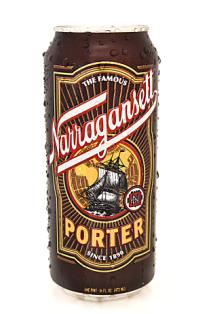 and High Falls Brewery in Rochester, N.Y., with chinook hops for bitterness, simcoe hops for aroma, black malt, pale malt, chocolate malt, munich malt, crystal malt, roasted barley, and ale yeast.  An American-style porter, this winter brew has a mild chocolate flavor with a hint of smokiness and hops to balance out the finish. Narragansett Porter is 7% Alcohol by Volume and 28 IBUs.
Narragansett Porter dates back to 1916 when it was first brewed, and when Prohibition struck down breweries across America in the 1920's, the Narragansett Brewing Company was one of just six given a patent by the U.S. government to continue brewing beer for medicinal purposes, based largely on the belief that porter had healing properties. Narragansett Porter was prescribed by doctors and distributed throughout New England to patients suffering from a variety of ailments, particularly blood-related illnesses like anemia.