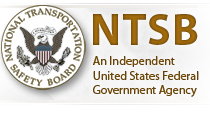 The National Transportation Safety Board (NTSB) announced its recommendation for reducing illegal blood alcohol concentration (BAC) per se limit from .08 to .05 or lower – a tougher standard that constitutes drunken driving – at its board meeting on May, 14, 2013.
While international health and safety organizations generally support the new limits, the proposal has come under fire from hospitality groups like the National Restaurant Association and the American Beverage Institute (ABI), and Mothers Against Drunk Driving (MADD), for a shared reason: efforts against drunk driving should focus on chronic offenders and using technologies such as ignition interlock to do so. The ABI, in a statement on its website, criticized the recommendation for "ignoring the science on impairment and targeting moderate drinkers instead of dangerous drunk drivers."
The independent federal agency promotes a safety in the country's transportation system and can only make recommendations. Other countries with a .05 per se standard include Australia, Austria, Denmark, France, Germany, Israel, South Africa, Spain and many more. Several countries have adopted lower illegal levels: Japan, Poland, Norway, Russia and Sweden have set limits at .02 -.03.