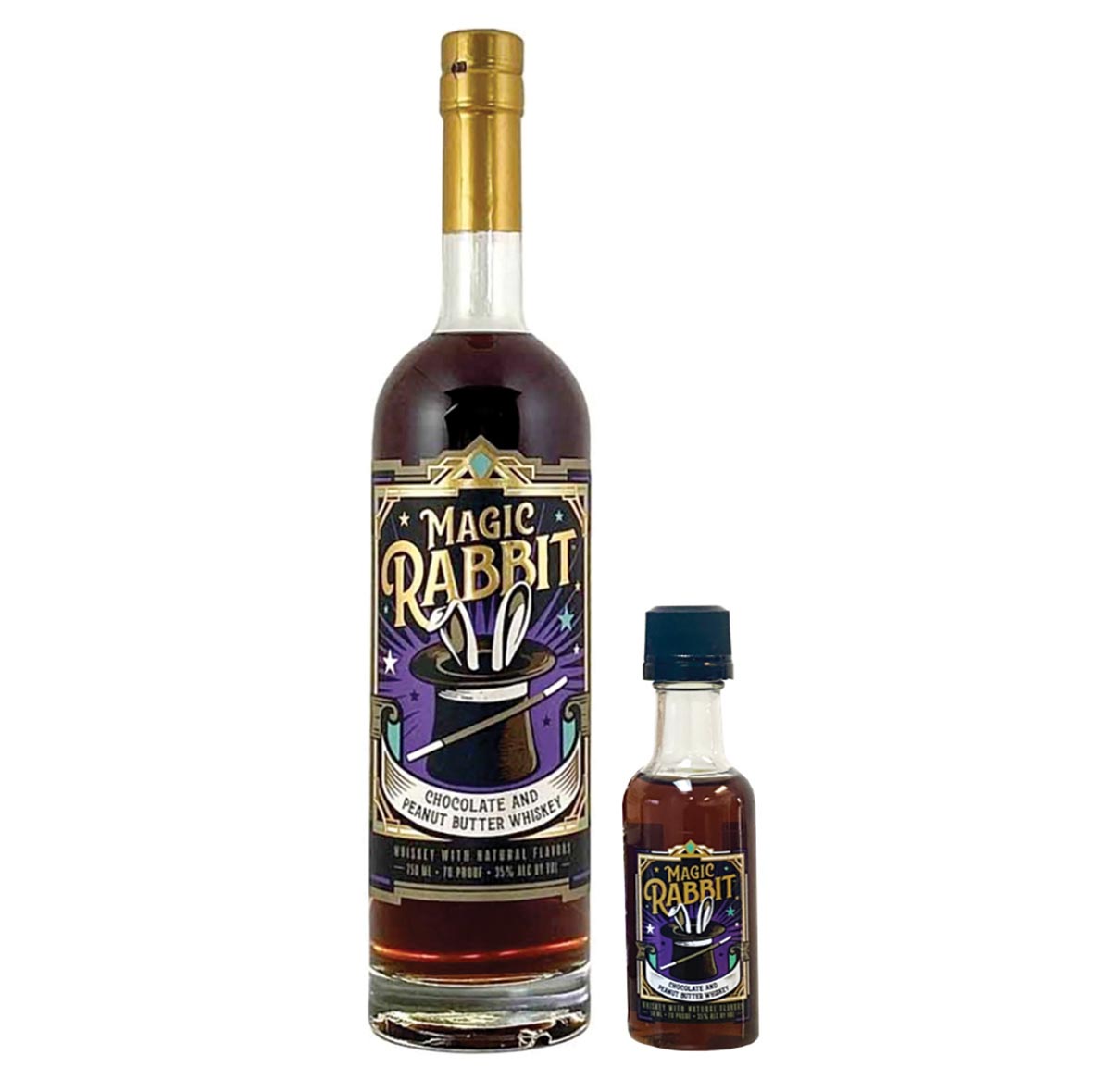 Oceanstate Wine & Spirits added new whiskey offerings across Rhode Island. Kentucky's Hand Barrel Straight Bourbon Whiskey, a first high-rye Kentucky bourbon release from the Bardstown-based distillery, is a crafted sweet mash made up of 64% corn, 24% rye and 12% malted barley. The bourbon is aged to maturation in char #4 American white oak barrels. Uniquely packaged, each bottle is crafted to ensure that each pour tastes as true as the last. Incorporating a richly colored glass and cap hand-dipped in wax, the bottle is specifically designed to shroud the whiskey from damaging UV light. In addition to its 750-ml bottle, Cleveland Whiskey's Magic Rabbit, a chocolate- and peanut butter-flavored whiskey, offers a new size: a 50-ml format. Magic Rabbit is made with cocoa nibs from the Ivory Coast of Africa and the mountains of Peru; vanilla sourced from Papua New Guinea, Mexico and Madagascar; pecans grown in California and Texas; fresh cream from local dairies; and peanuts from farms in Georgia.
Kentucky's Hand Barrel Straight Bourbon Whiskey is non-chill-filtered and bottled at 105 proof, with notes of caramel, cinnamon-apple, buttered corn and the Kentucky classic high-rye-bourbon peppery spice on the finish.
Magic Rabbit is now available in a 50-ml format (in addition to the 750-ml size) for sippers to experience creamy milk chocolate paired with peanut butter nuttiness and whiskey.