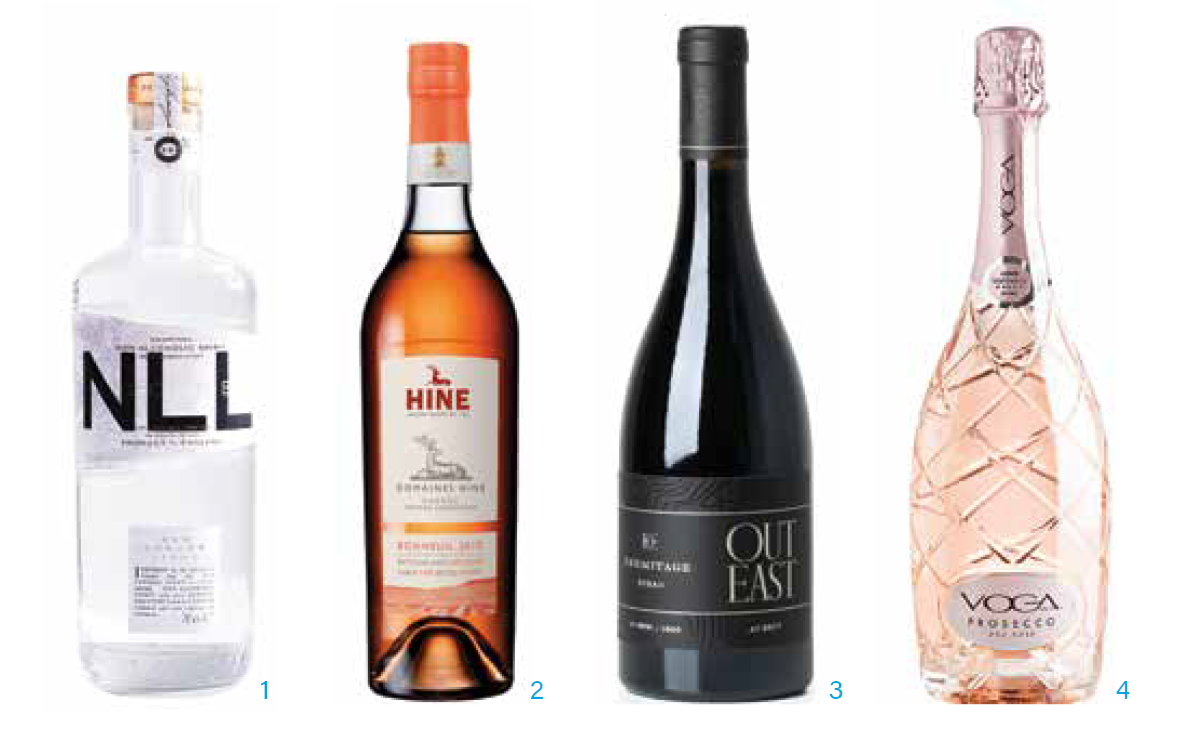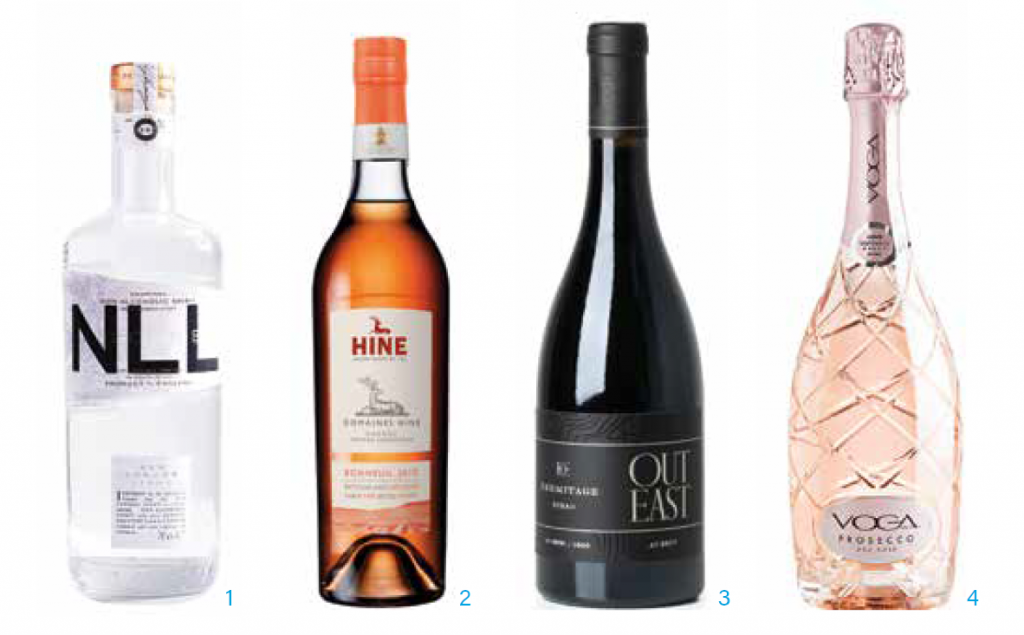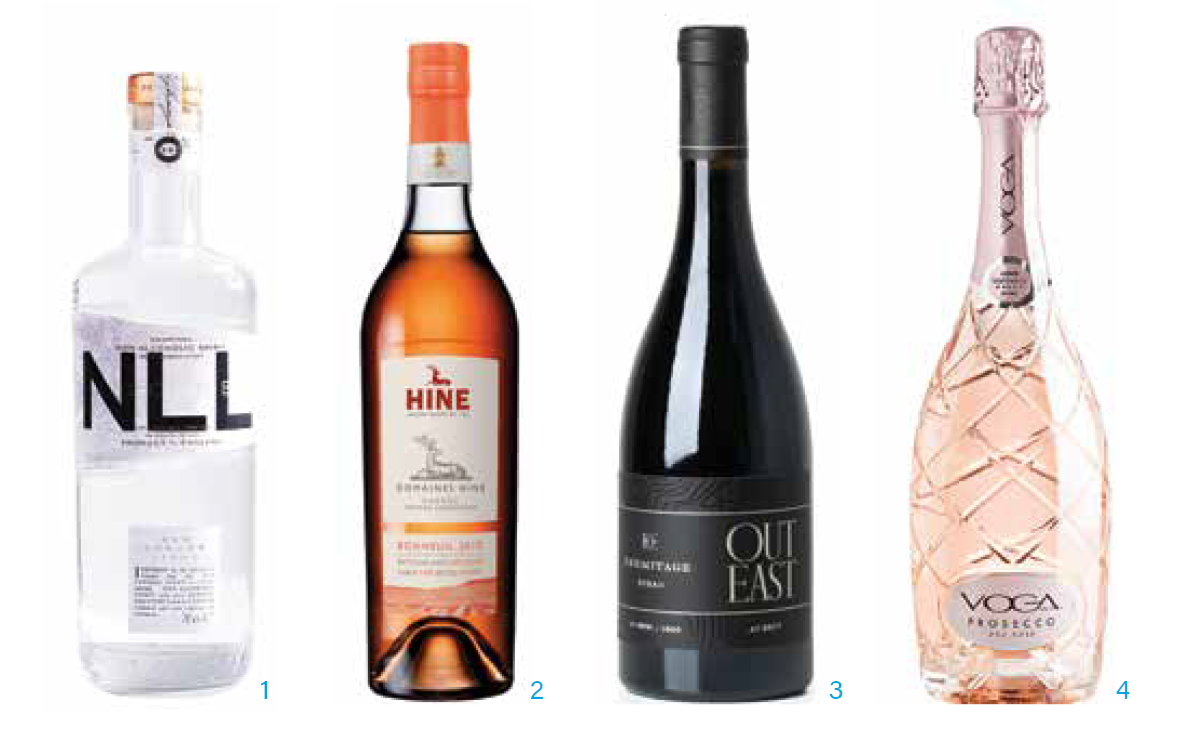 1. New London Light
Salcombe Distilling Co.'s nonalcoholic spirit takes fresh aim at health-conscious drinkers. The aromatic, mixable, 0% ABV liquid features a low calorie content, all natural ingredients chosen for specific nutrients, and bioactive compounds that have health benefits. Inspired by gin-making principles, New London Light's juniper, ginger, habanero, and 15 more botanicals echo the trading routes through Salcombe and the coast of England in the1800s, when exotic fruits and spices were carried from England to the Americas.
SRP: $34.99
us.salcombegin.com
2. Hine Cognac 'Bonneuil' 2010
Bottled only in vintages deemed exceptional, the Hine's Bonneuil collection showcases a single harvest that exemplifies the essence of Cognac's Grande Champagne subregion. The fourth installment in the Bonneuil collection, sourced exclusively from Hine's private estate, this Cognac captures Grande Champagne's limestone terroir. Only 18 casks (8,100 bottles) of Bonneuil 2010 were hand-selected for bottling by cellar master Eric Forge. 80 proof.
SRP: $139.99
hinecognac.com | hotalingandco.com
3. Out East 2017 Hermitage
The first ever Hermitage wine to be released by an American company (let alone one owned and run by women), Out East's 2017 was produced in collaboration with Rhône producer Cave de Tain. Out East is aiming to modernize the Hermitage category, known for firm intense, age-worthy Syrah-based wines. Out East 2017 Hermitage shows classic aromas and flavors of gamey meat, spice, leather, coffee, and black currant.
SRP: $85
out-east.com
4. Voga Prosecco Rosé
Voga Italia stands apart from the bubbly crowd with an interpretation of Italy's newest DOC offering, Prosecco Rosé. The wine displays all the bright spritiziness of classic Prosecco underscored by the fruity undertones of Pinot Nero. The flavor profile includes lemon, melon, elderflower, pear, peach, and currants. Fresh and versatile, Voga Prosecco Rosé offers a fresh new experience for rosé and Prosecco lovers alike. Imported by Enovation Brands.
SRP: $15.99
enovationbrands.com | vogaitalia.com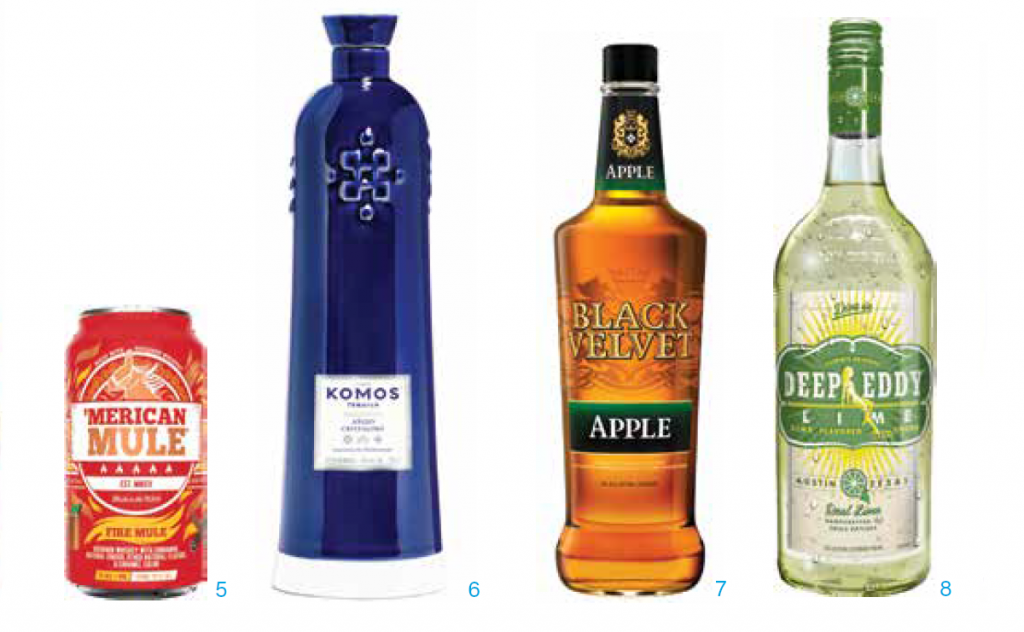 5. 'Merican Mule 'Fire Mule' RTD
The RTD brand dedicated to the everpopular Moscow Mule cocktail continues to add variations. 'Merican Mule has launched a seasonal Fire Mule expression. Showing both sweetness and spicy heat, Fire Mule is crafted with bourbon, ginger beer, and cinnamon (7% ABV). Fire Mule joins the flagship Moscow Mule, Mexican Mule (tequila), Tropical Mule (rum), Southern Mule (bourbon), and seasonal Pumpkin Spice Mule (vodka).
SRP: $13.99/four-pack (12oz cans)
mericanmule.com
6. Tequila Komos
Tequila Komos is an ultra-premium añejo cristalino tequila from Richard Betts (creator of Sombra Mezcal and Astral Tequila). Tapping into European winemaking techniques, Komos is aged in French oak white wine barrels (instead of bourbon) and stored in amphorae after a careful purification process leaves it crystal clear and extremely smooth. The result is flavorful but delicate; best chilled or with a splash of sparkling water. Clay bottles glazed in vivid blue nod toward the Mediterranean.
SRP: $119.99
komos.com
7. Black Velvet Apple
The question of what flavors work in whiskey continues to be tested. Black Velvet Apple is betting that apple's appeal extends well beyond fall. It joins Black Velvet Original, Reserve, and Toasted Caramel, offering sweettart green apple flavor and a warm whisky finish. Black Velvet launched in 1951 and has grown to become the second largest Canadian whisky in the world. The brand was originally set to be known as "Black Label," but the inaugural distiller changed the name after he sampled the first batch. 70 proof.
SRP: $10.99
blackvelvetwhisky.com
8. Deep Eddy Lime Vodka
While not the most famous Texas vodka, Deep Eddy has carried the Lone Star iflag proudly and has specialized in authentic flavored vodkas. Flavor development for the brand has entered a new era thanks to the original Deep Eddy production facility in Dripping Springs having been converted into a tasting room—and testing ground for new flavors. Lime has emerged, following in the citrusy footsteps of popular Lemon.
SRP: $16.99
deepeddyvodka.com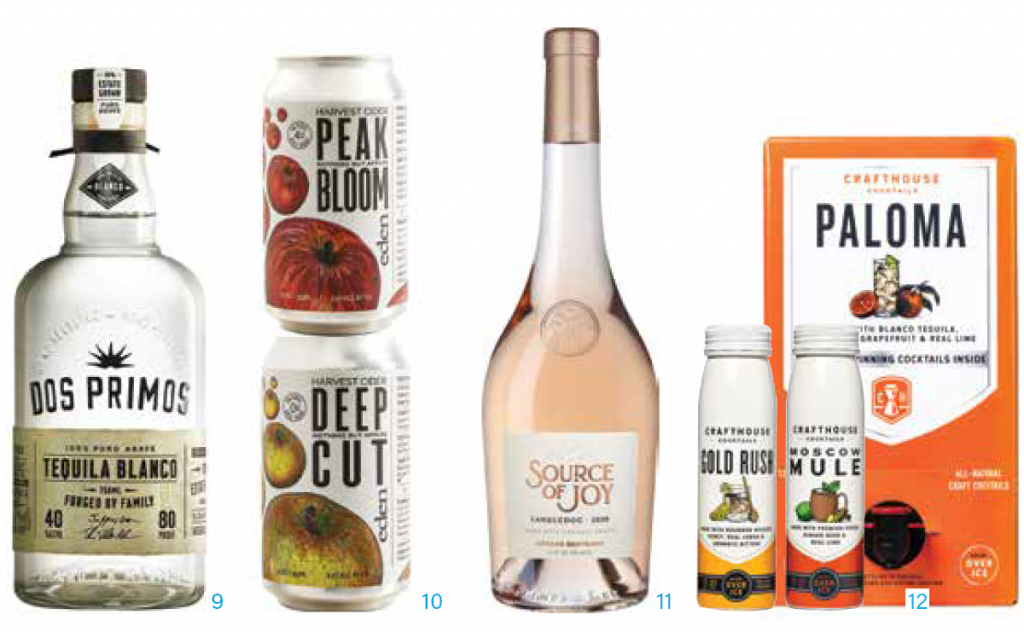 9. Dos Primos Tequila
Country music star Thomas Rhett and his cousin, pecan magnate Je Worn, are behind ultrapremium Dos Primos. Spanish for "Two Cousins," Dos Primos is a blanco made from 100 percent blue agave harvested in Los Altos and Jalisco and distilled by third generation master distiller Rodolfo González. It has earthy, herbal notes on the front palate, followed by floral and citrus. Packaging accents include embossed glass, real leather cord, and a fabric label.
SRP: $44.99
dosprimostequila.com
10. Eden Ciders
Eden's Harvest Cider, in 12oz cans, are produced once per year at harvest when the fruit has all its flavor, using 100 percent local (Vermont) apples and no added sweeteners or preservatives. The apple varieties are listed right on the can. Peak Bloom, made from five varieties, shows lush apple fruit balanced by light tannin and soft, lingering tartness. Deep Cut is made from six types of apple and shows great acid tannin balance and notes of peach, black tea, and citrus. Both are 6.2% ABV.
SRP: $39/twelve-pack (12oz cans)
edenciders.com
11. Source of Joy Rosé
New from Gérard Bertrand, first major French rosé of the 2020 vintage is arriving stateside and making another powerful statement both about both organic wine and Languedoc. Stamped with an image of a rising spring—a nod to Bertrand's natureforward approach—Source of Joy is a blend of Grenache, Syrah, and Cinsault. It offers raspberry fruit, floral tones, and medium full body, accented by a touch of oak that adds structure to the ample fruit character.
SRP: $19.99
en.gerard-bertrand.com
12. Crafthouse RTD Cocktails
Originally launched in 2013, renowned bartender Charles Joly's all natural, small batch Crafthouse Cocktails are now available in seven flavors and multiple formats. In addition to 200ml slim cans and 750ml bottles with swingtop closure, the brand also offers its Moscow Mule and Spicy Margarita in a 1.75L box. Joly has the distinction of being the only American to have won Diageo World Class Bartender of the Year. Gluten free; 10.1% 24.6% ABV.
SRP: $19.99/750ml; $5.99/200ml; $29.99/3L
crafthousecocktails.com